Today is our last day of touring, for tomorrow we travel. We left the Roman Camp Hotel (a very pink structure) after a delicious breakfast. Pat had the typical Scotland breakfast, consisting of poached eggs, haggis, and some kind of black, roasted, ugly blood pudding thing, which didn't appeal to me at all. I stuck with fruit, scrambled eggs and toast. The hotel was interesting, the oldest part built in the 1600's. It was labyrinthine, hallways going off in all directions, doors here and there, most of which Pat had to duck to get through, sloping floors, and steps going up and down randomly, like in Fawlty Towers.
After breakfast we departed for Stirling Castle. We could see it from miles away, far up on the summit of a rocky butte. Unfortunately we couldn't park up top, the lot was full, so we parked at the city train station and walked up. Whew! Hot and steep. Good thing we're still young! And that we had time to stop a lot and stand in the shade.
The castle was incredible. We did the guided tour, and the guide was a descendant of the Argyles, who were the last to run the place as a military garrison. We saw the palace, the great hall, the great kitchens, and the chapel. Got a lot of Scottish history. This is where the children of Mary Queen of Scots were taken care of, by the Earl of Mar, John Erskine, who is supposedly a direct ancestor of mine, although I have yet to find the family tree link.
Pat got to talk with a guy in the castle who has done extensive genealogical research on the royal Scottish families, starting as far back as the 5th century. Pat took his name and info in case he can give Pat more info on the Douglas and Lyon families. This is a well-preserved medieval site. A lot of stuff was damaged or destroyed through many wars, etc., but rebuilt extensively in the 15th century. A not-to-be-missed site in Scotland.
We walked a bit downslope and visited the Church of the Holy Rude. "Rude" is like Rood, which is a medieval word for Christ's cross. Over many, many years, the church has been Roman Catholic, Protestant, Episcopal and Presbyterian.
We ate lunch at Brea, an award-winning little place on Baker Street in Stirling. It was delicious. The salmon here has been to die for. Then on to Edinburgh and our hotel at the airport. We had astoundingly good weather the whole time we've been here. Only one overcast day, on our way out of Edinburgh, and even then only for a few hours. The sky has been blue, the temperatures warm, and the scenery breath-taking.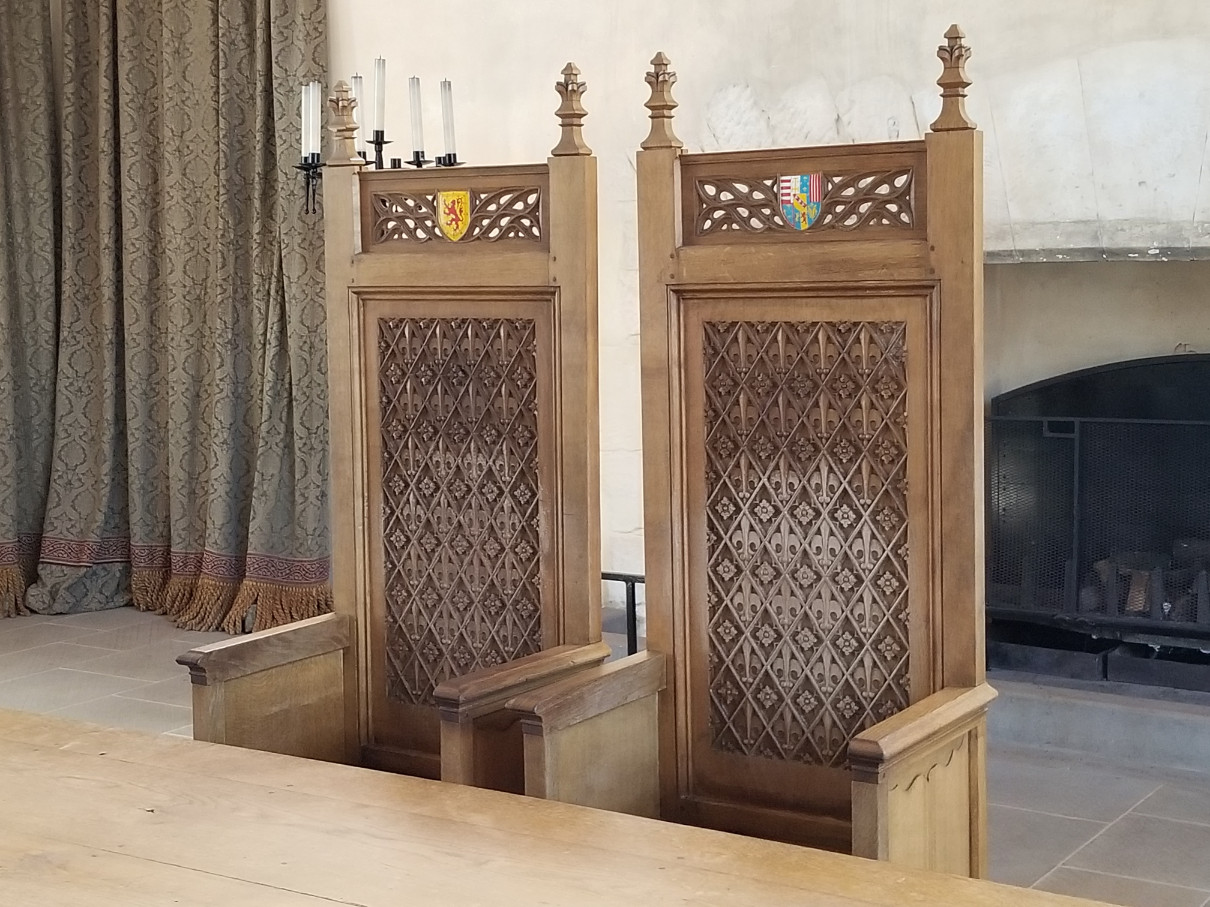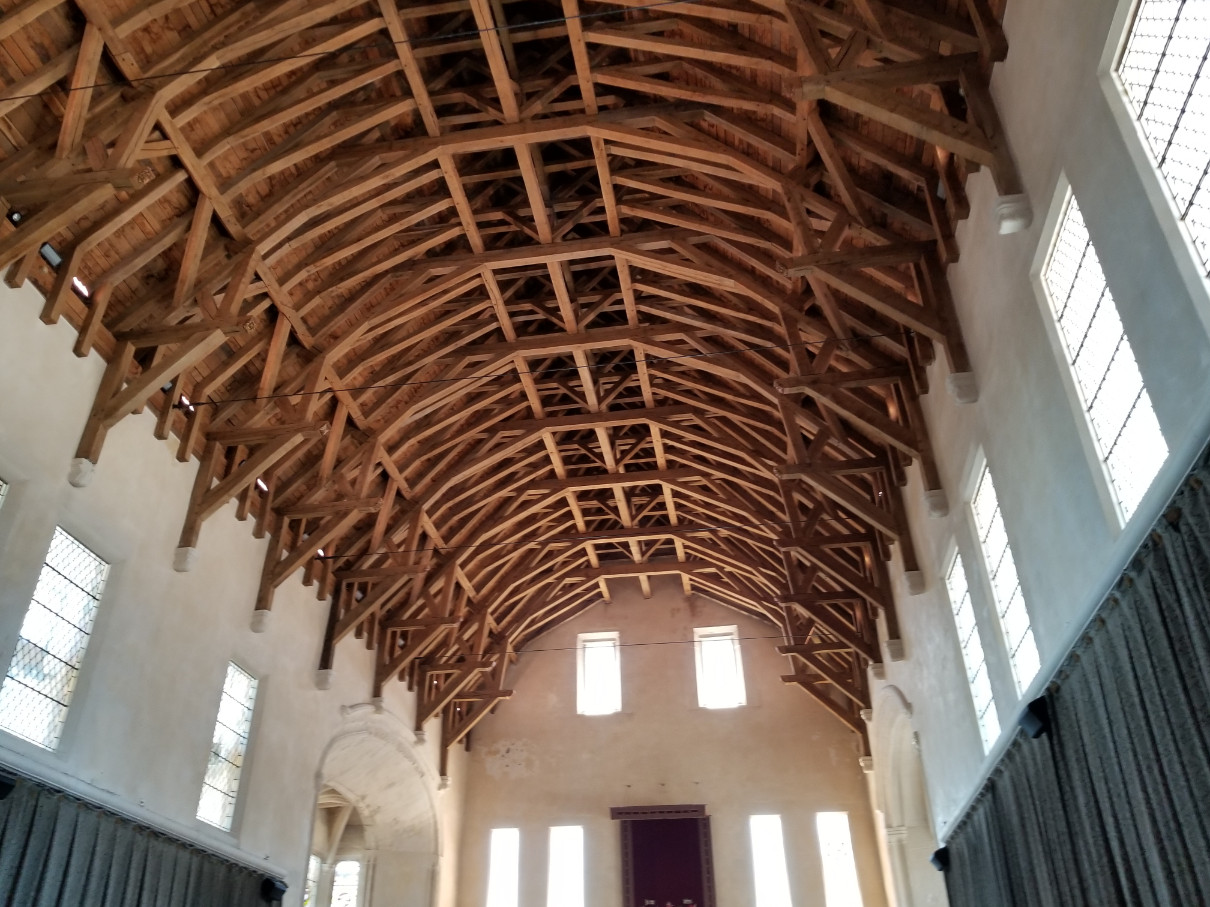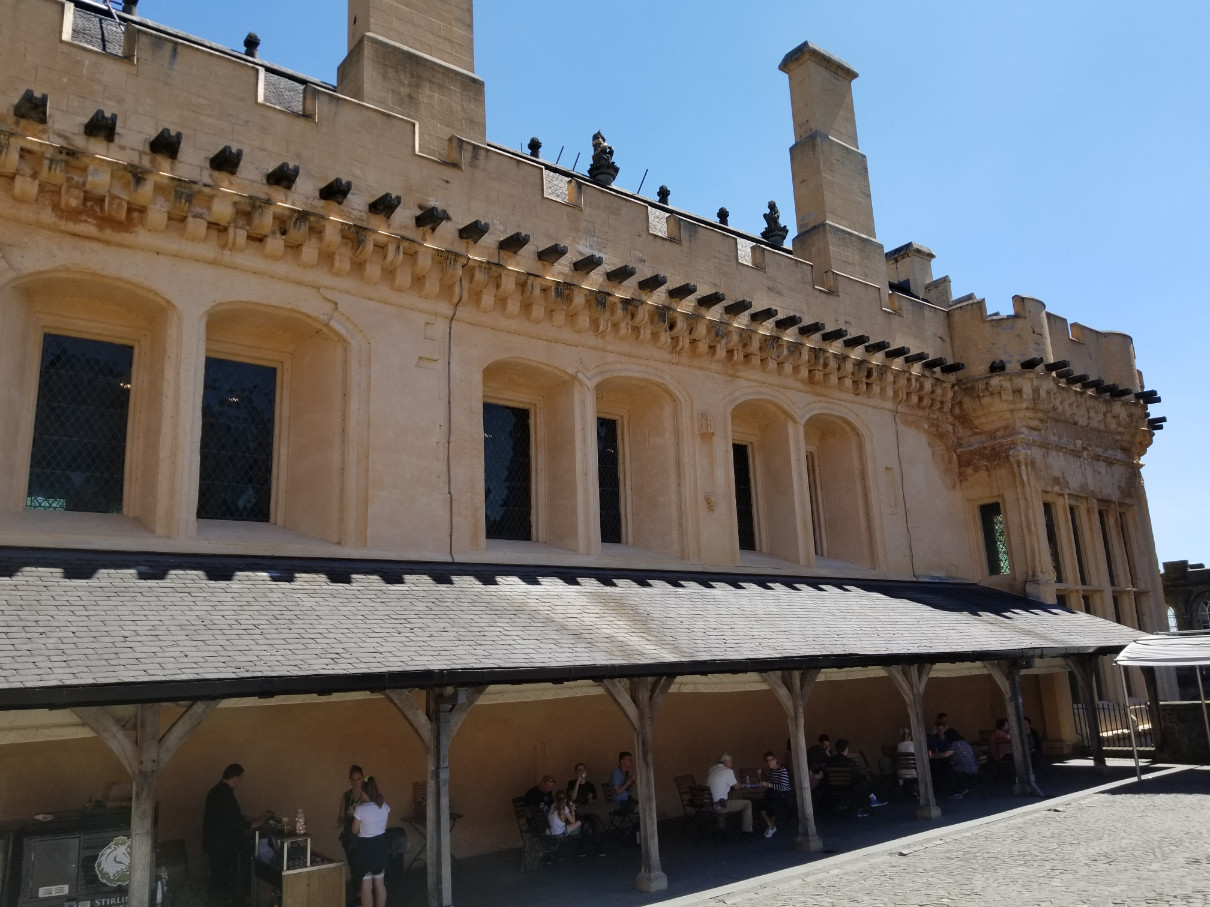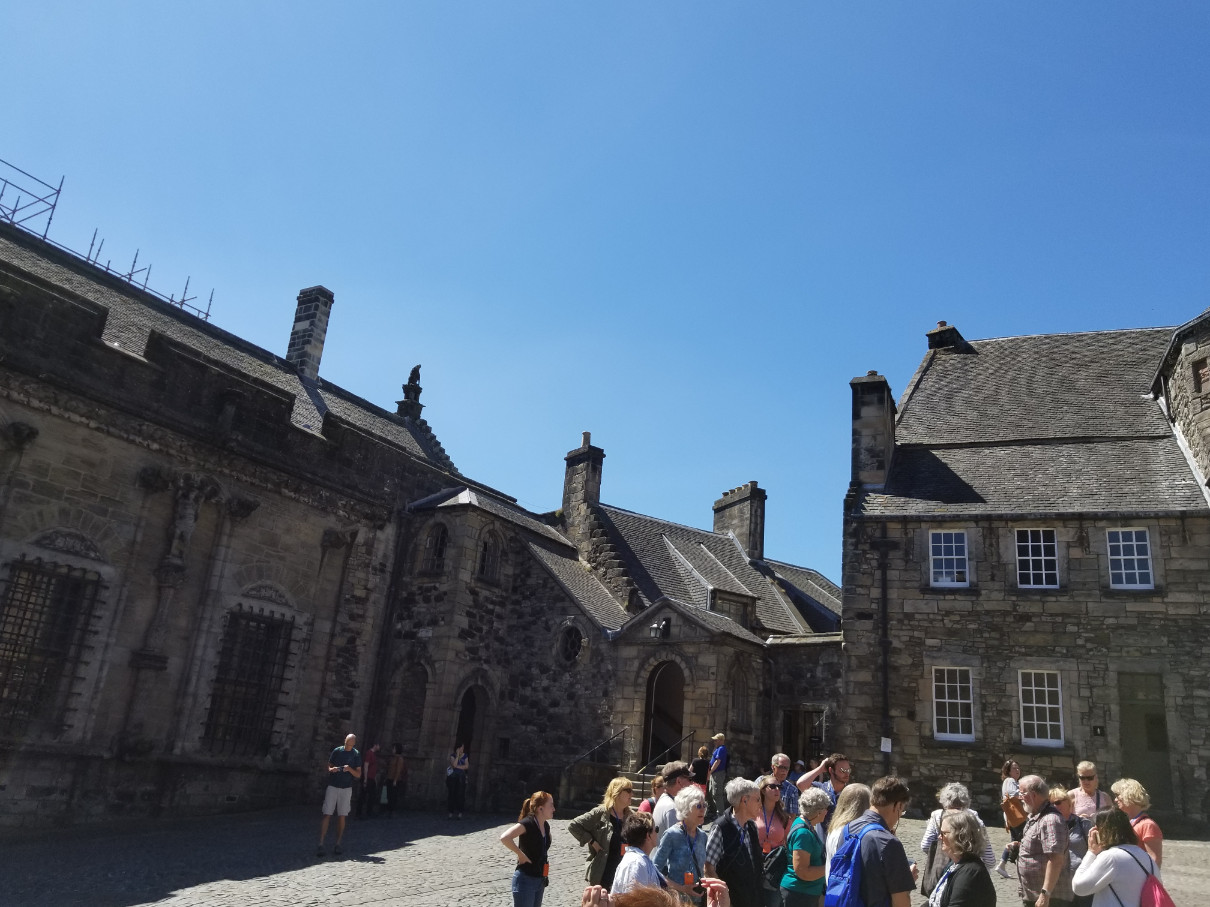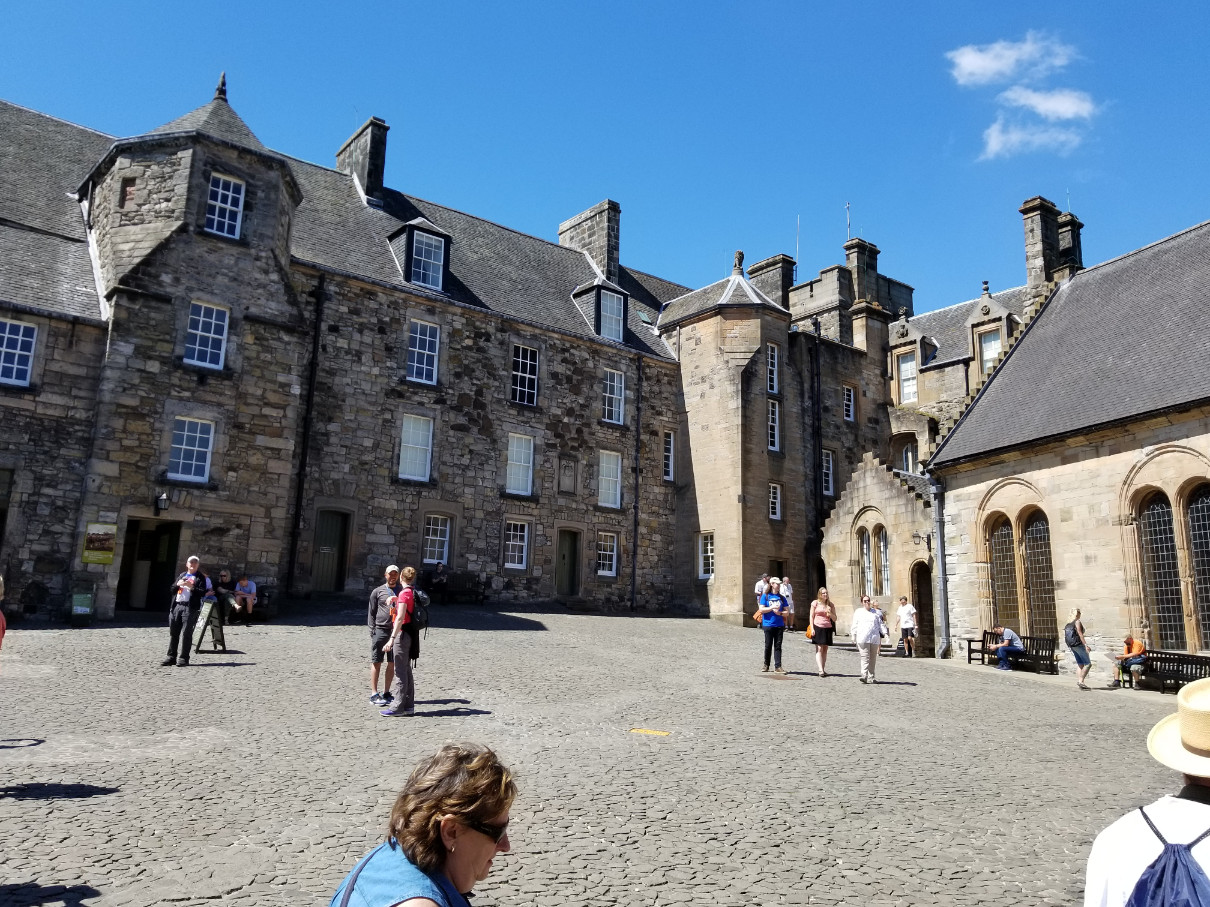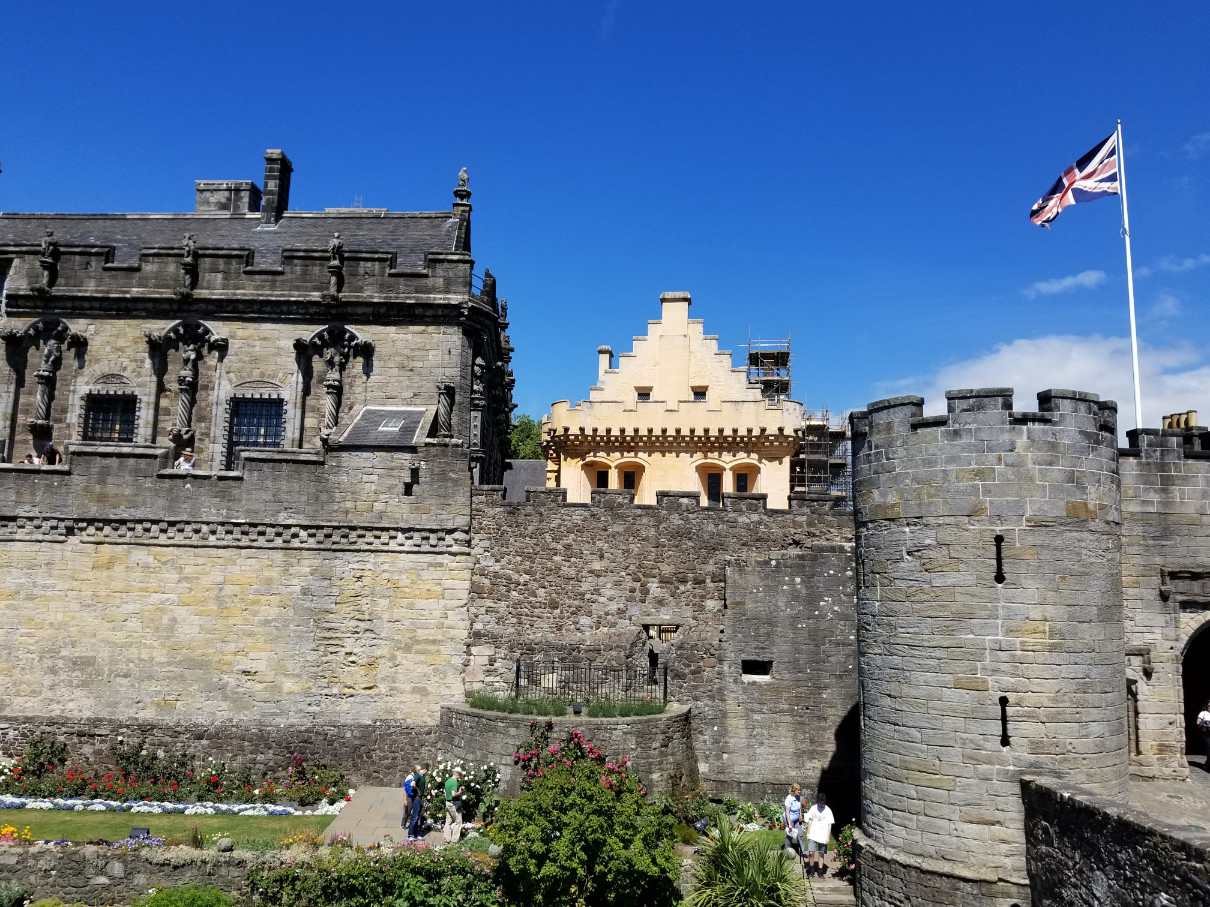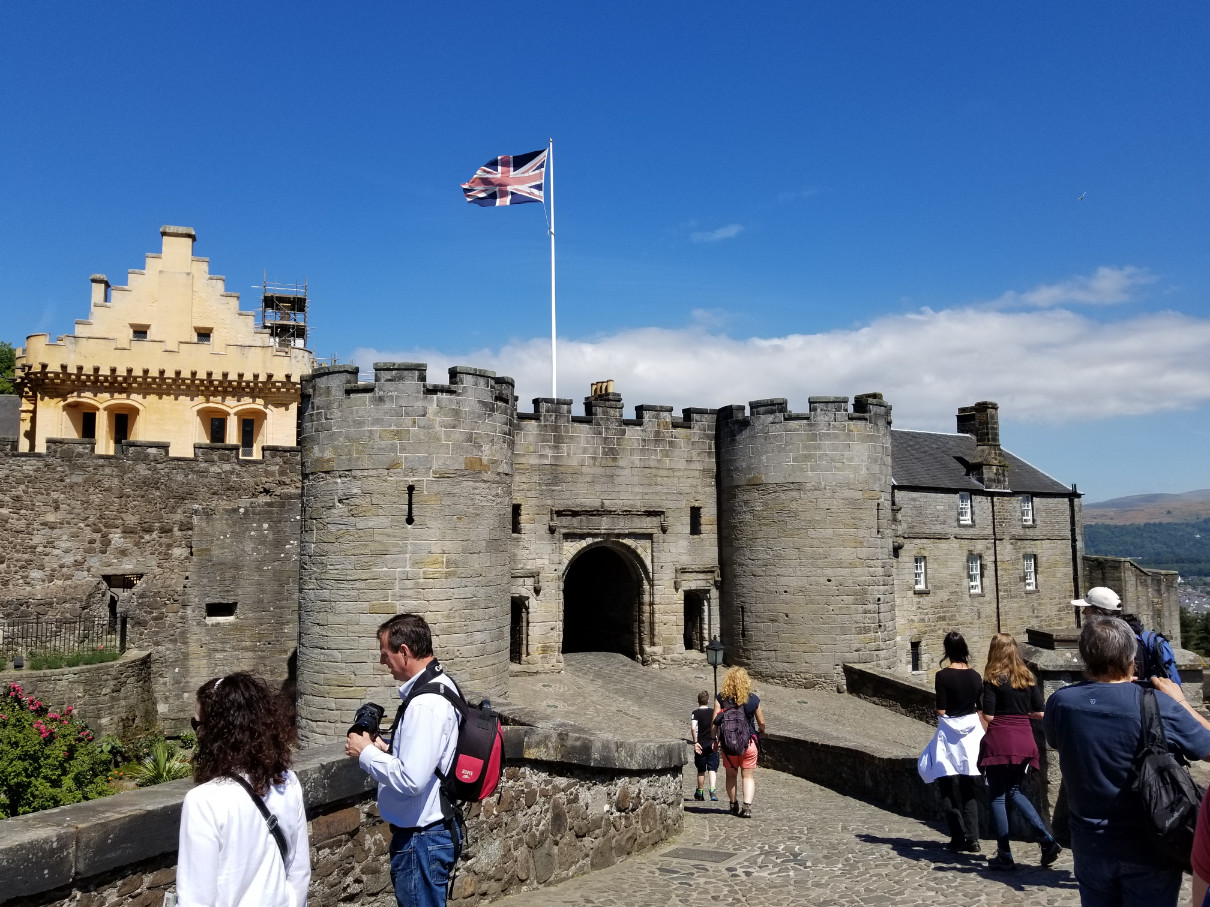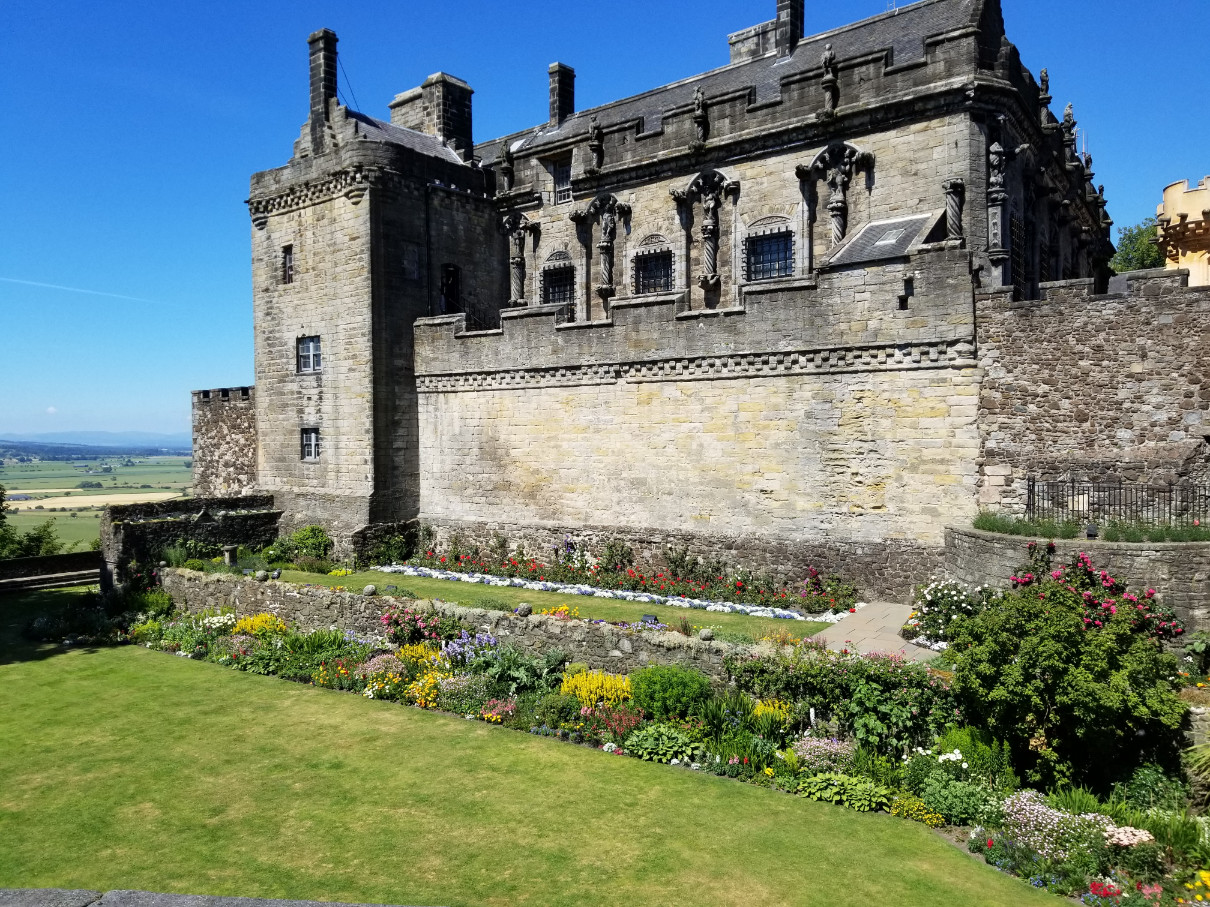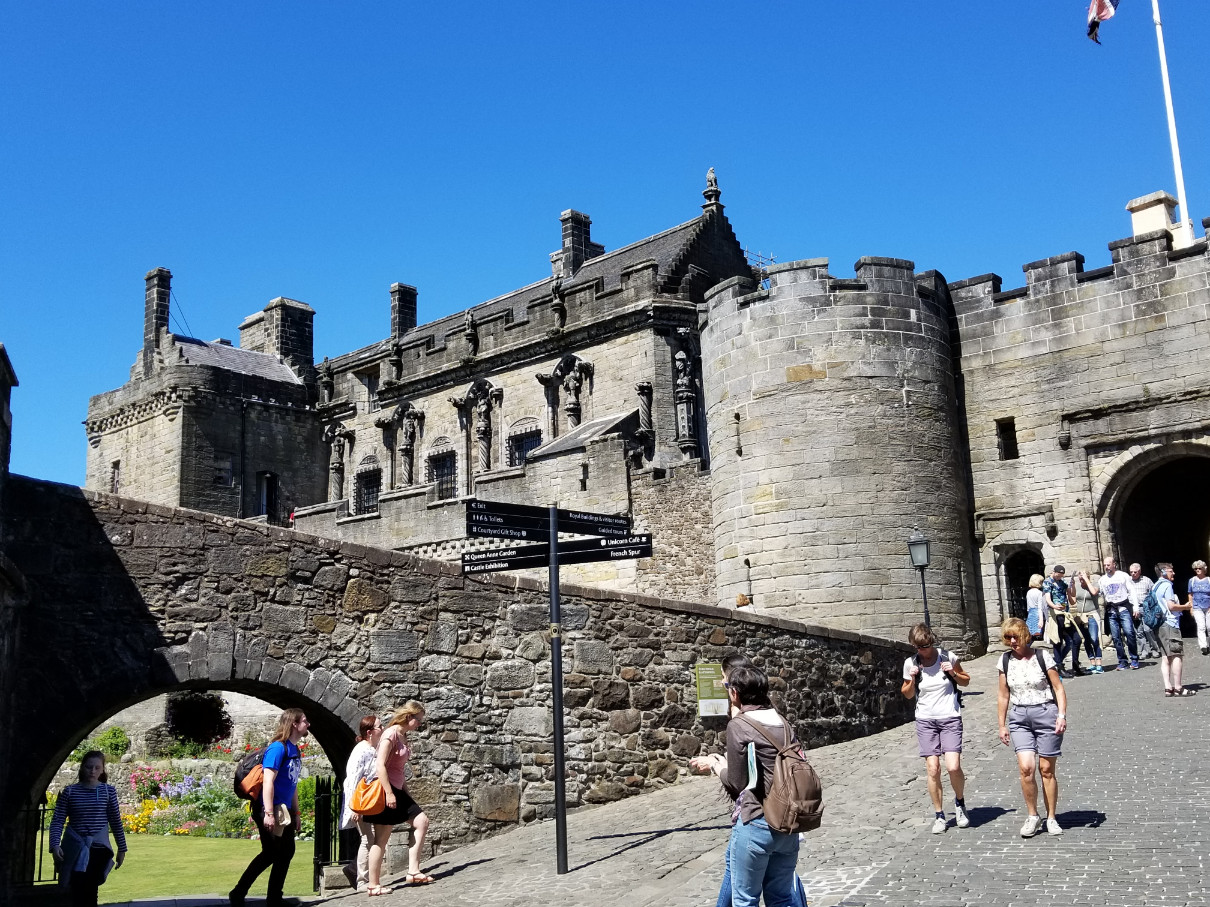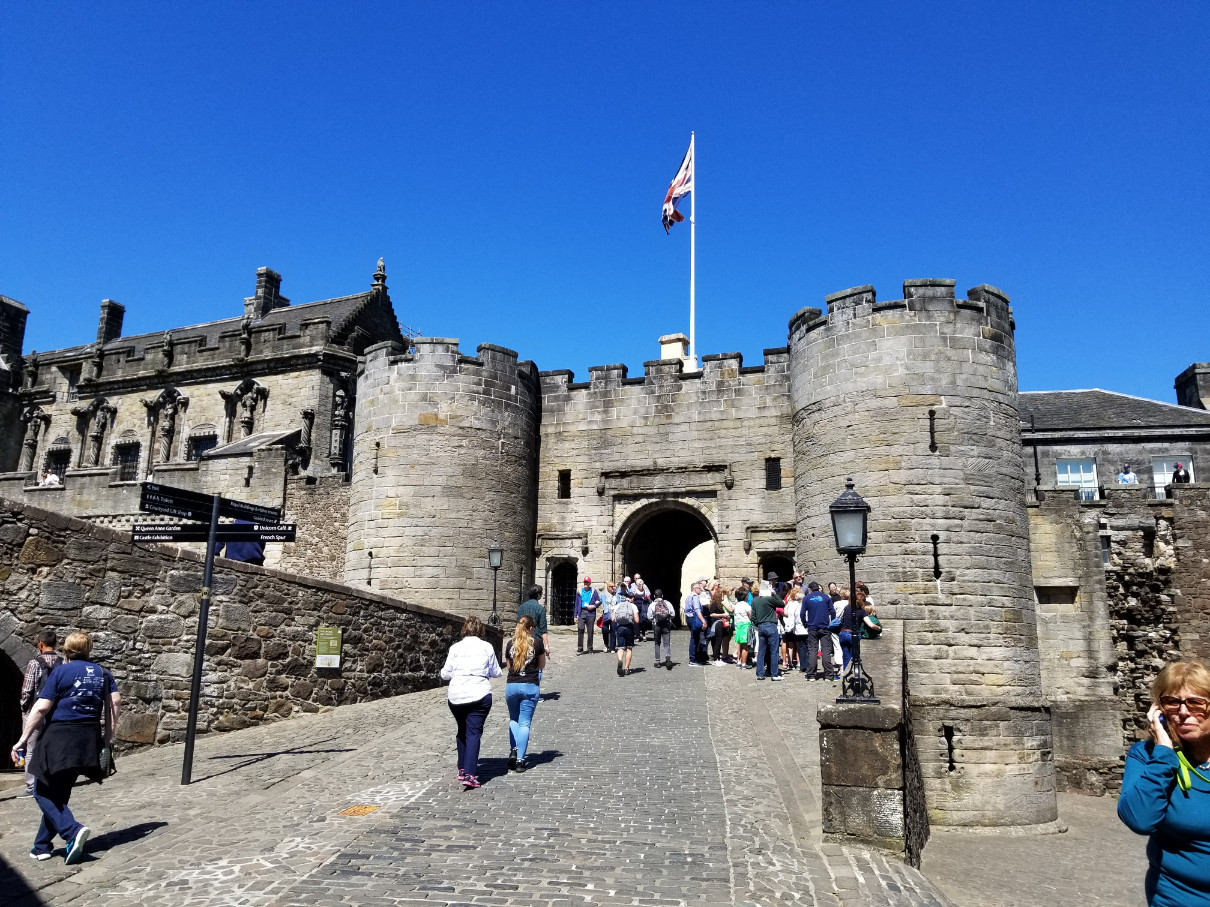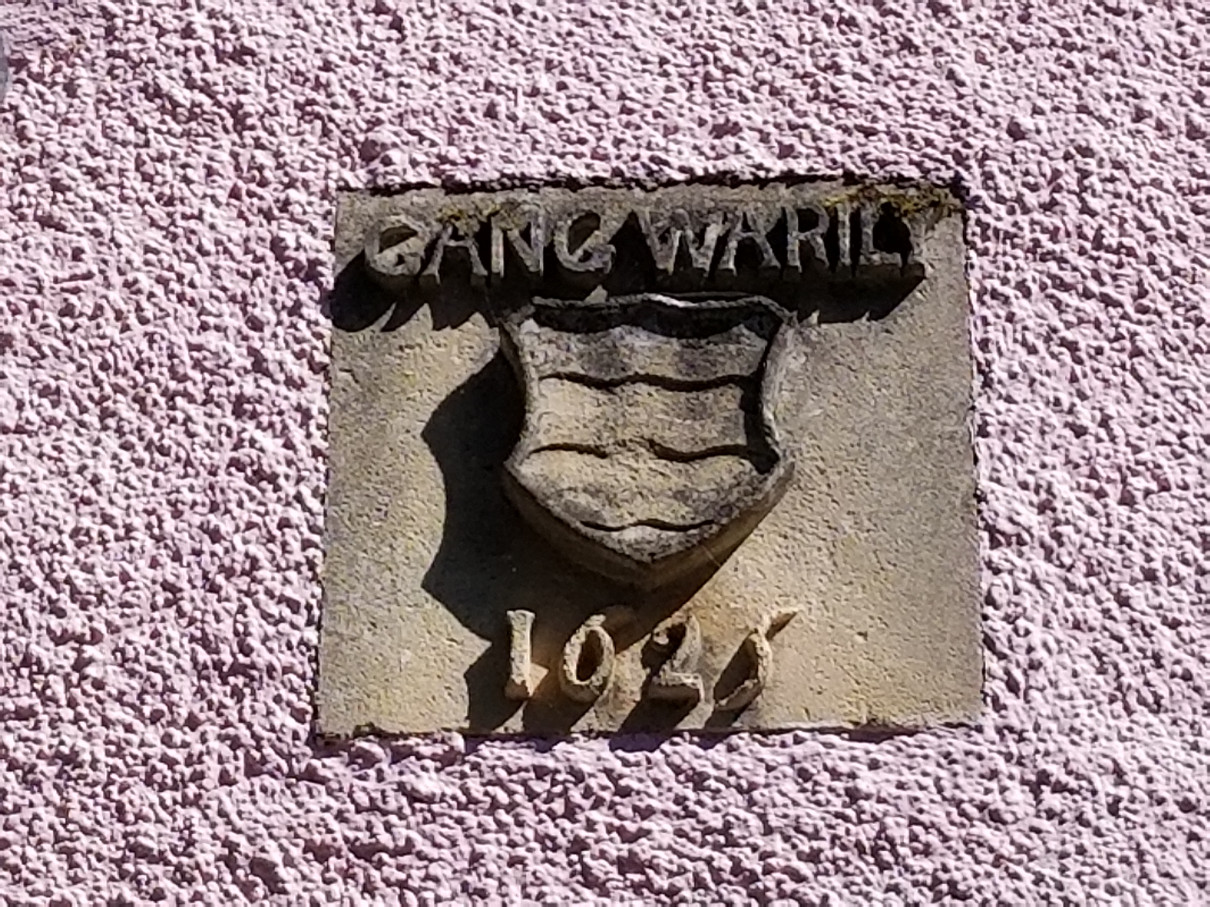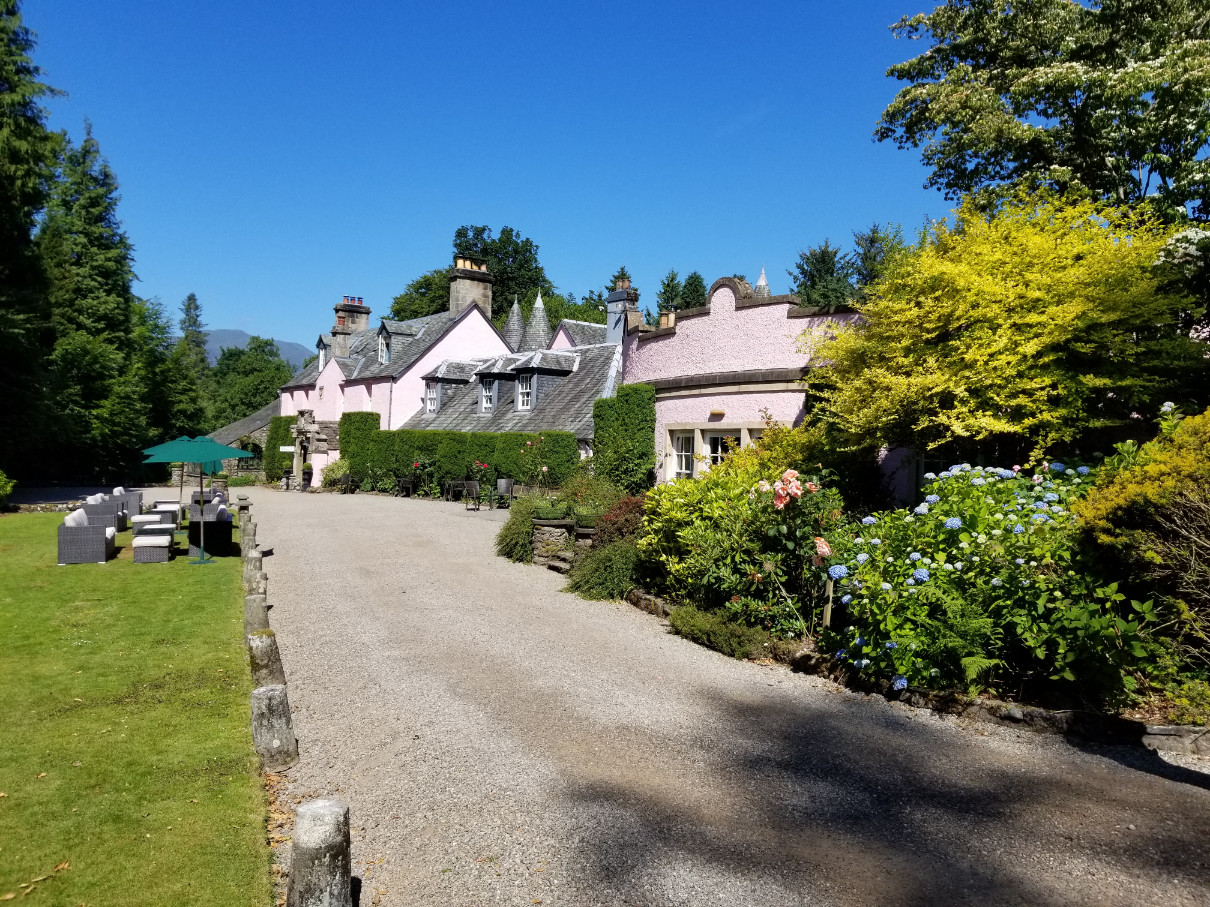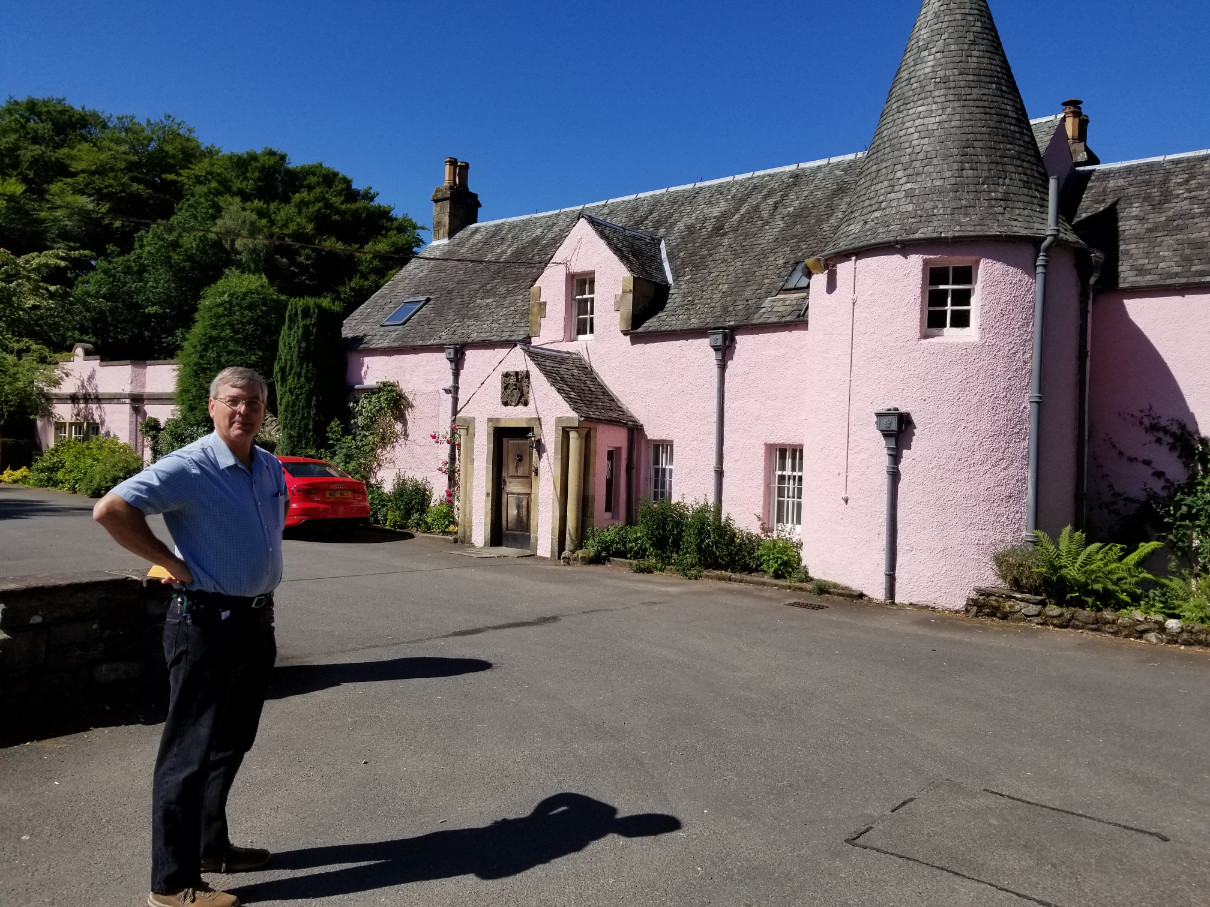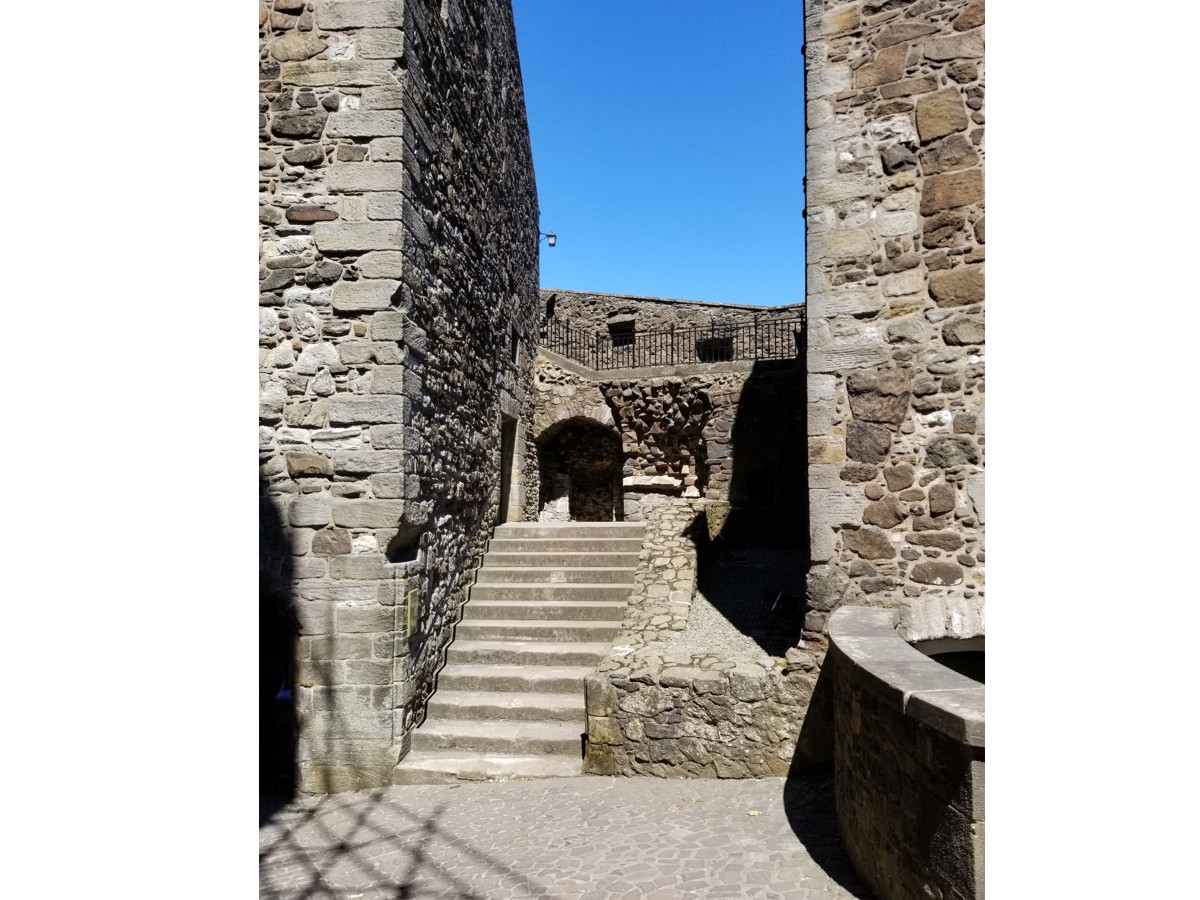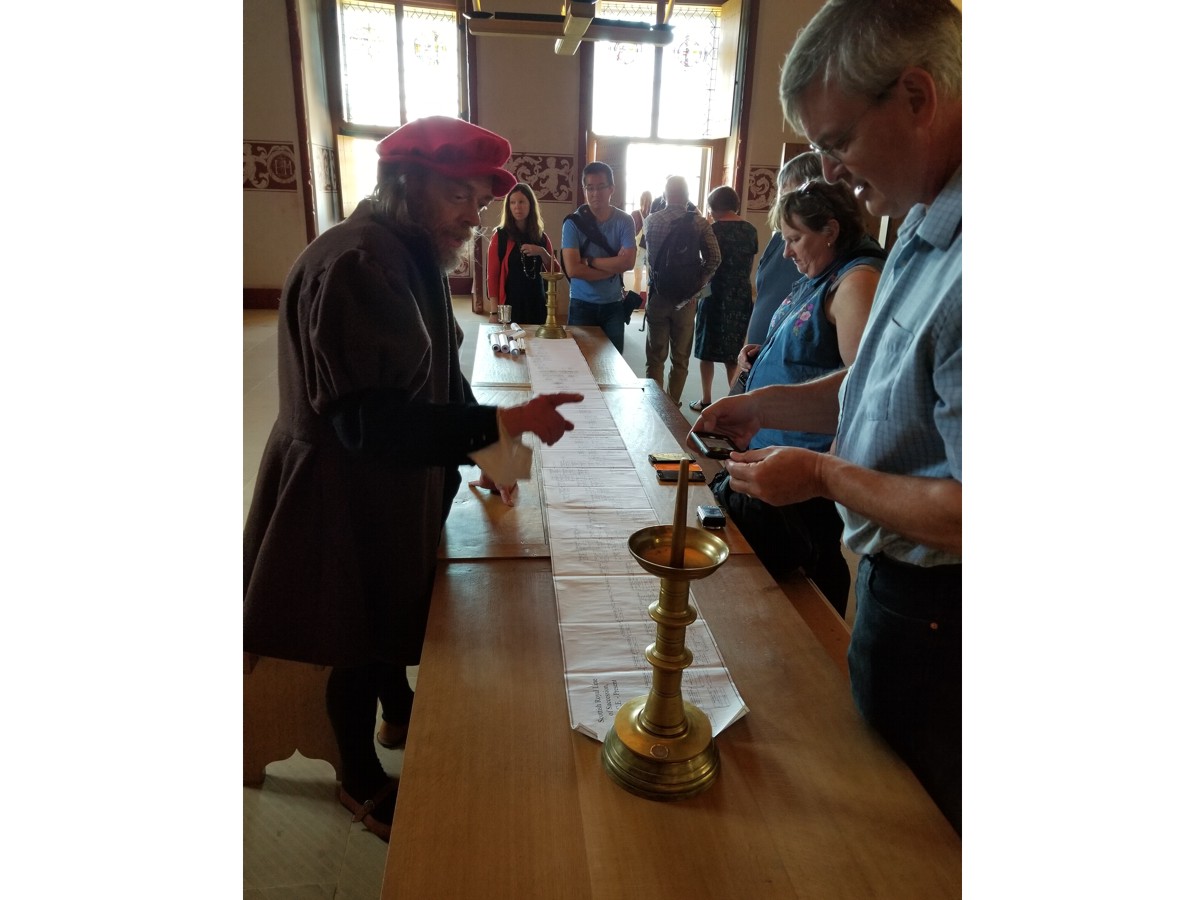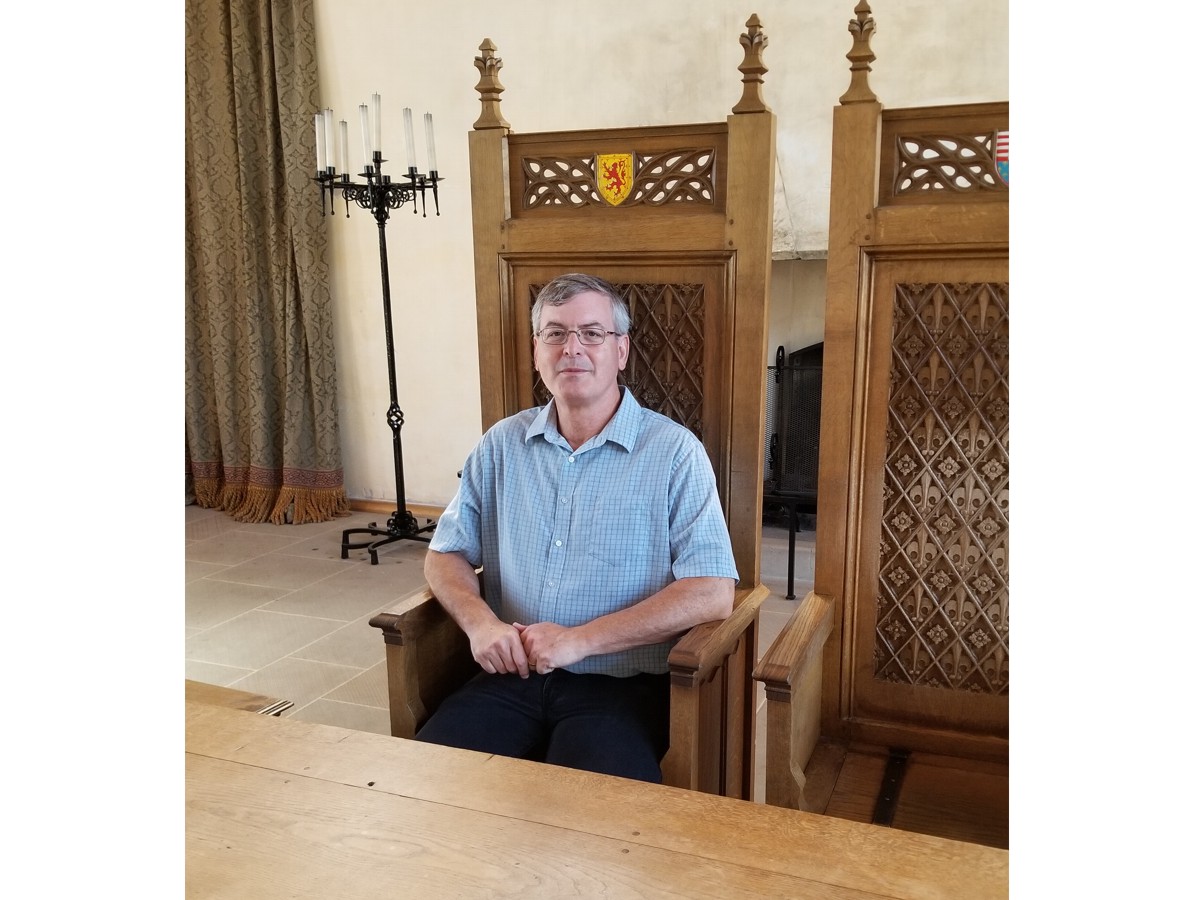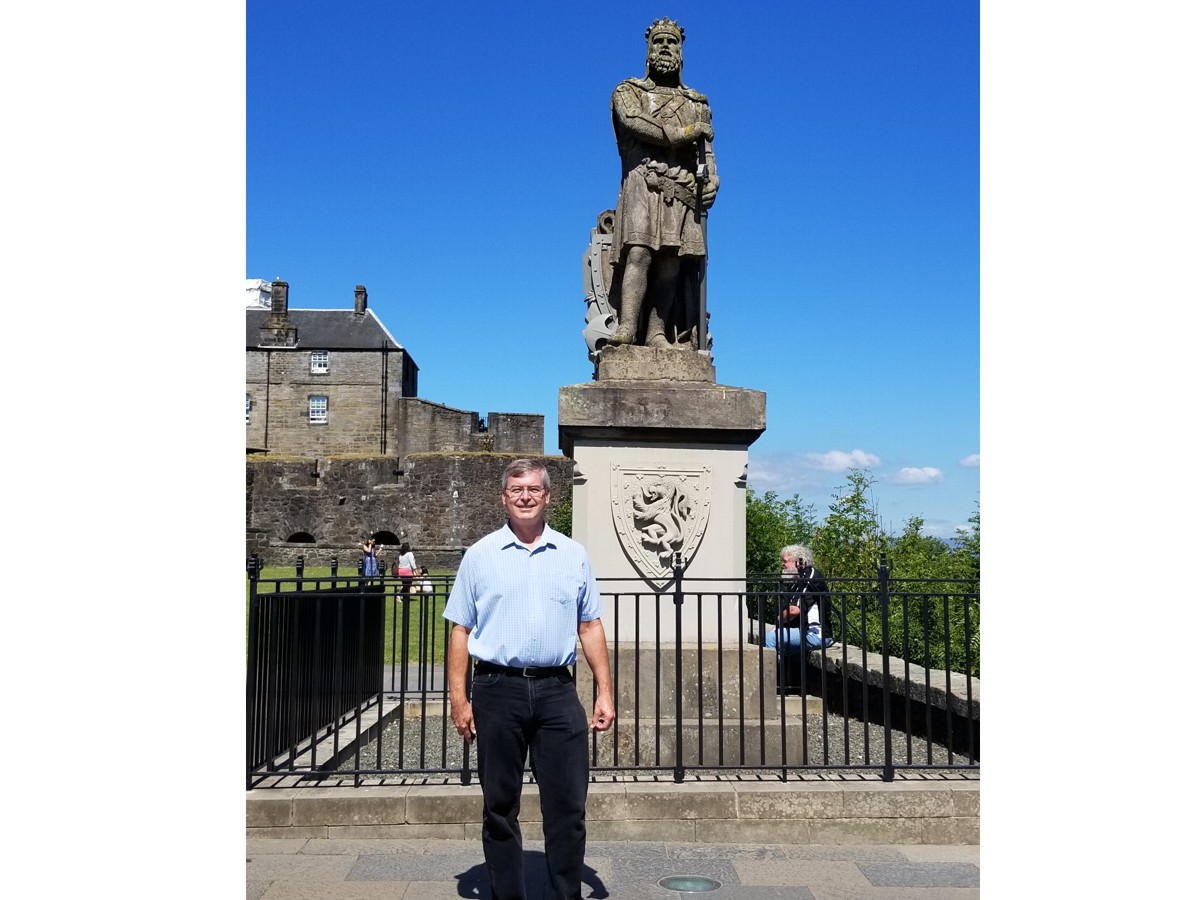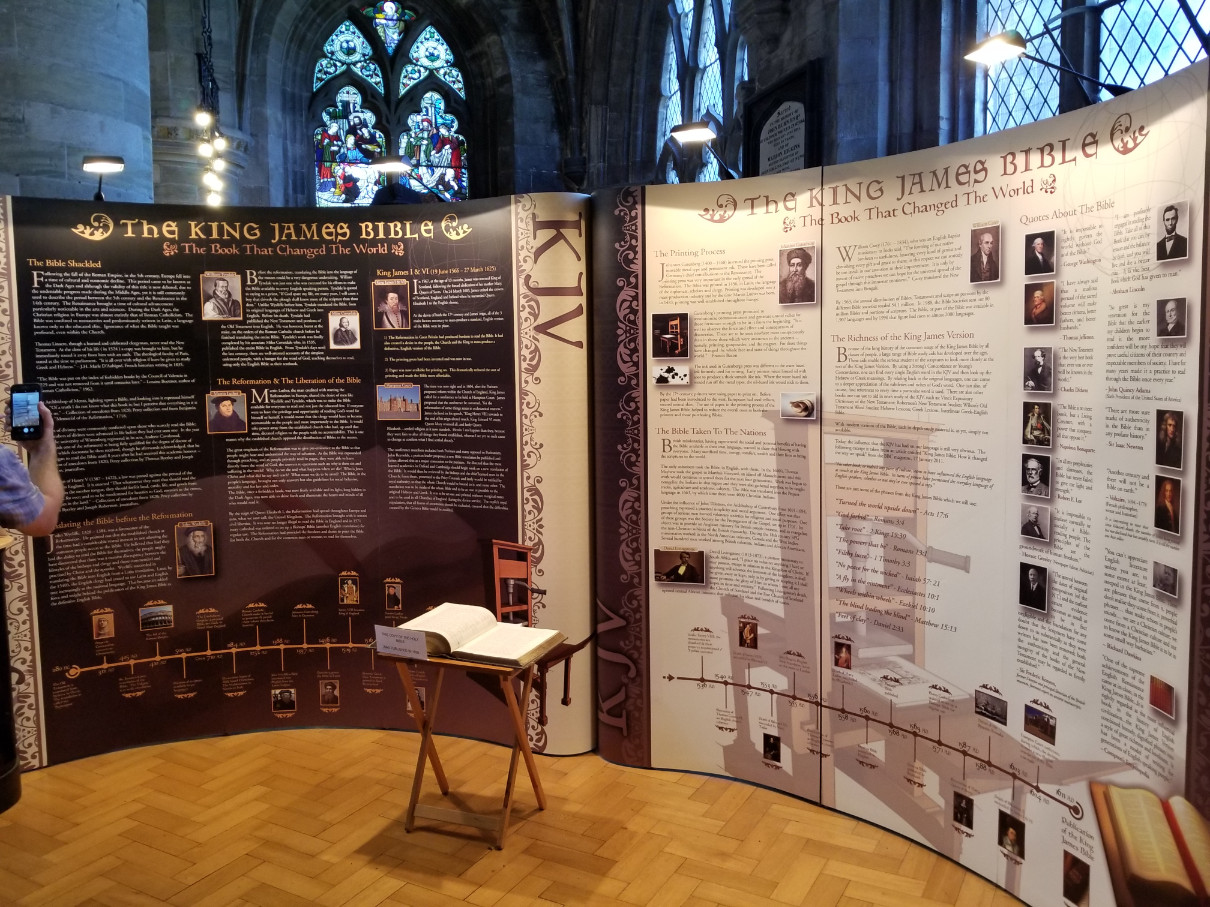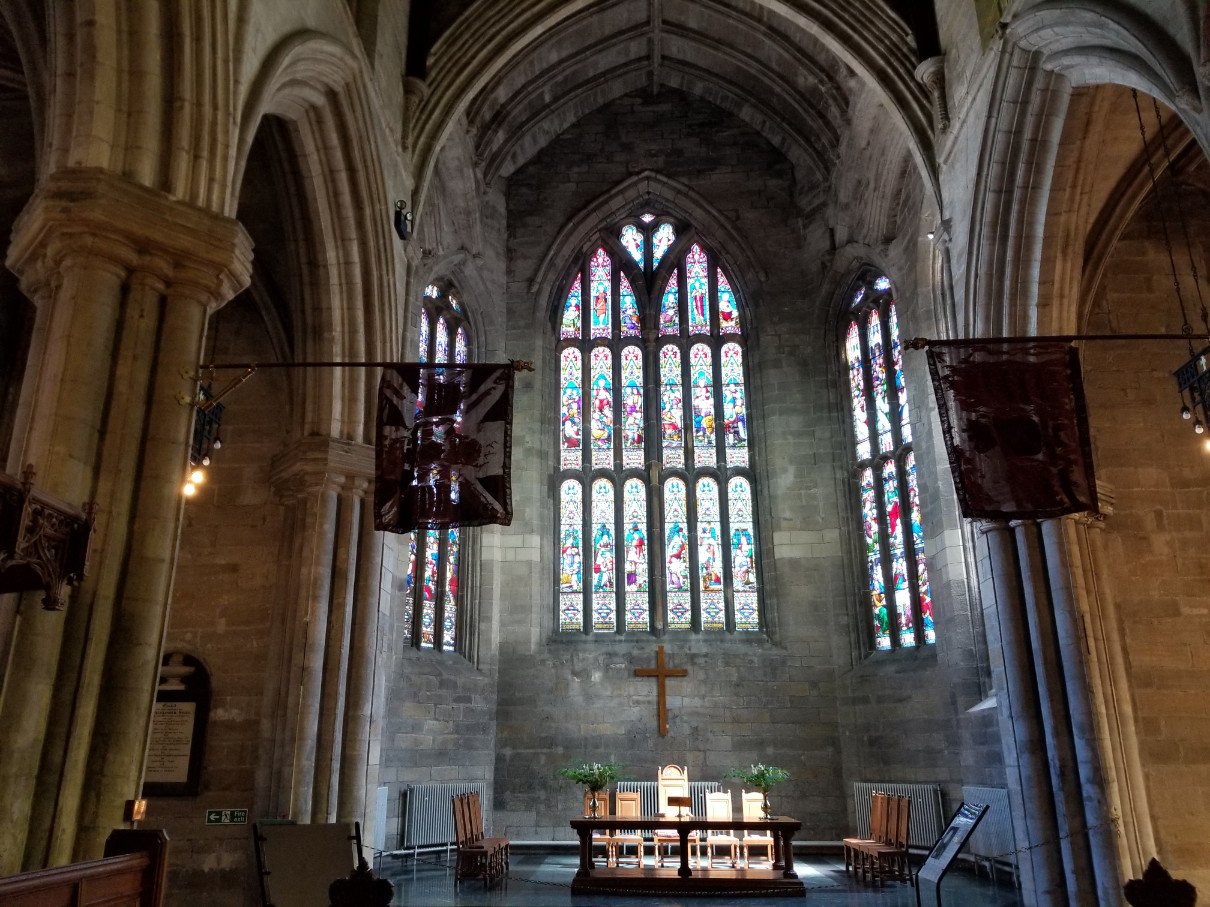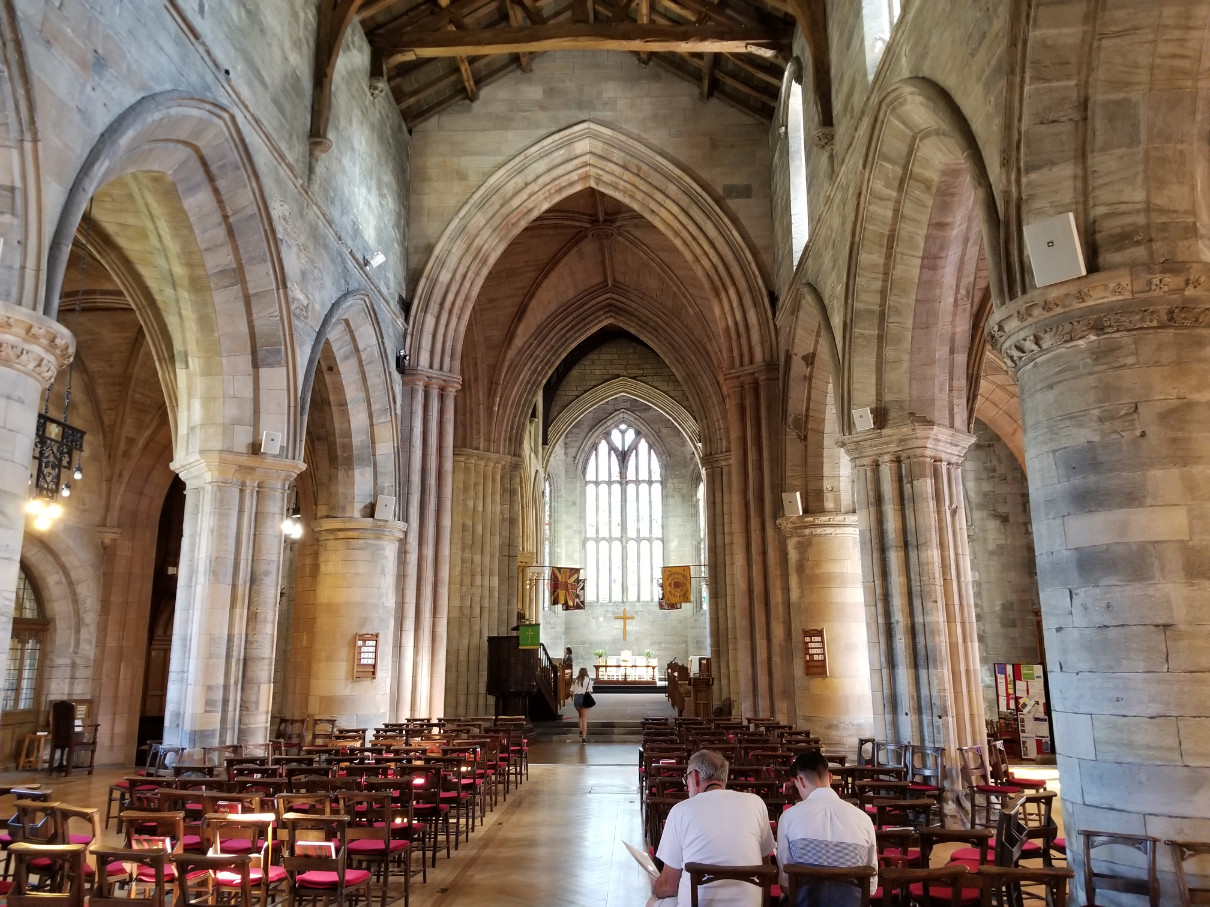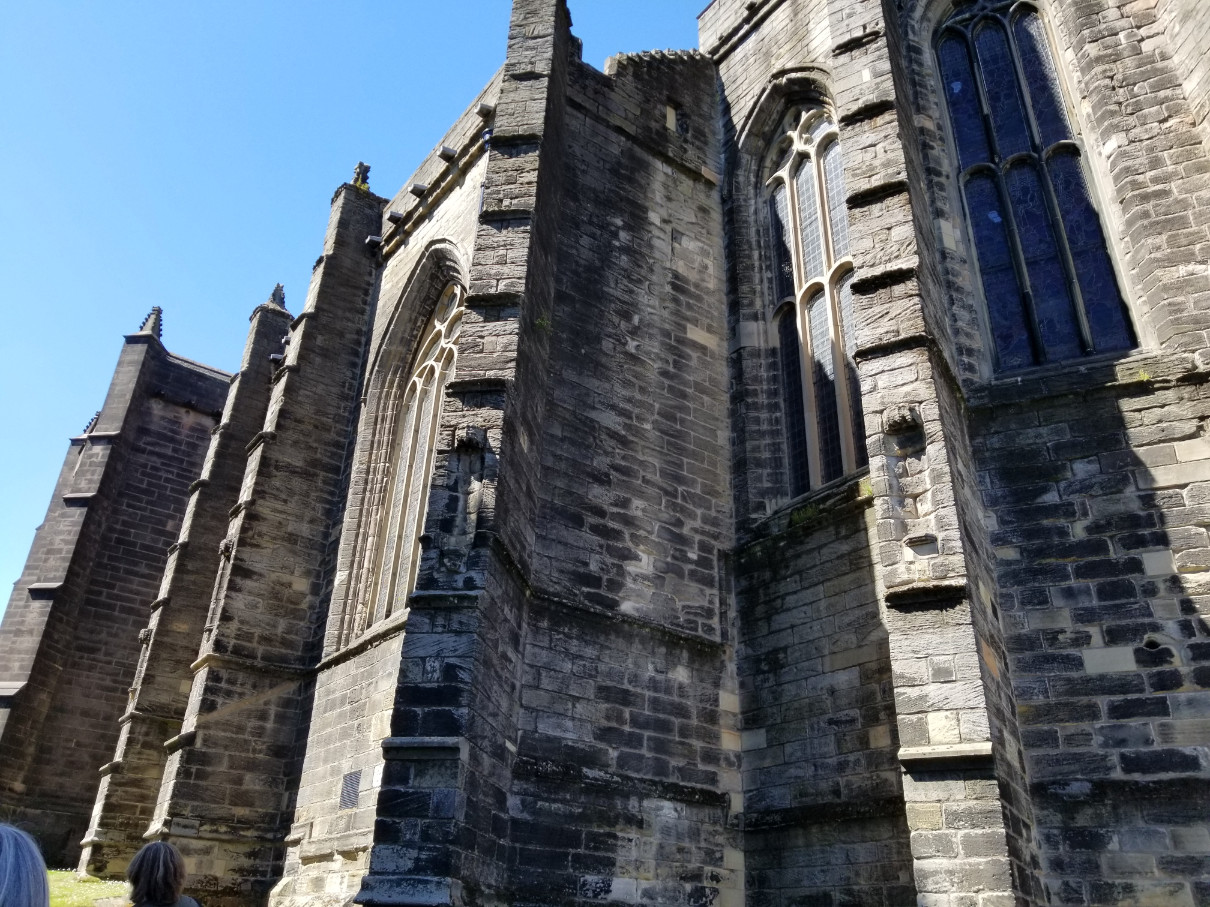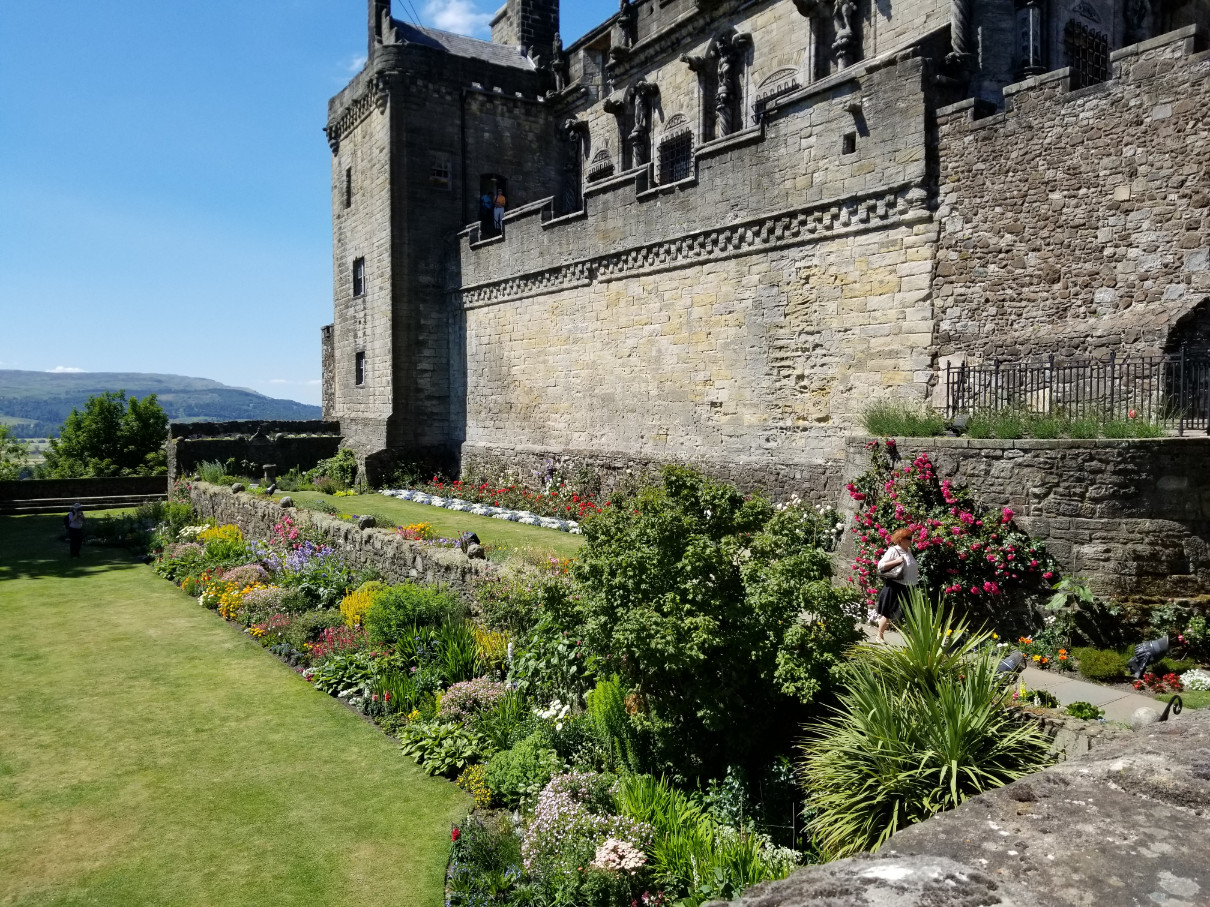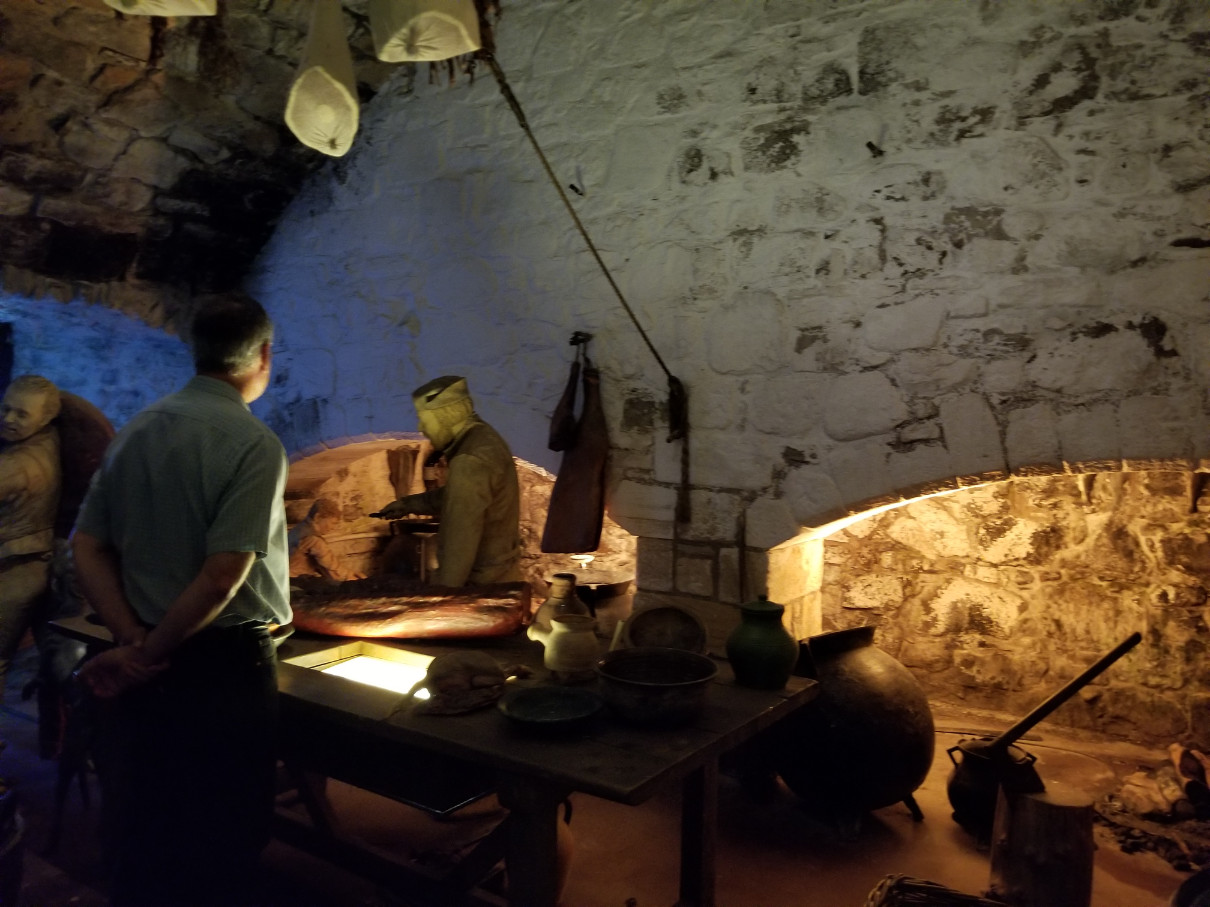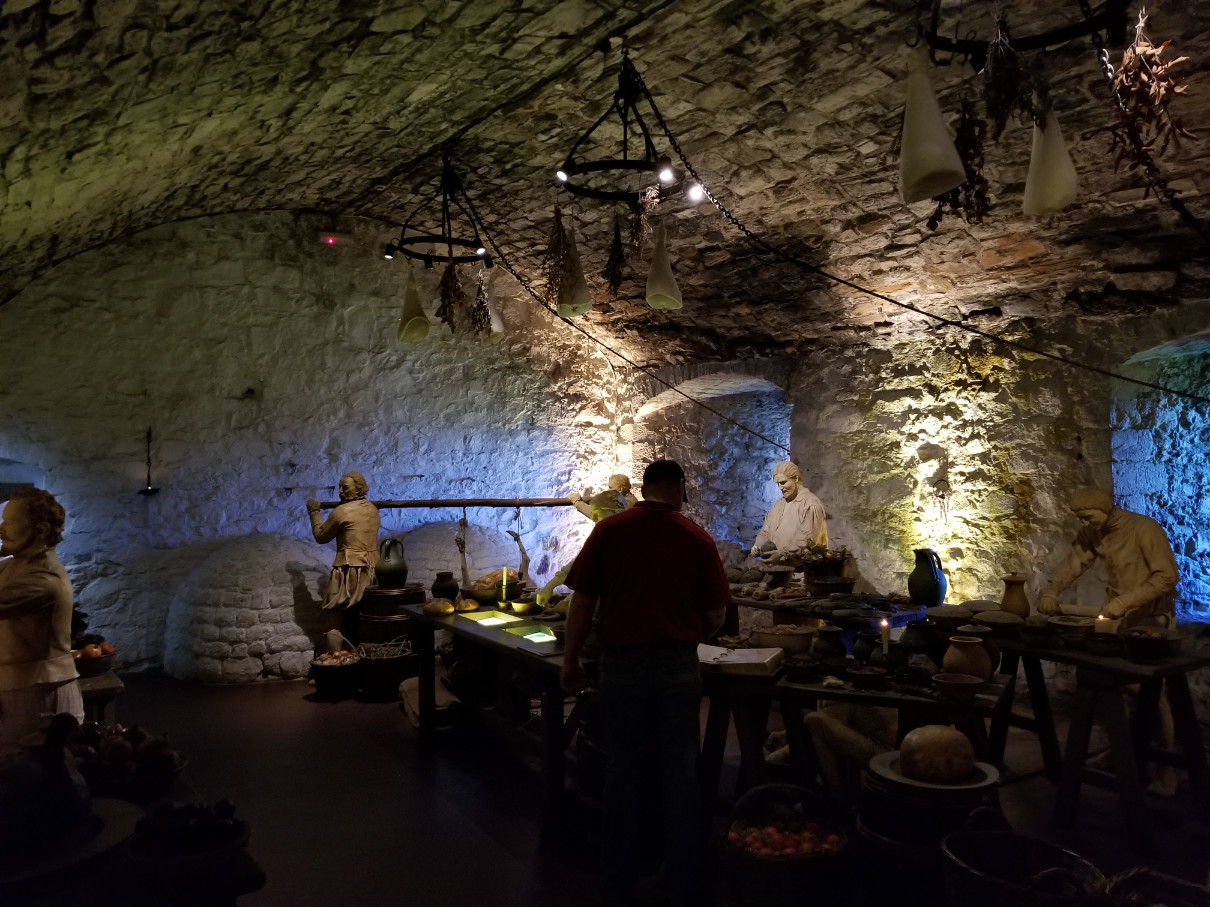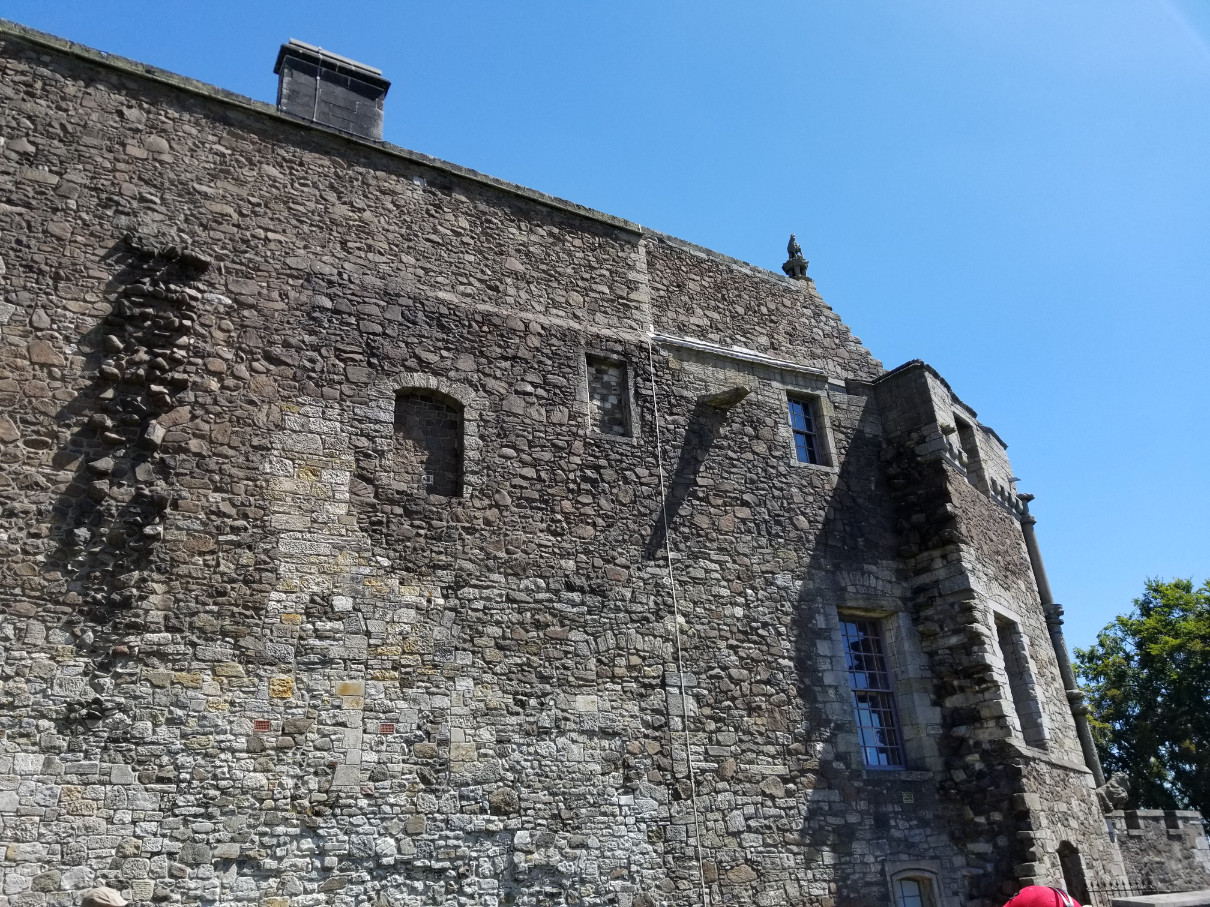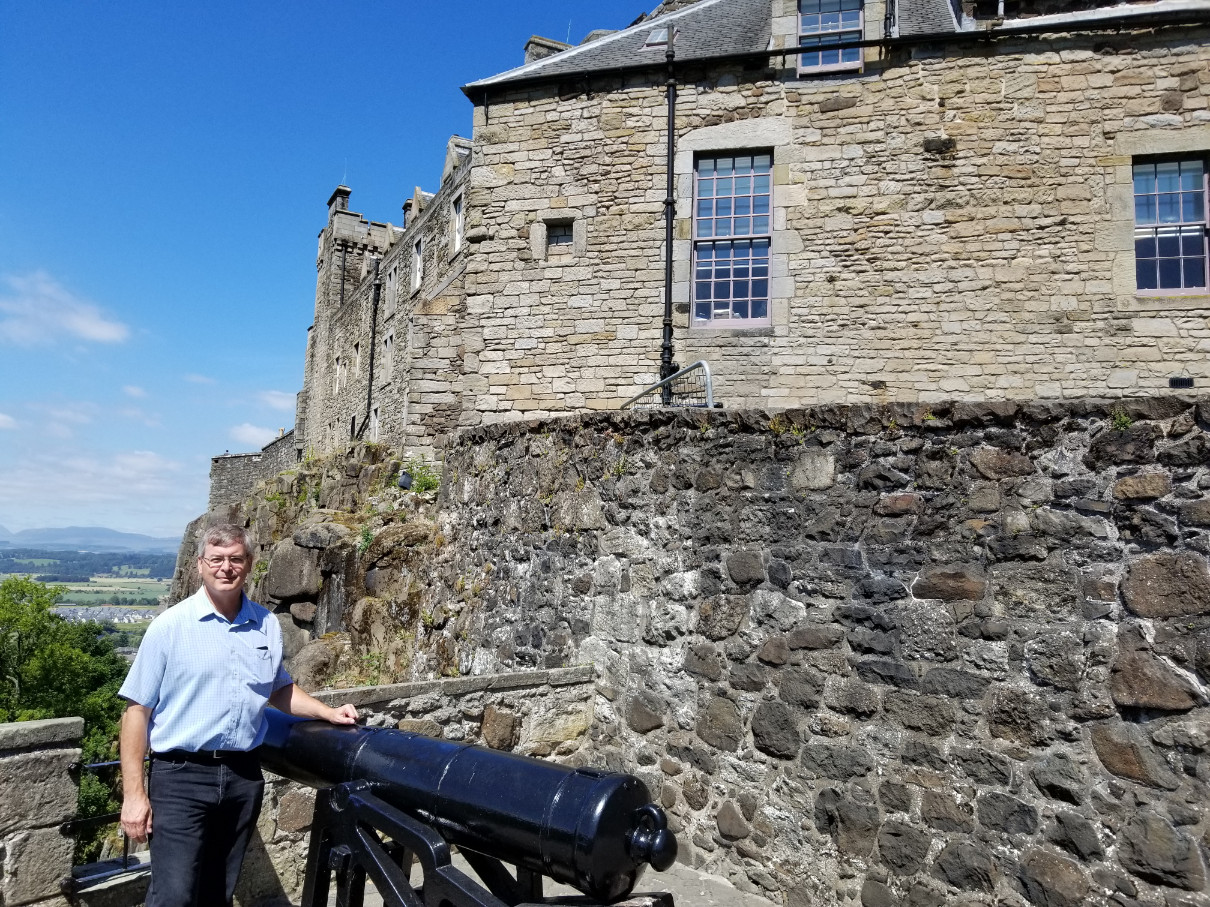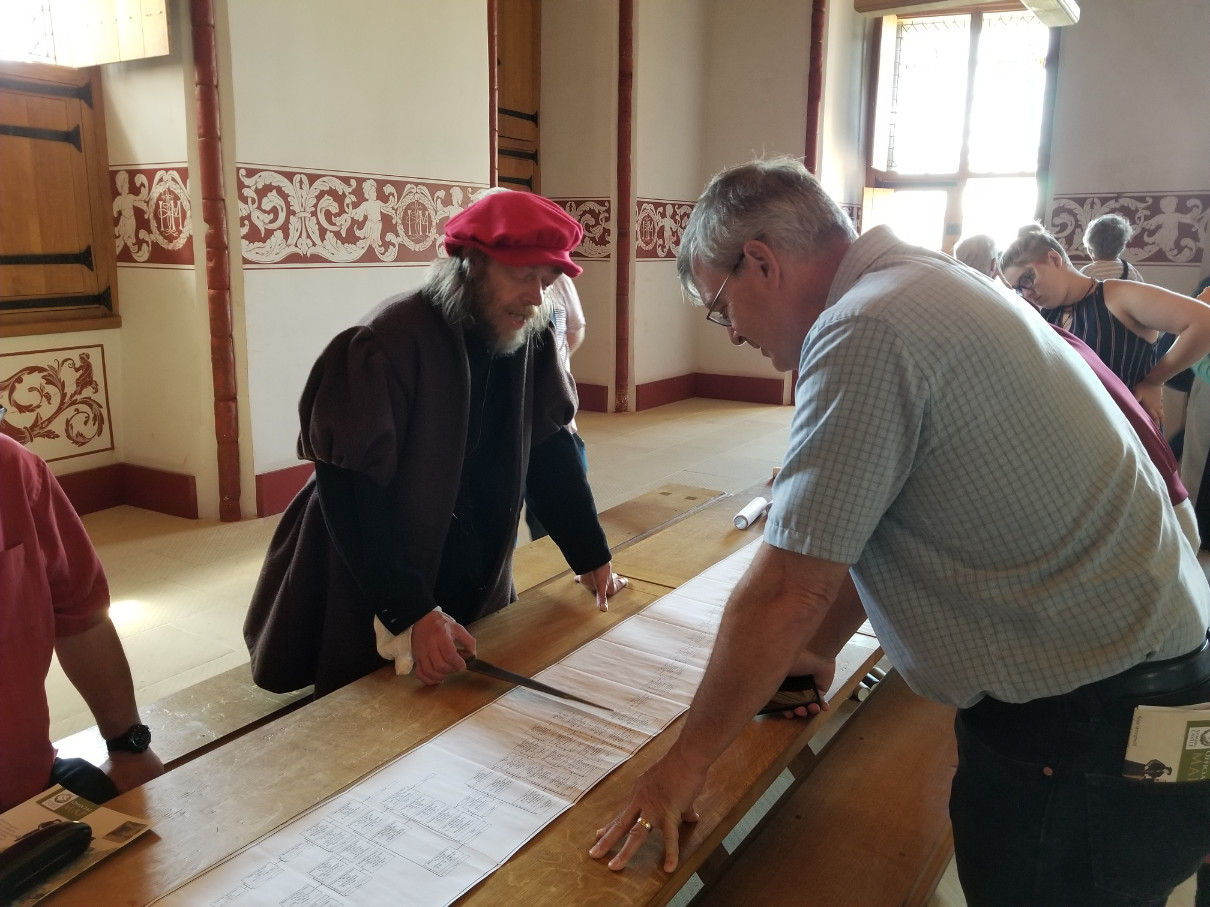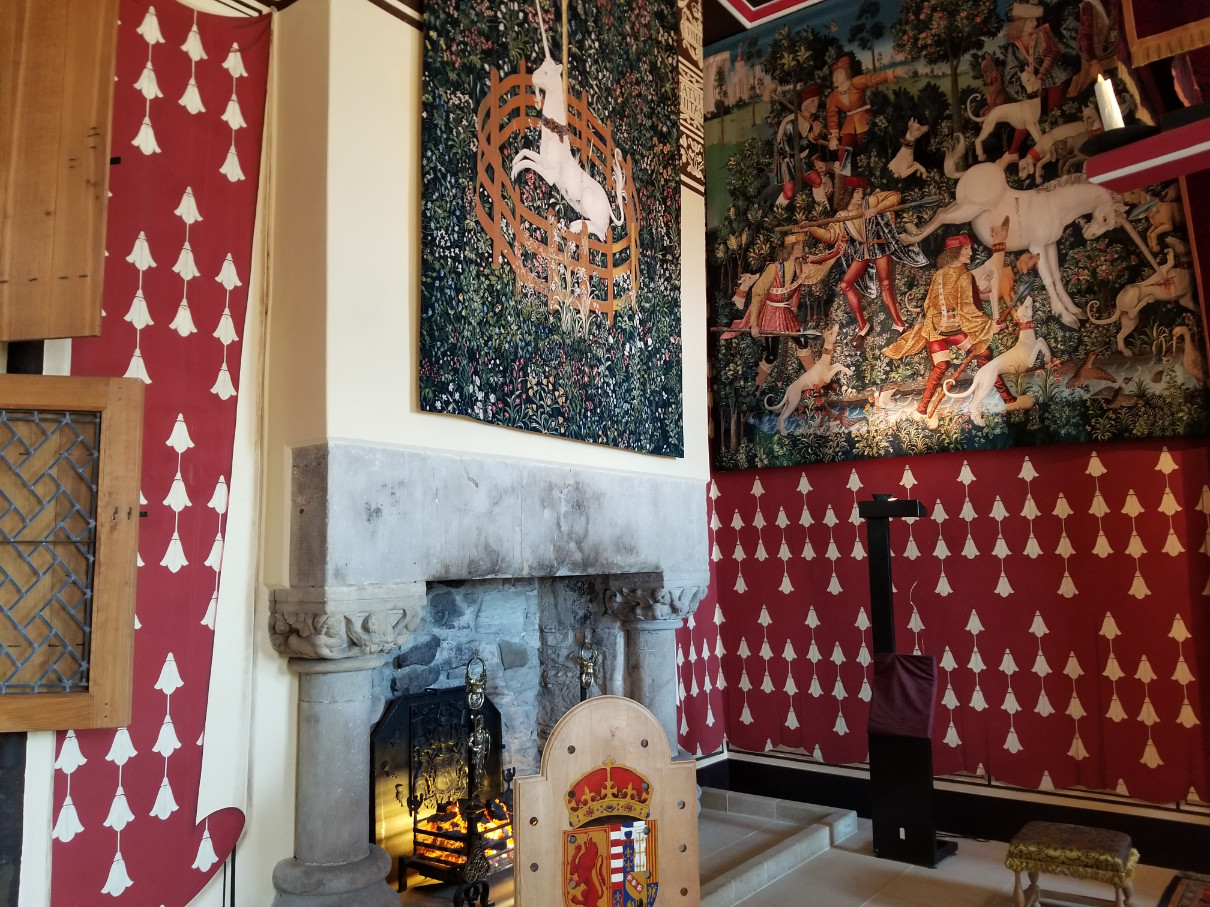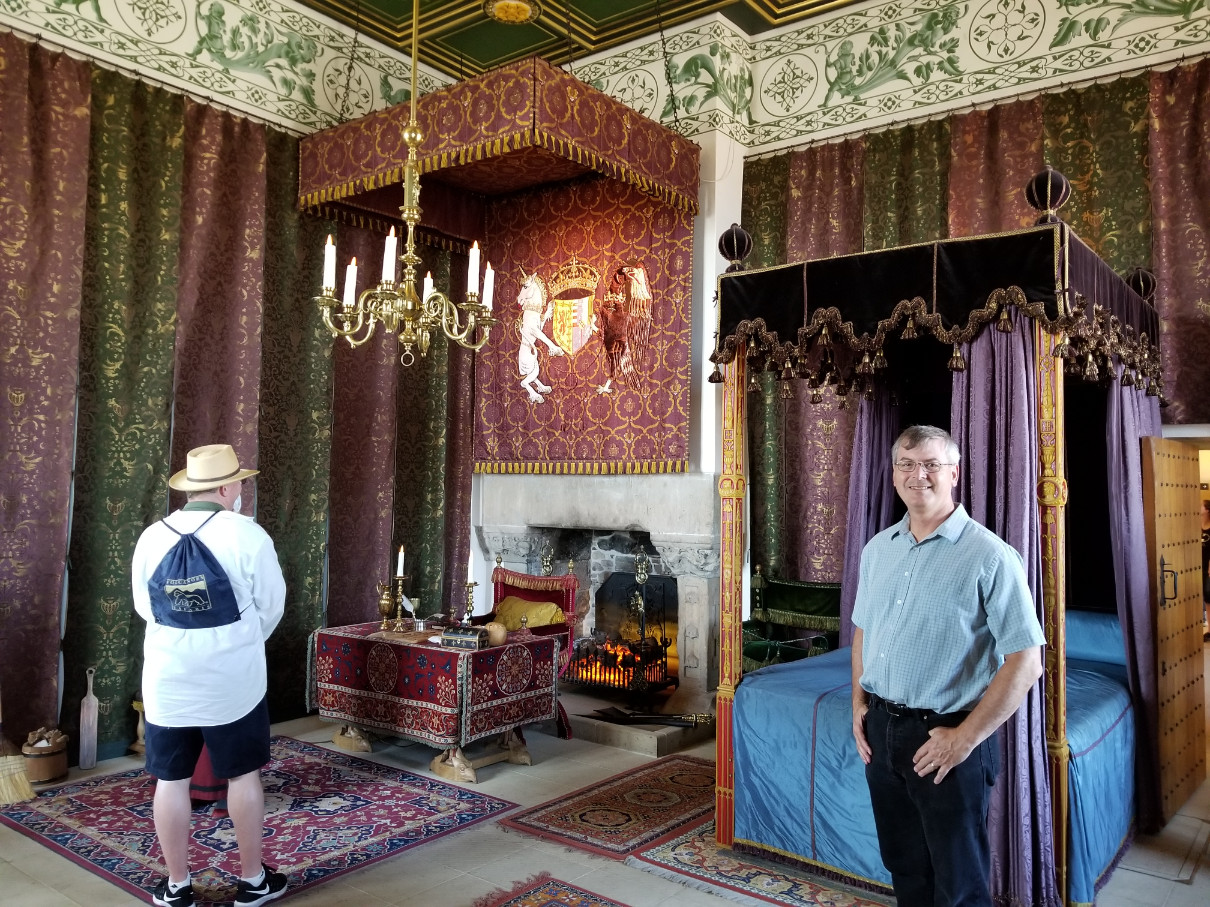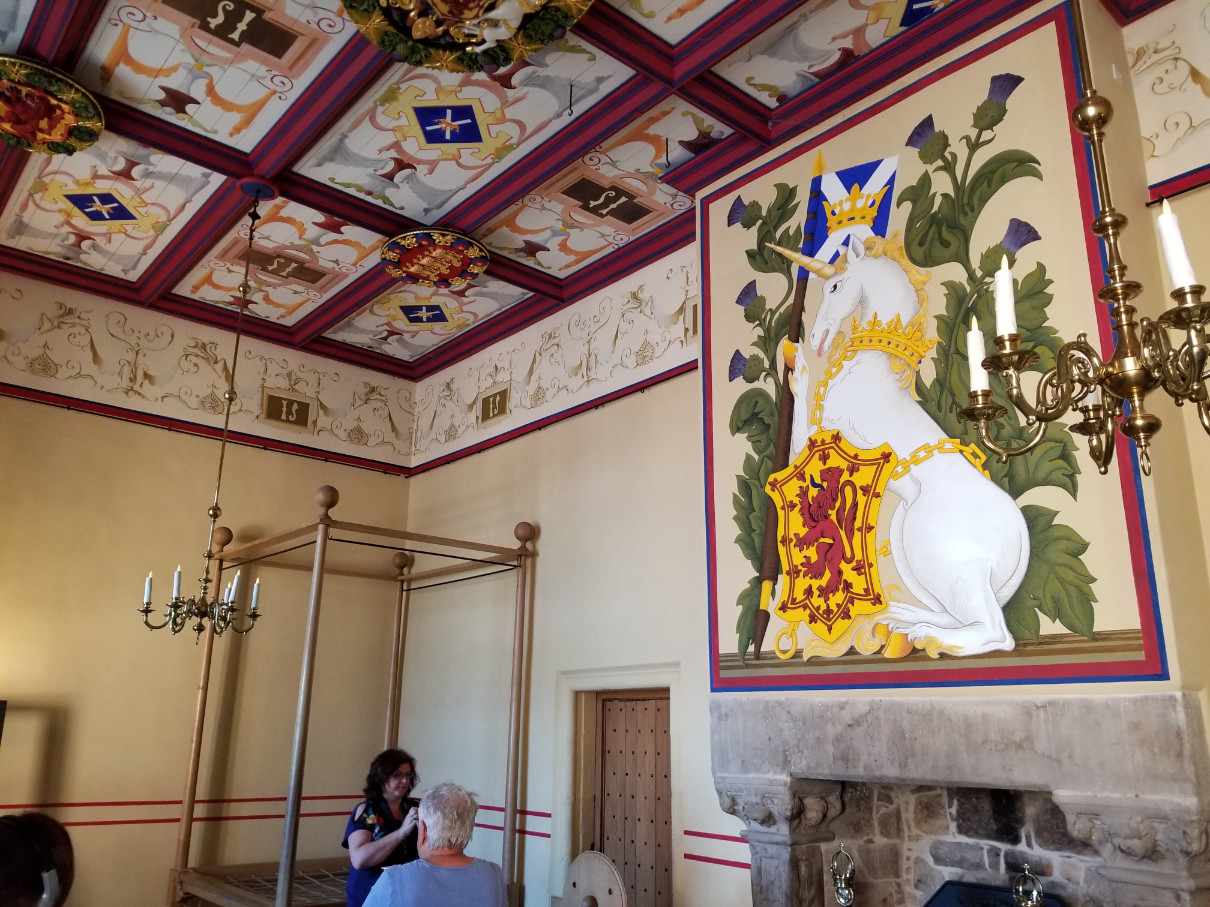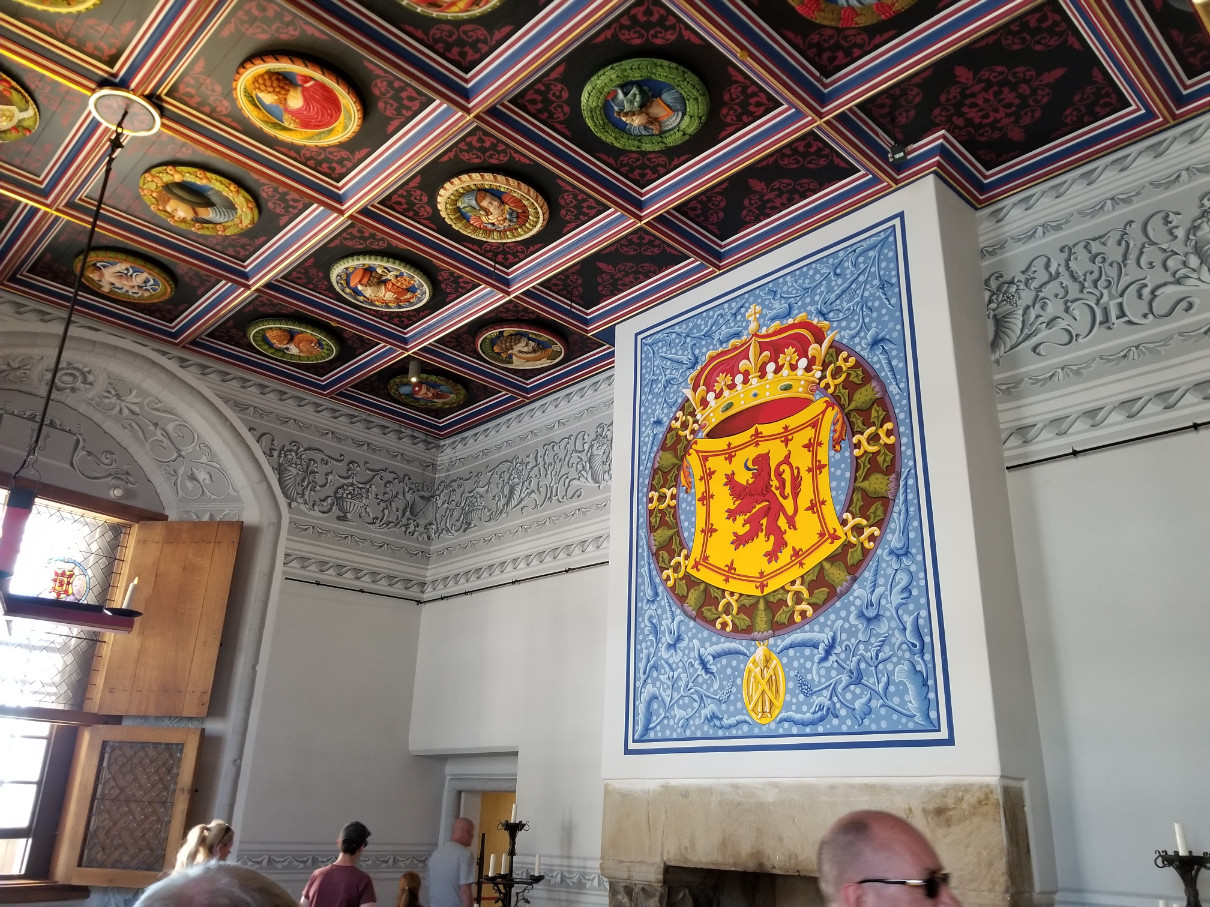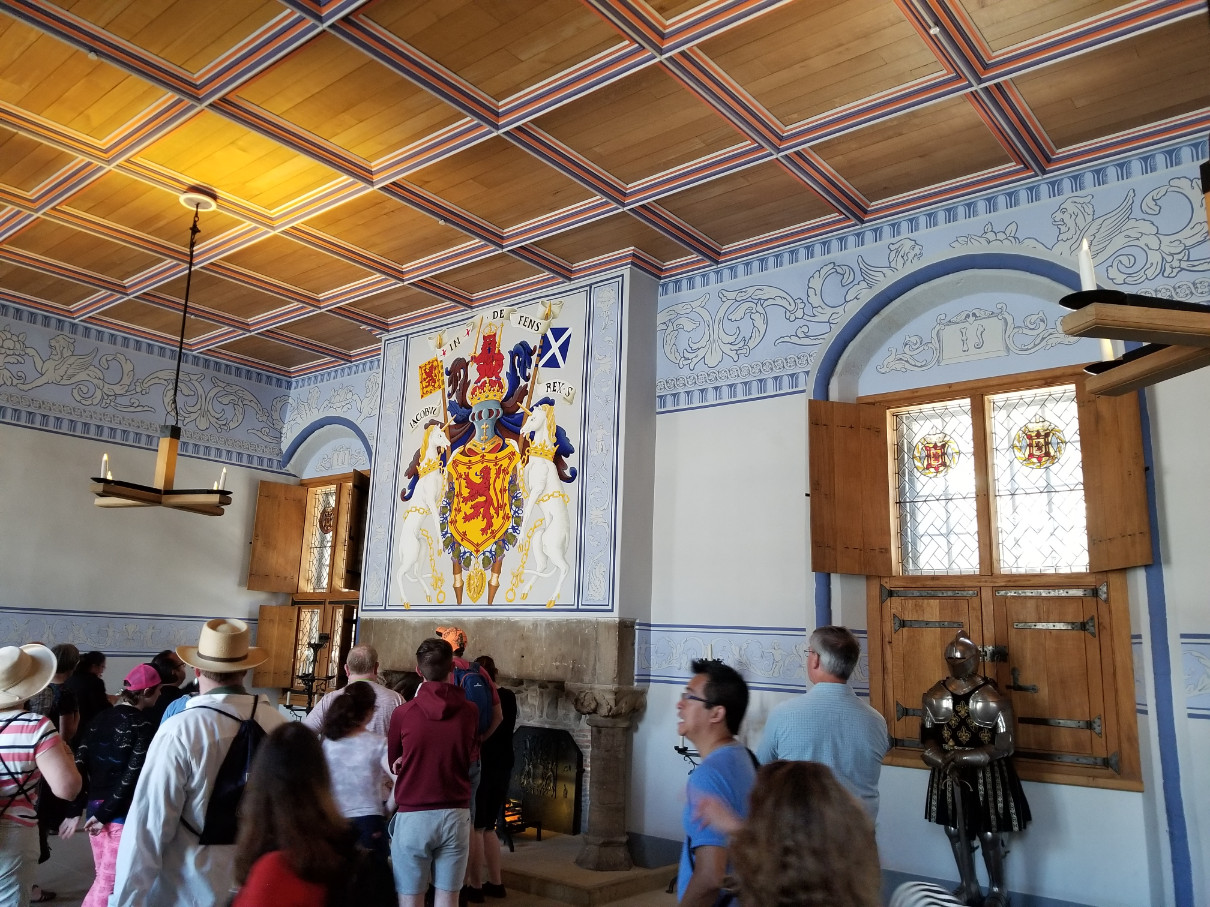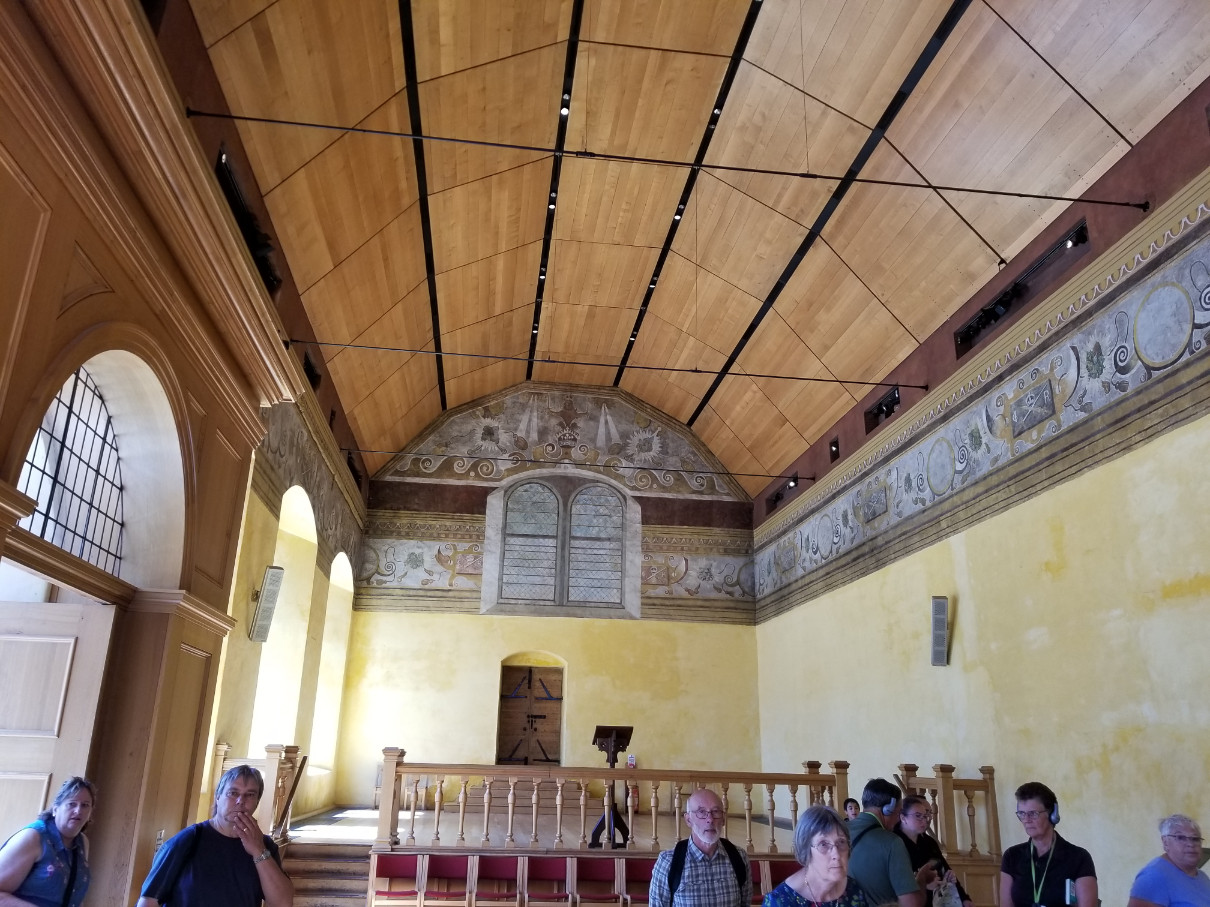 Day 9 – Stirling Castle and the Airport