Last night I didn't sleep well, maybe three hours, and then at breakfast I managed somehow to wrench a muscle in my back. So not a good start. But we had a nice breakfast and headed south.
Along the way we stopped to see a memorial set up for the commando units that trained in the Highlands during World War II. We then saw a sign for the Nevis Range Mountain Resort cable car that went up the mountain, so we stopped and got tickets. It was a long ride up, with beautiful views of Fort William and Loch Linnhe below us and the mountains of western Scotland across the lochs. We watched mountain bikers take off and go plummeting down the stony terrain we had hovered over on our way up.
We stopped later to have lunch at Lochleven Seafood. What a fantastic place! They catch their shellfish themselves and farm their own mussels. Loch Leven is one of the lakes that feeds into Loch Linnhe. They are salt water lakes.
Onward we went, deep into the Highlands, until we entered The Trossachs National Park. We did not realize Scotland had such mountains. It was amazing, they seemed to have some features of the Alps, the Rockies, and Nevada's basin and range terrain — only green. Some bluffs reminded us of Zion National Park and Yosemite. It was staggering. Not many trees — apparently a lot of Scotland's trees were harvested to build airplanes for World War I. But there was grass and heather everywhere. Towering, rocky pinnacles dressed in flowing green skirts. Really beautiful. Ski resorts, outdoor activities, and miles and miles of grass and heather and not much else.
We got down into the forests closer to Callander, still in the park, and stopped at the Roman Camp Hotel on the River Teith for the night. An old hotel, built in the 1600's. The hallways slant up and down and all over the place, the ceilings are low, and the walls are not all square.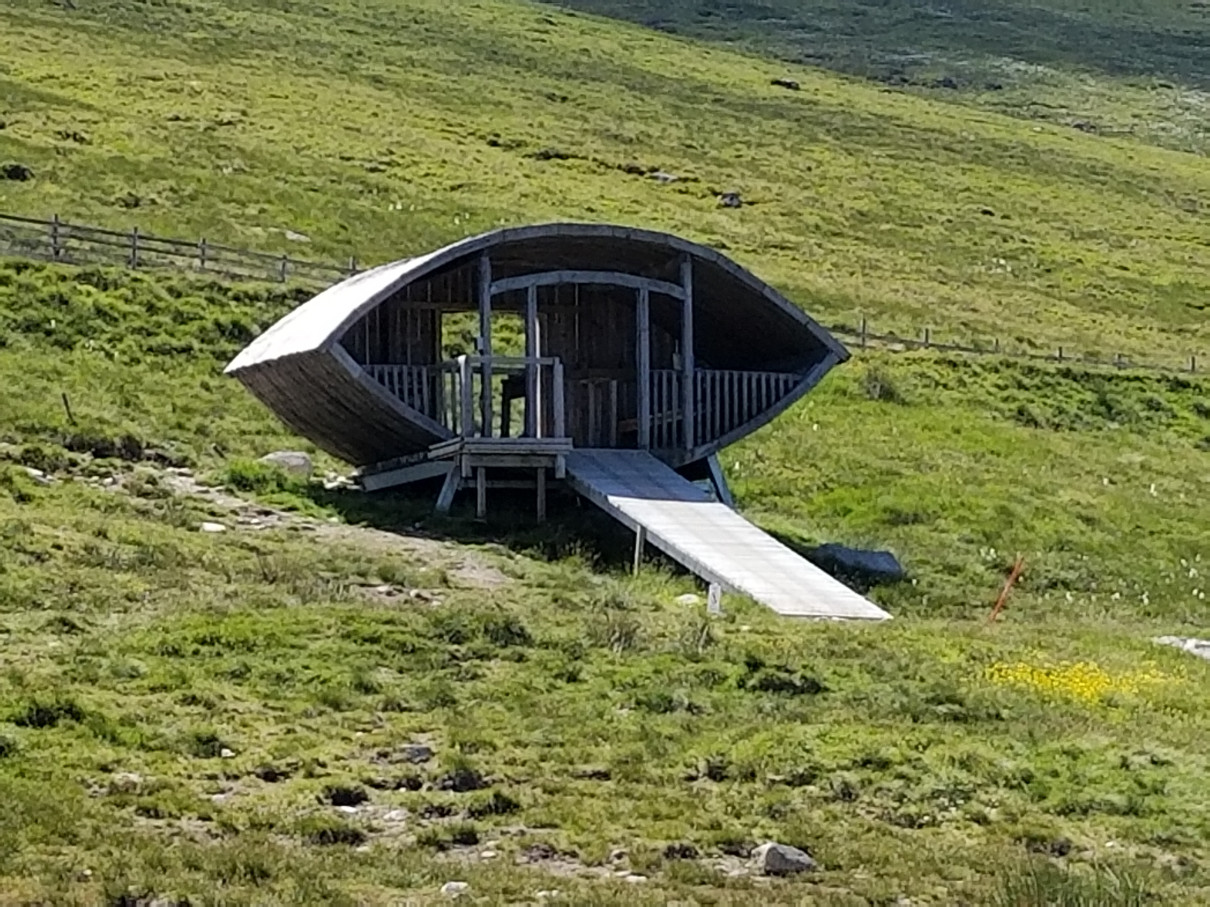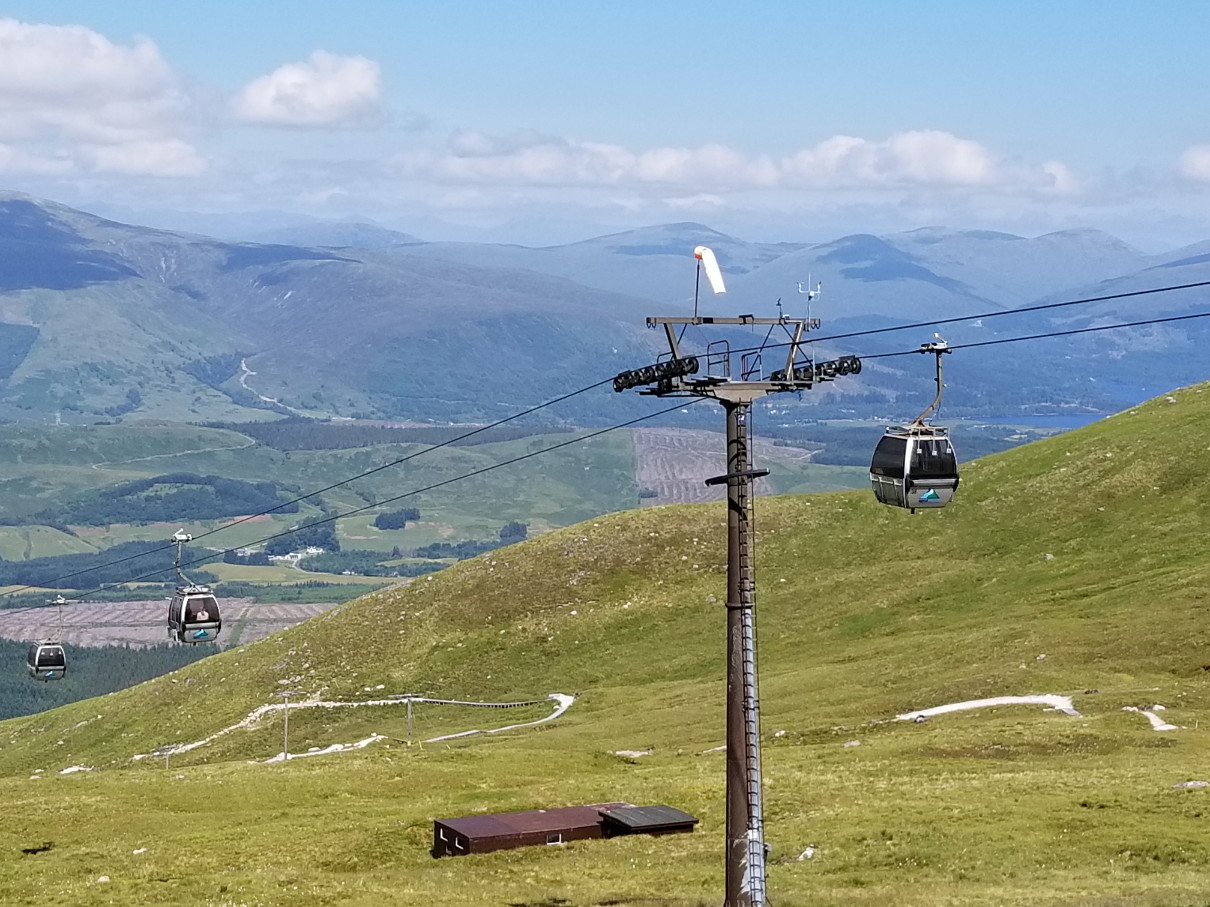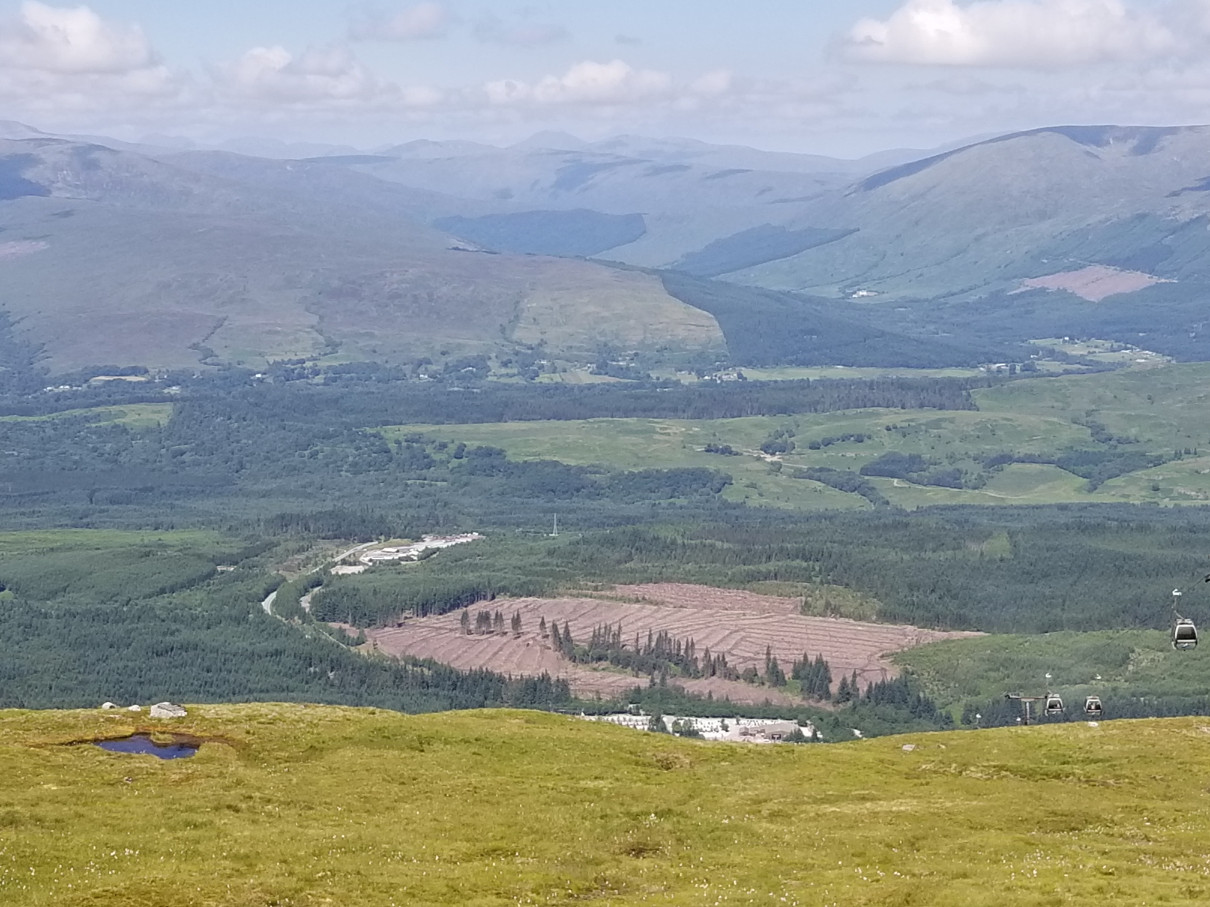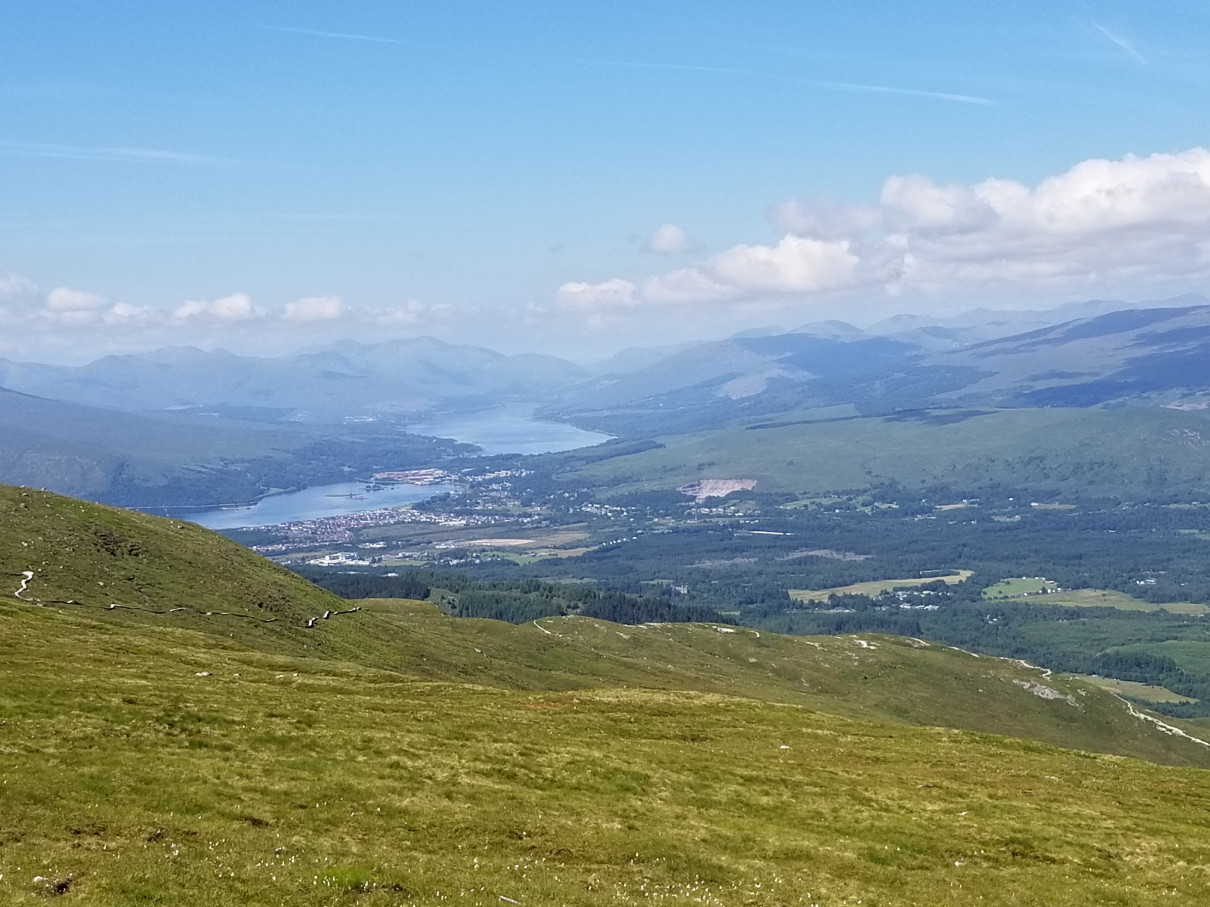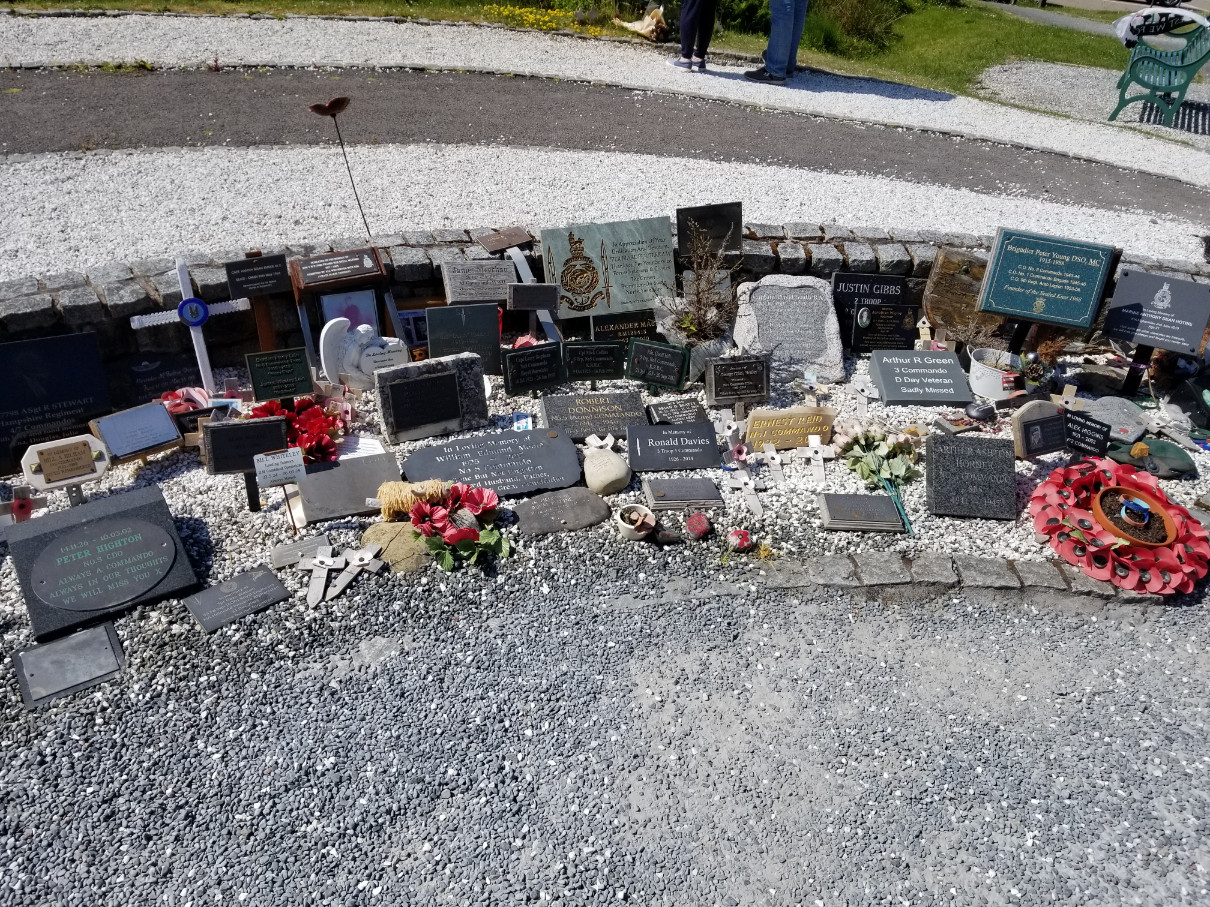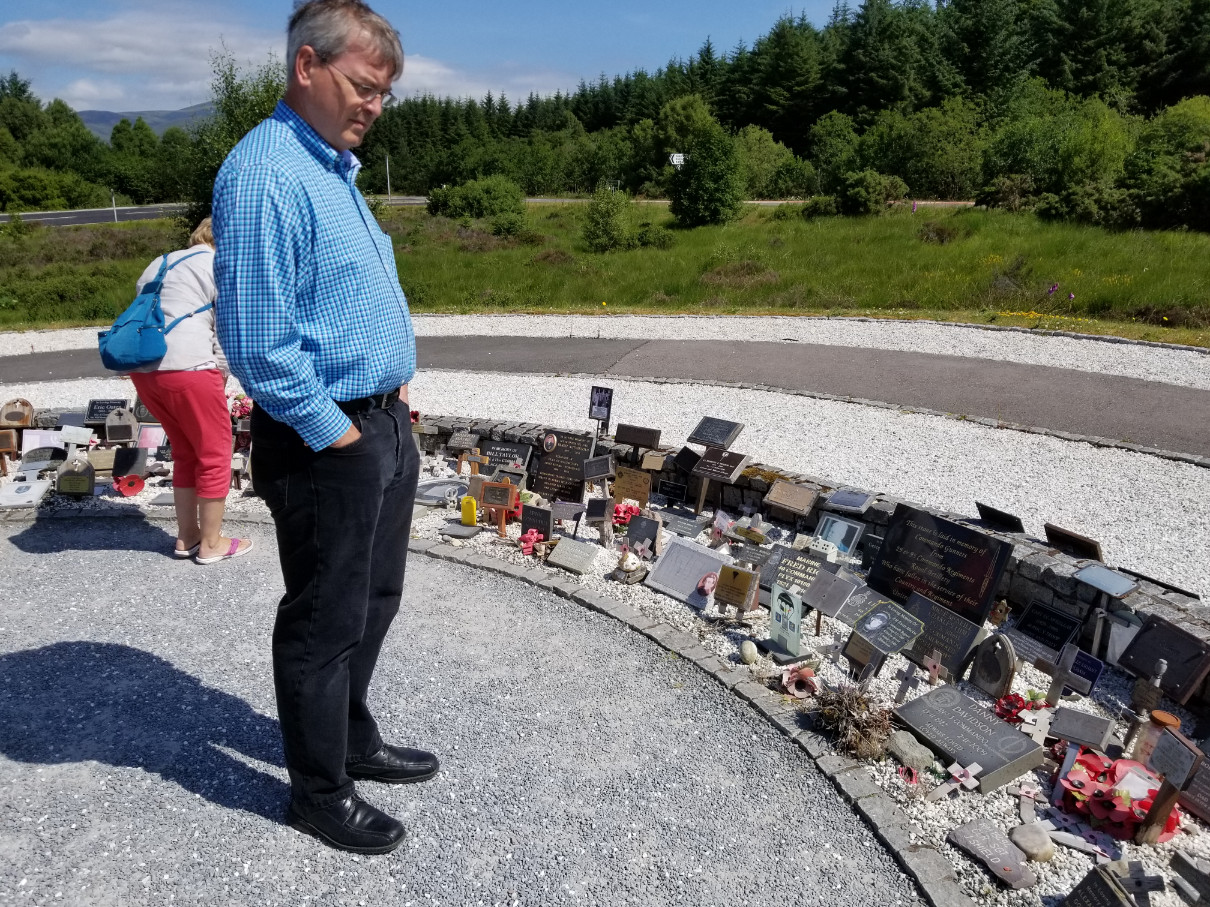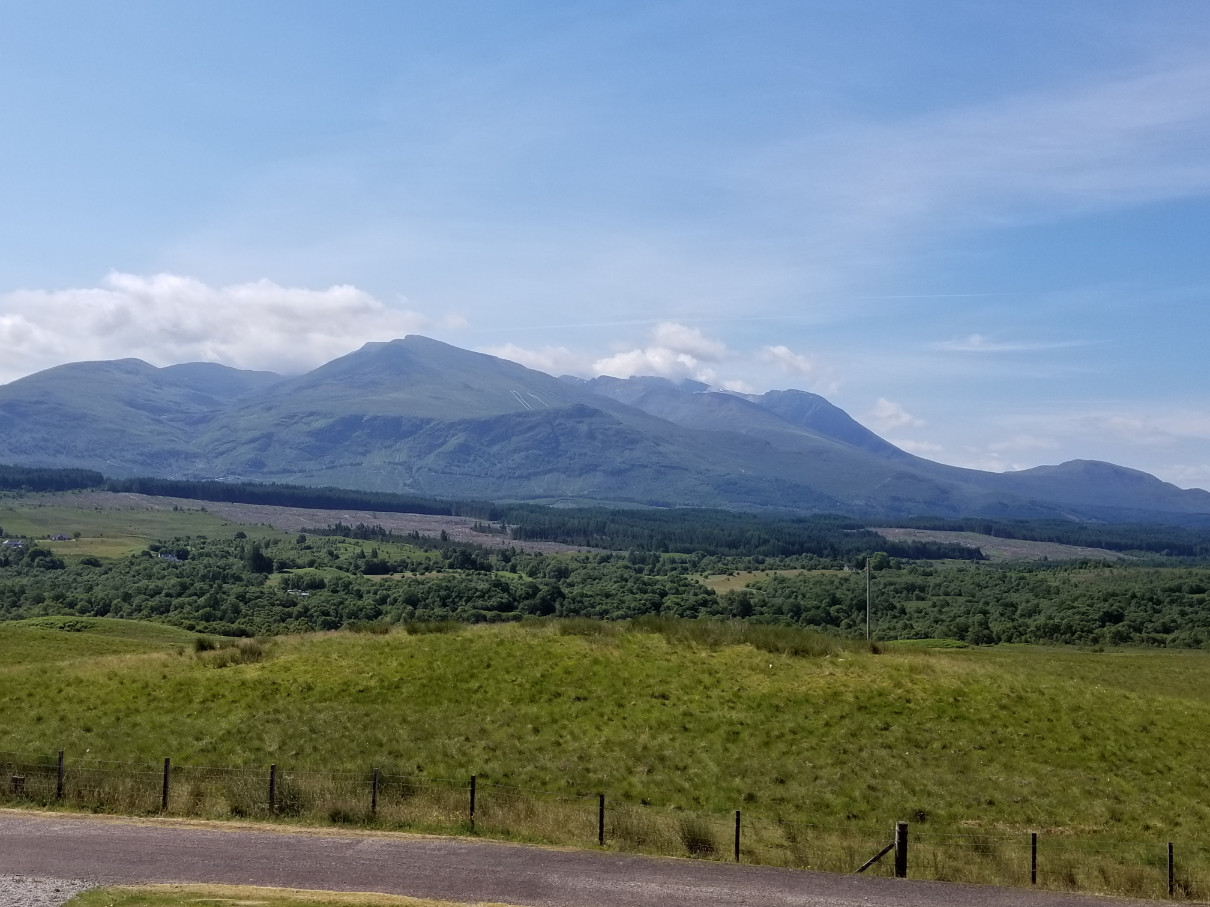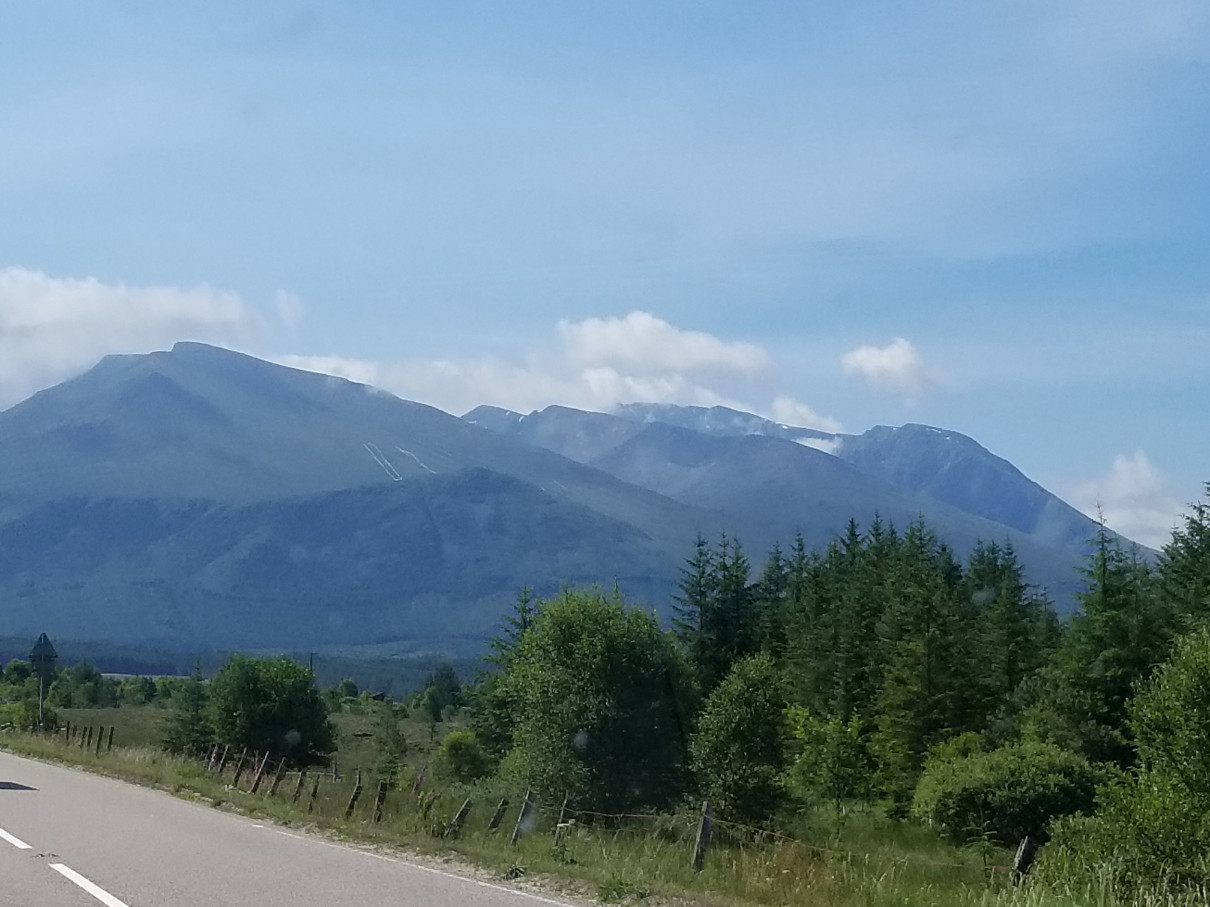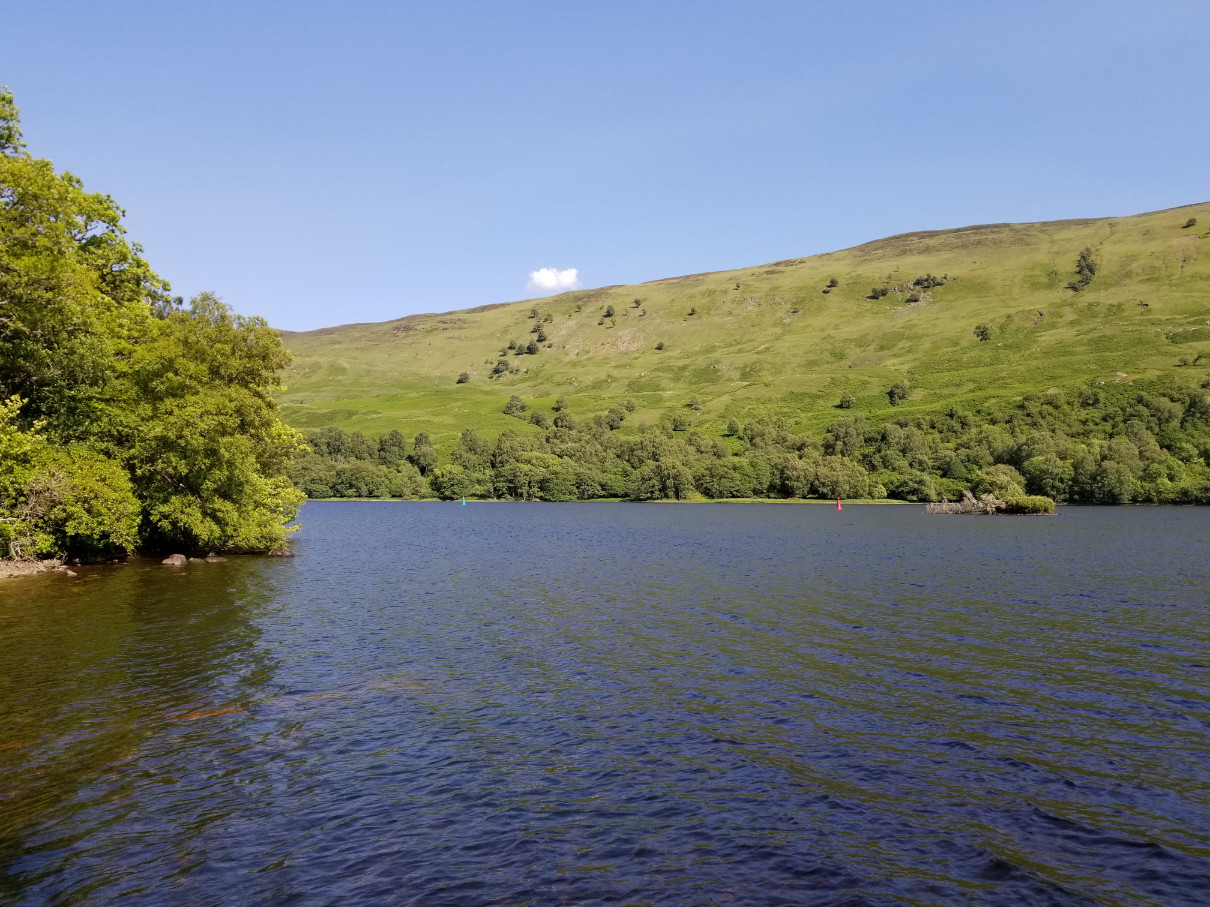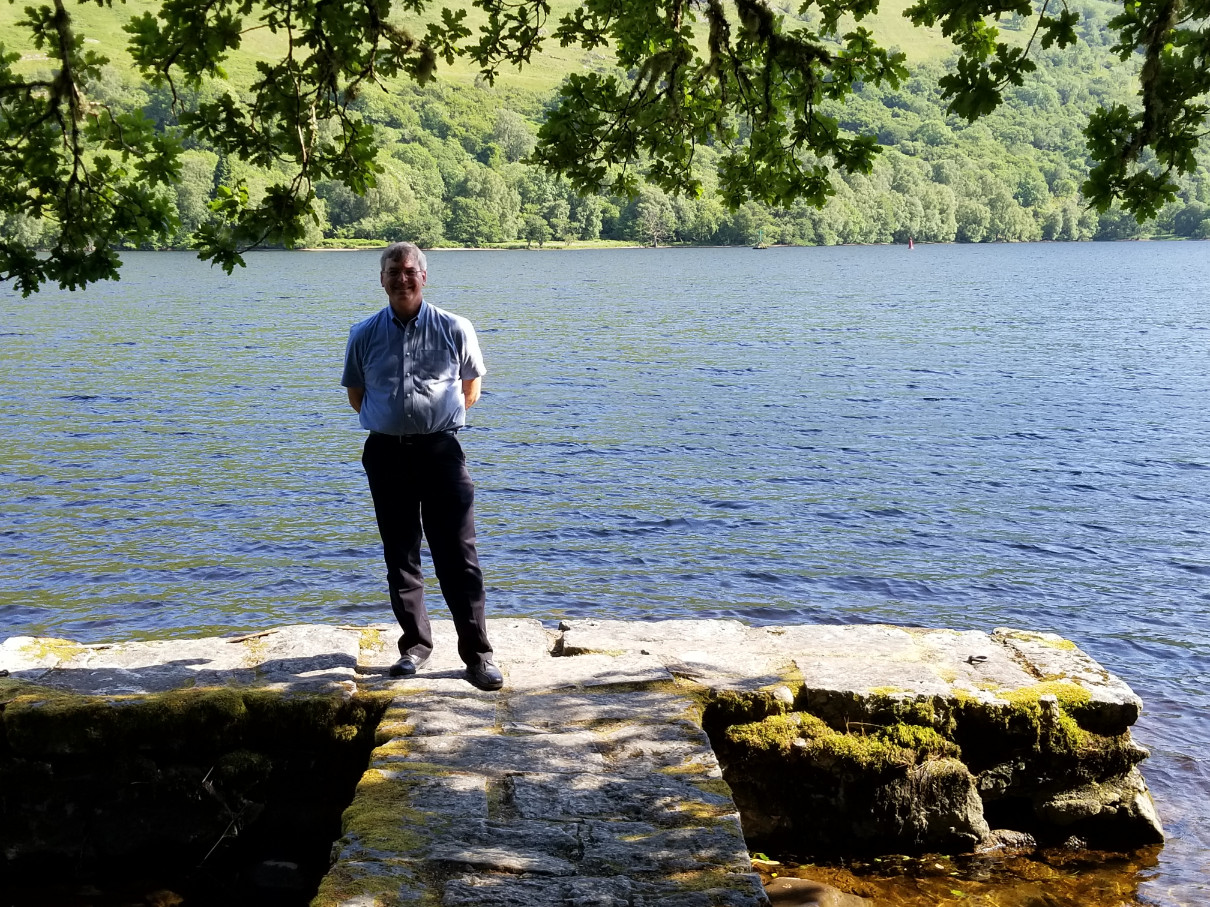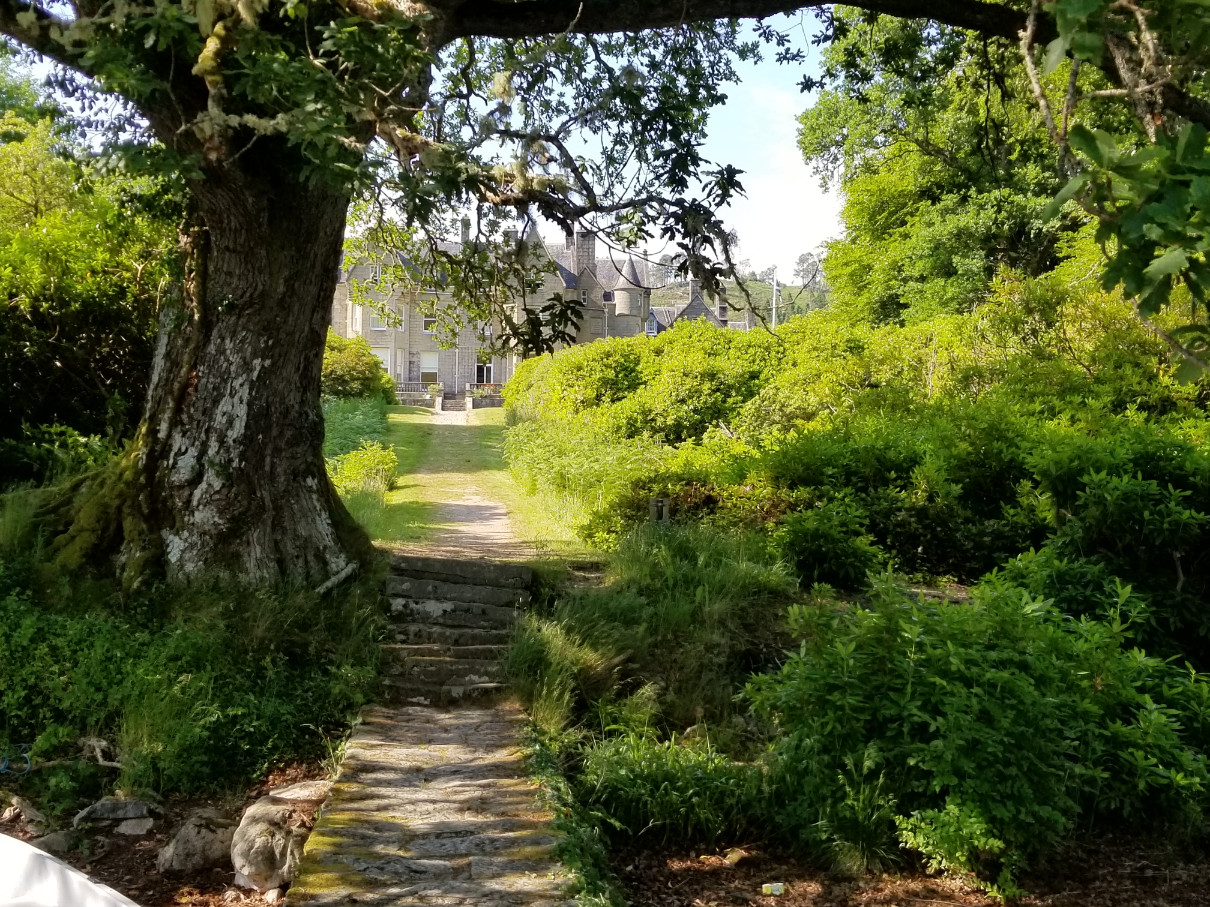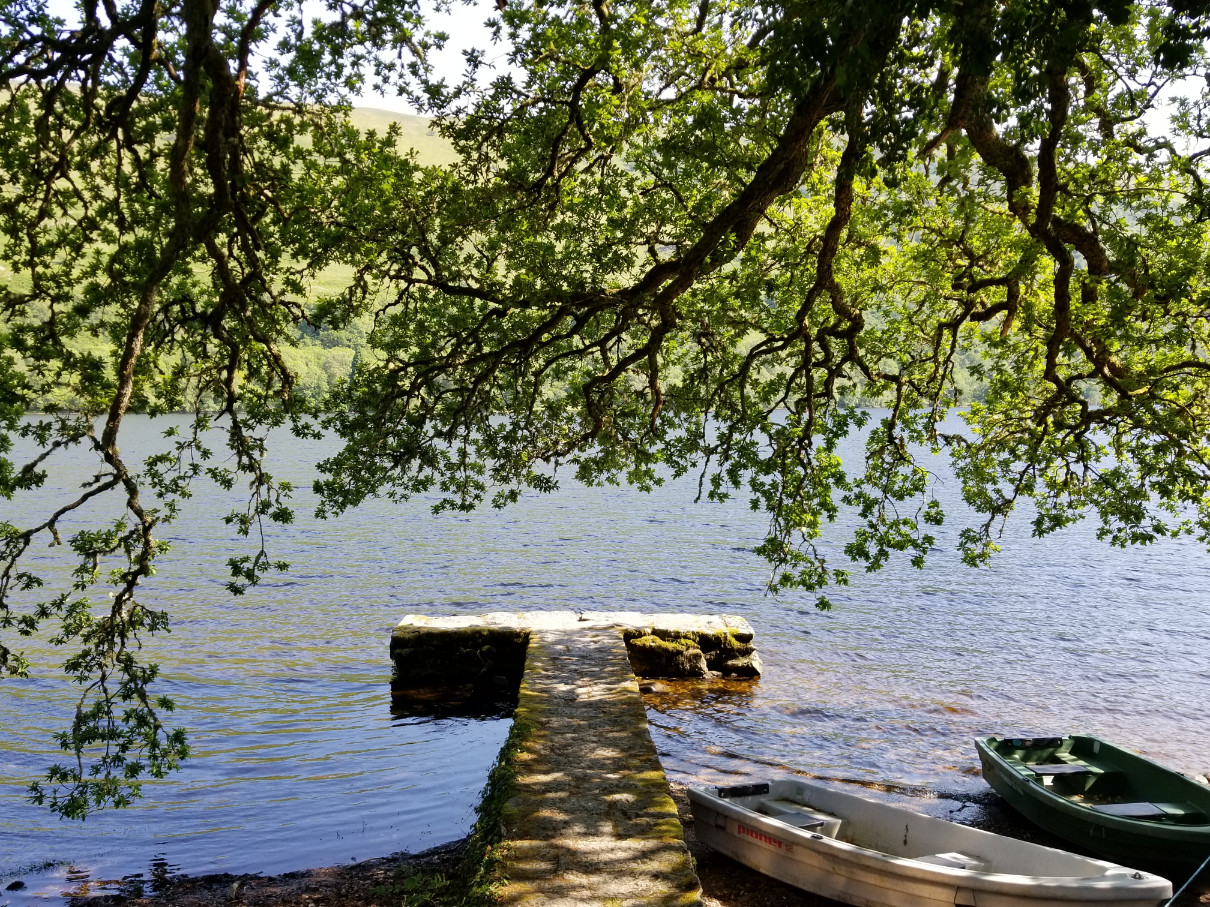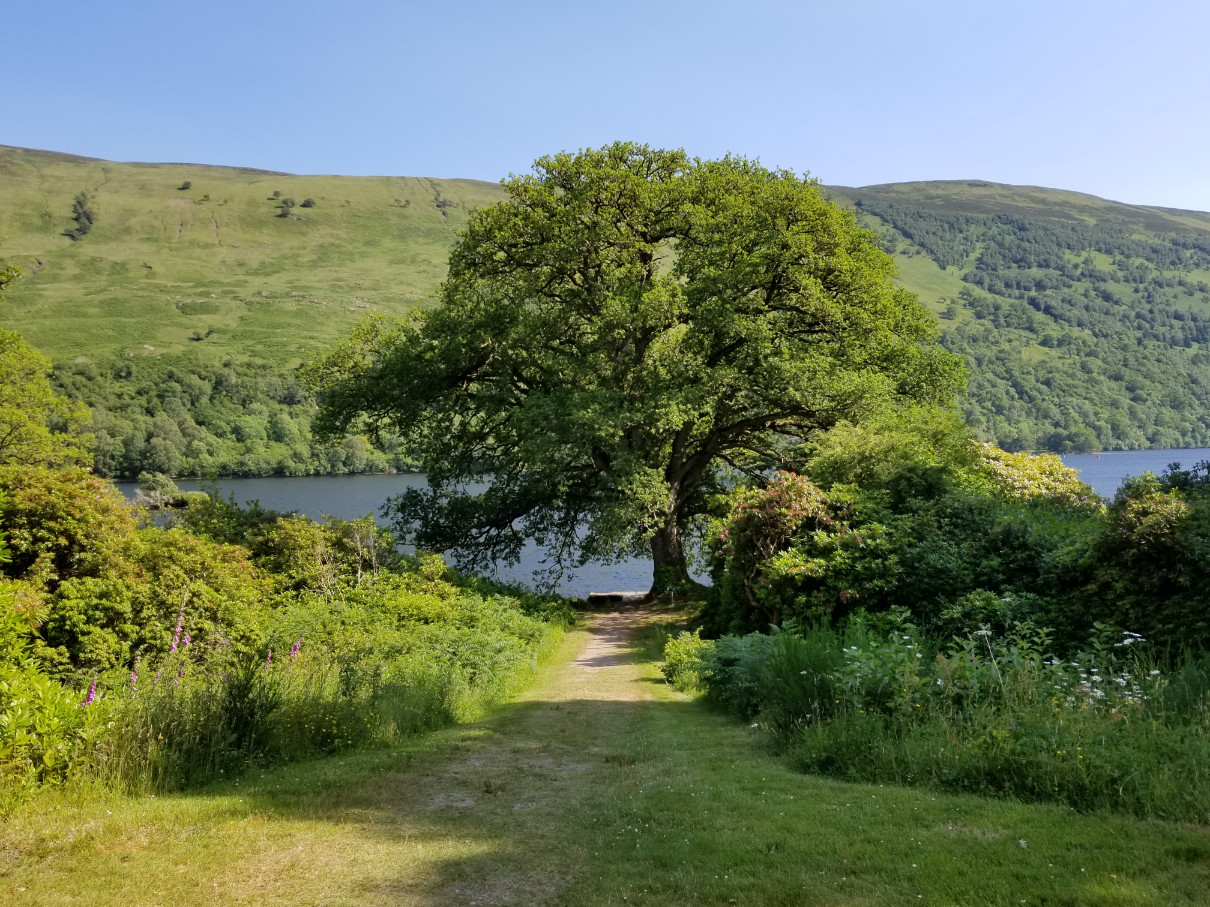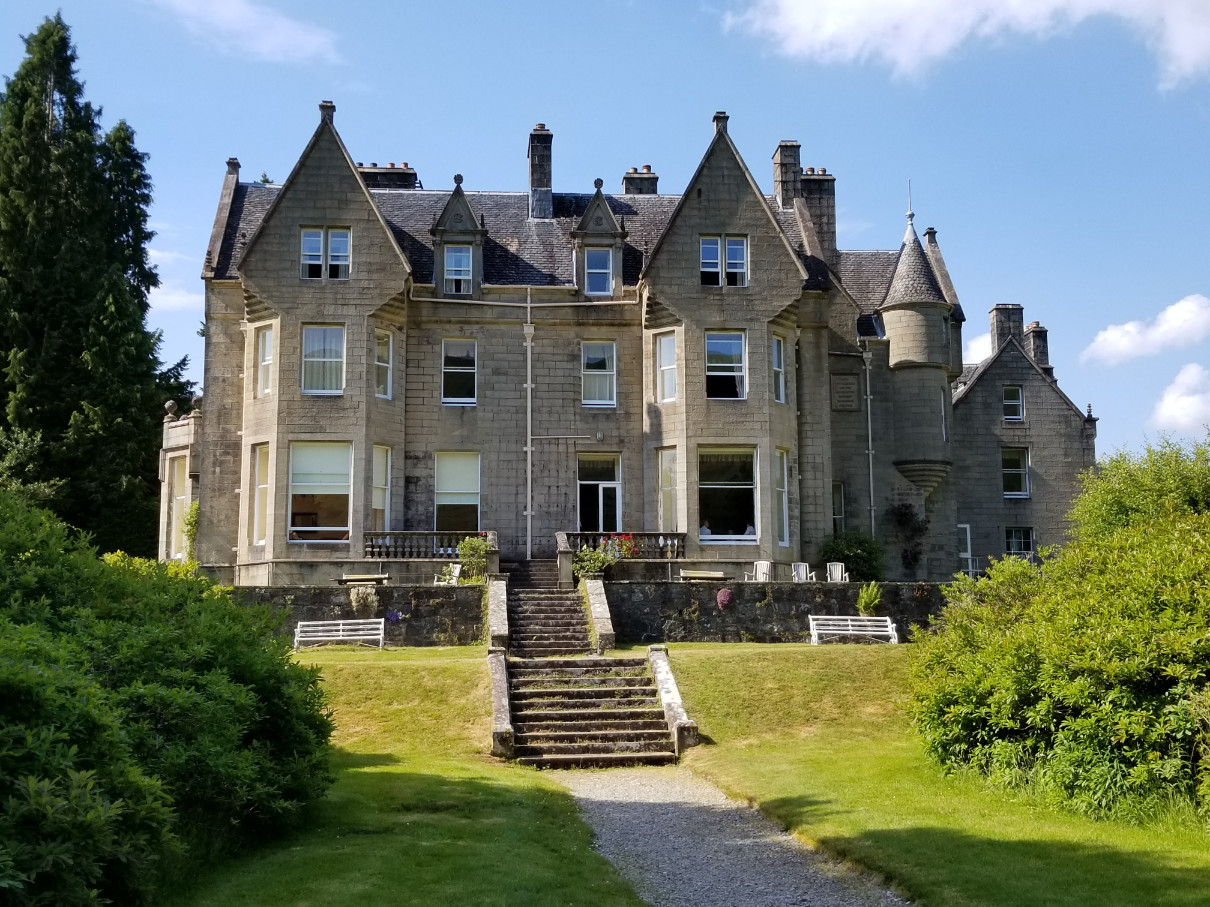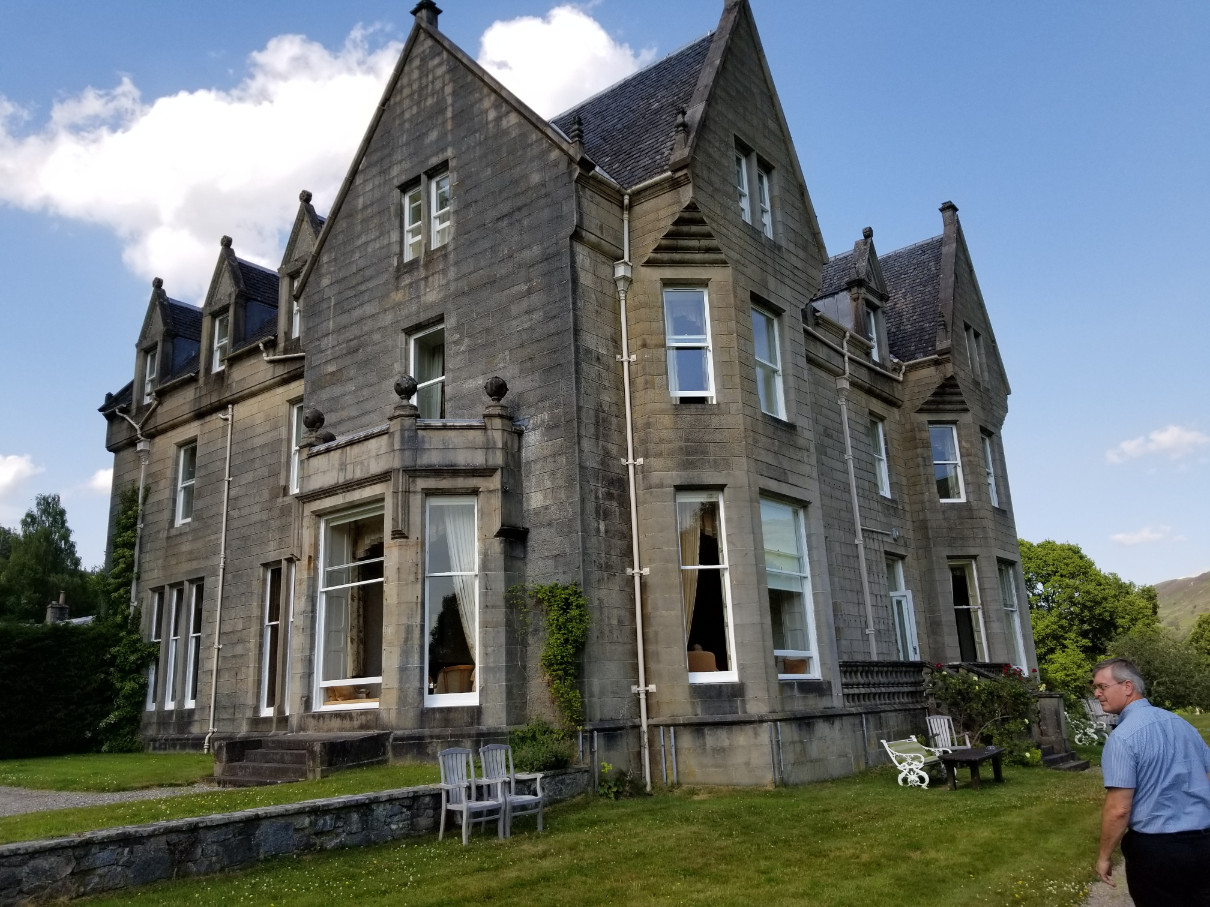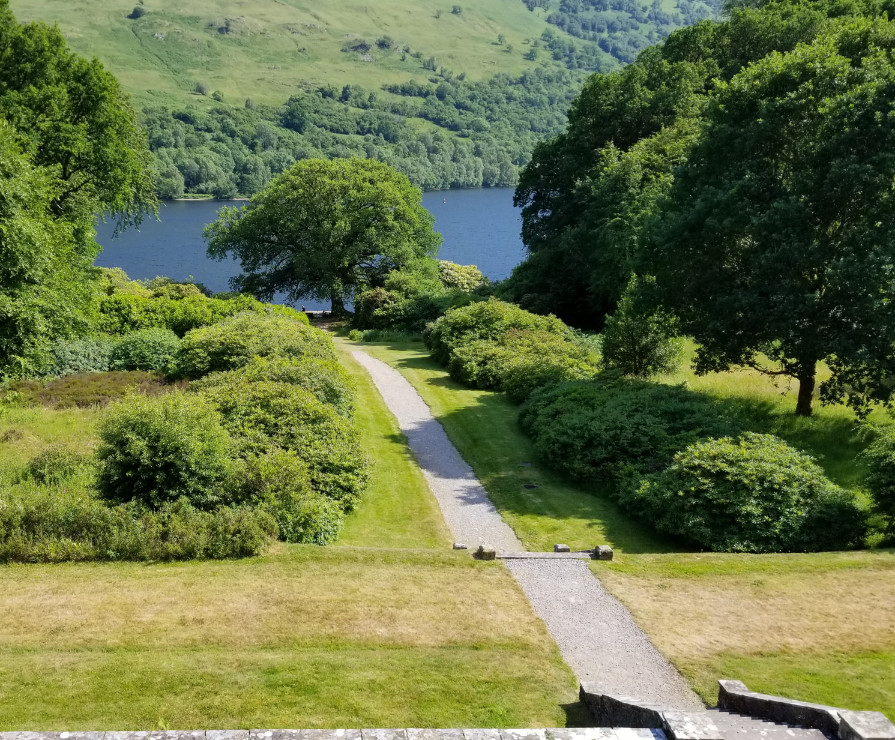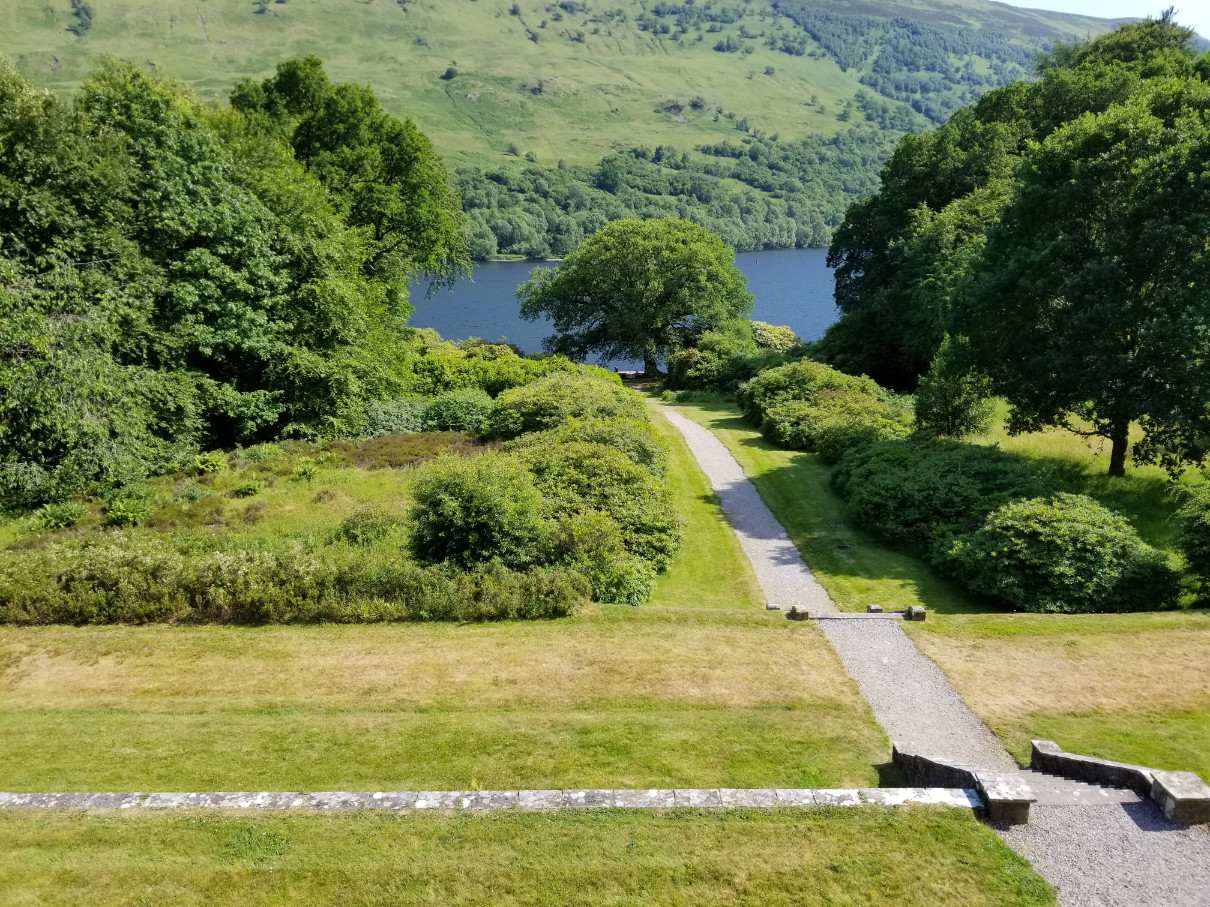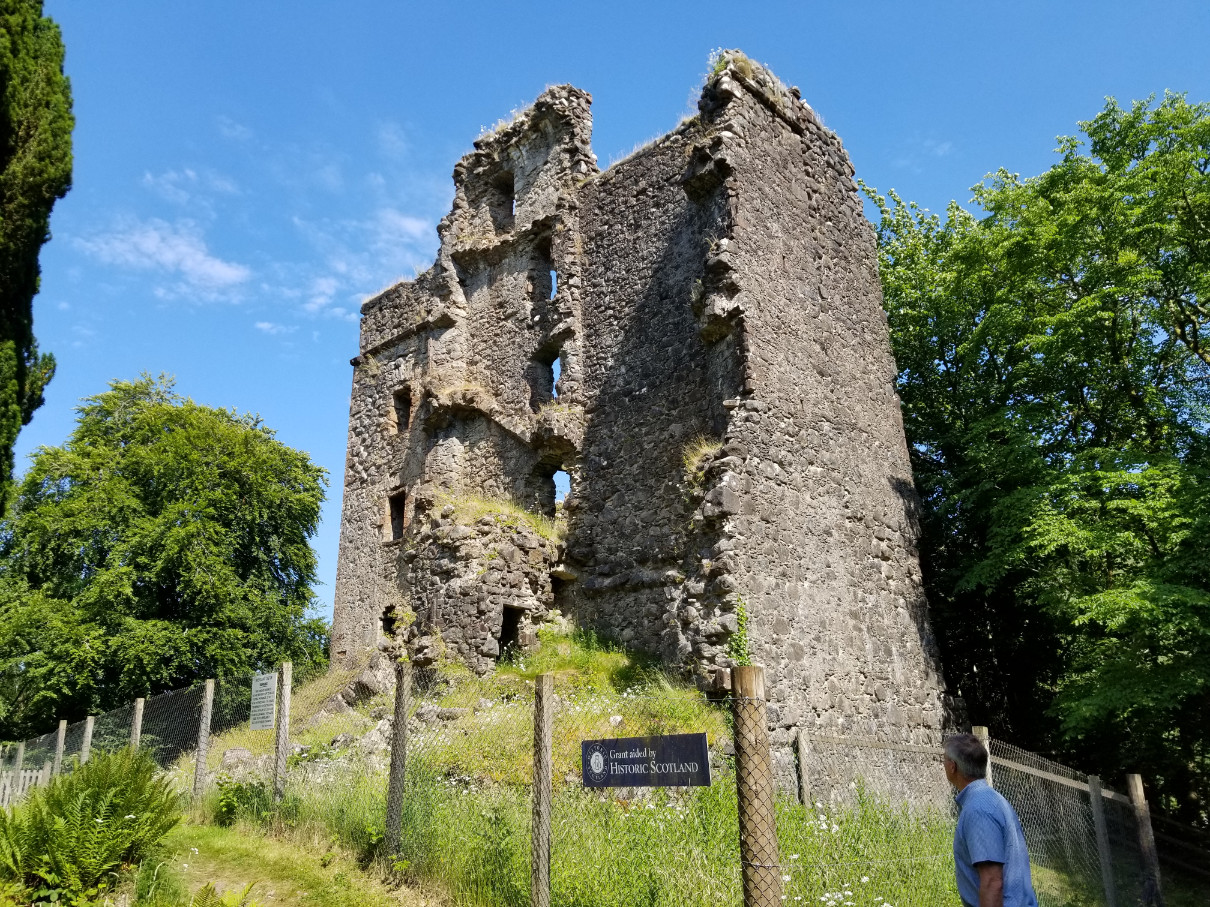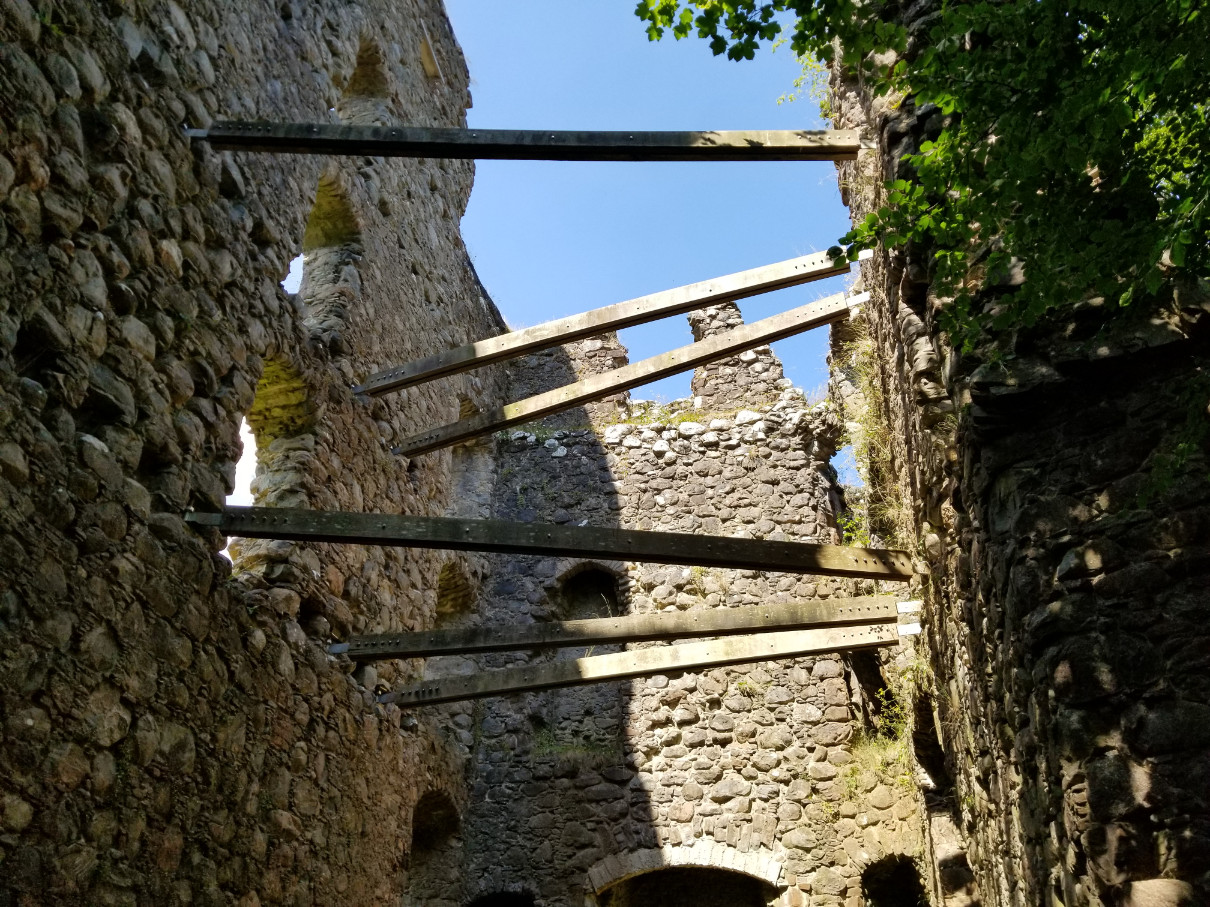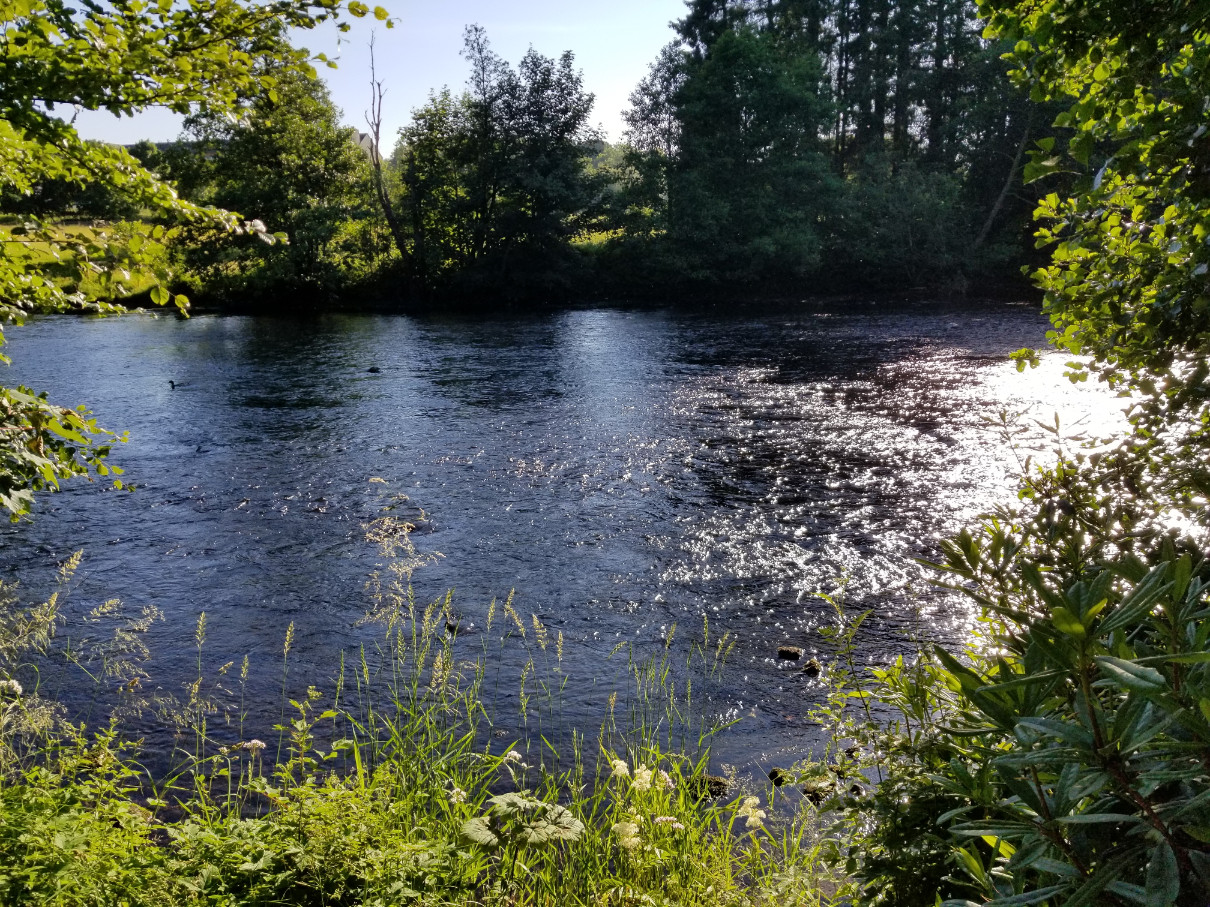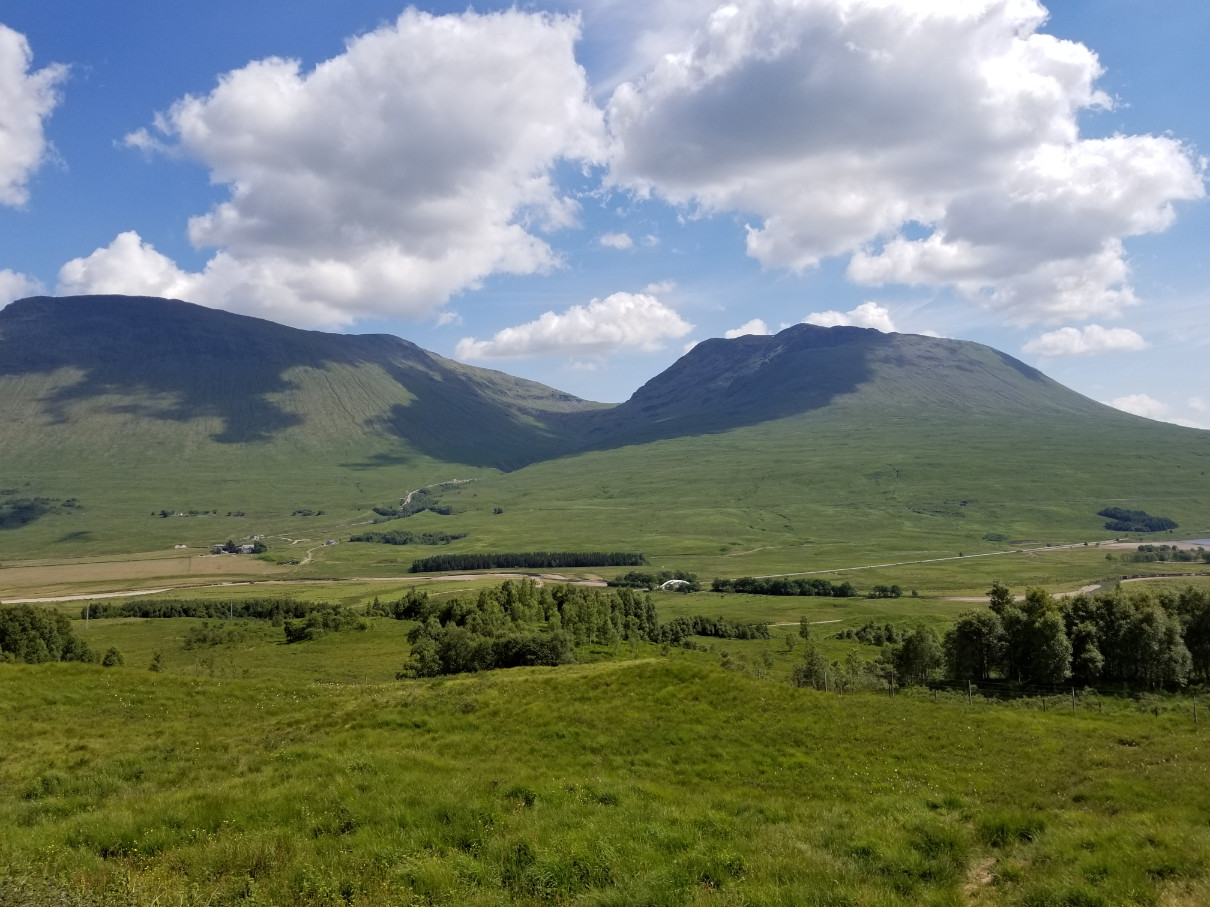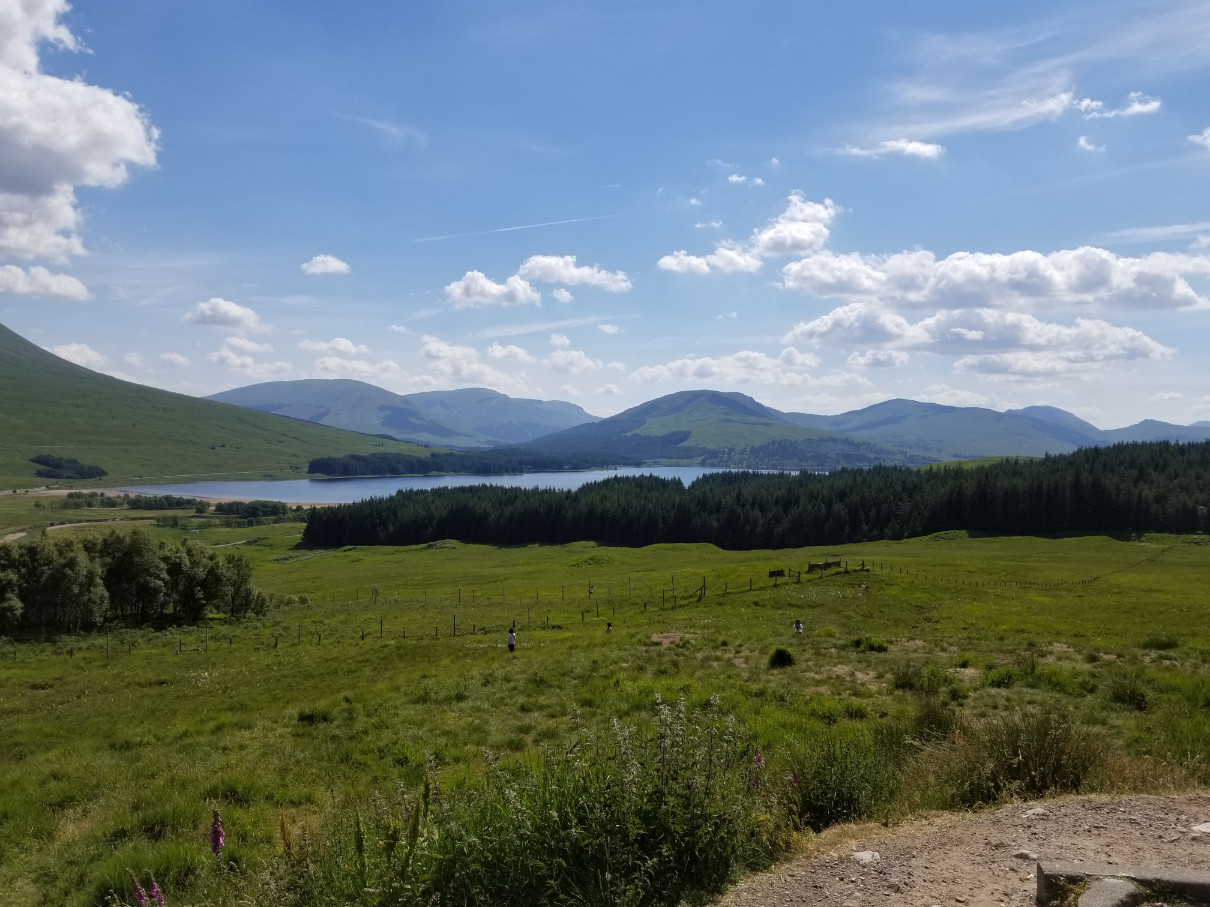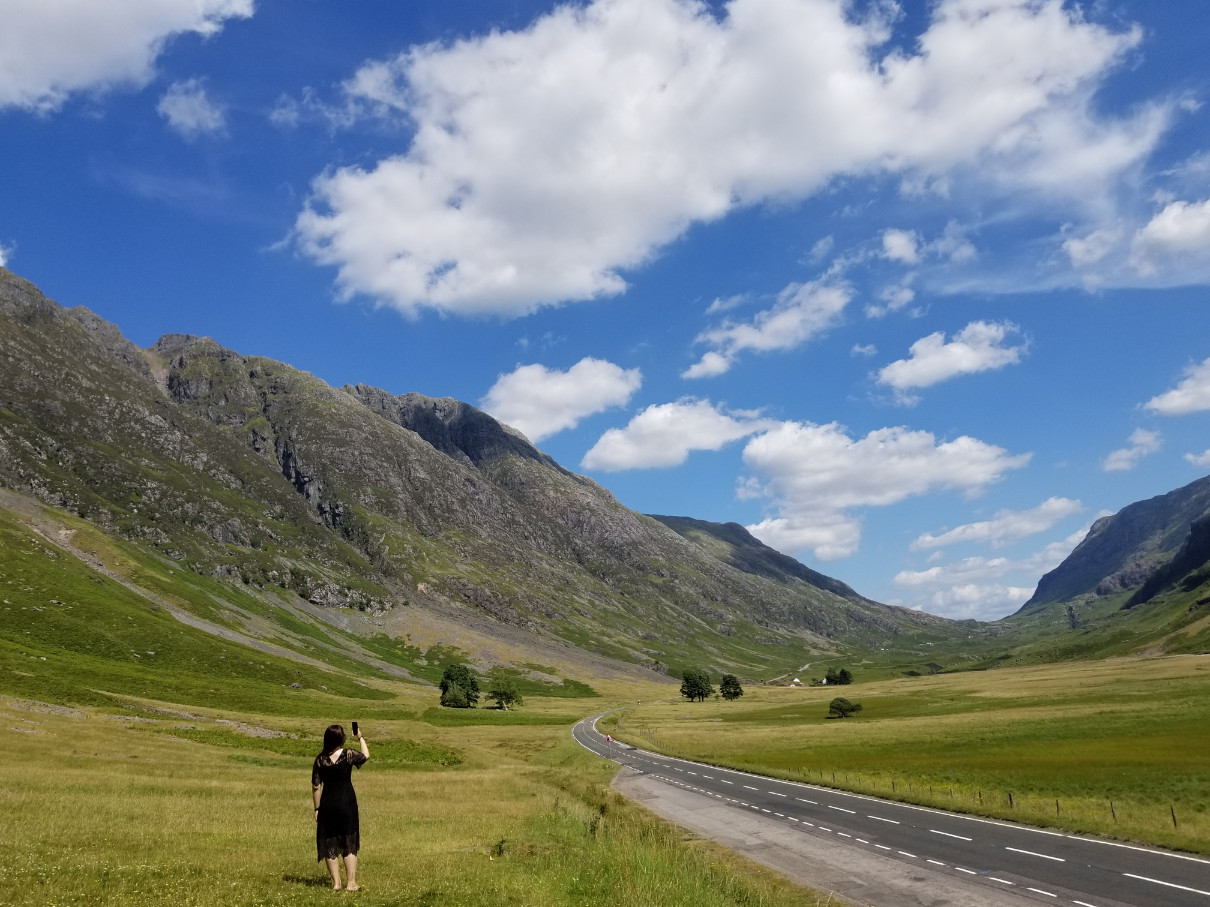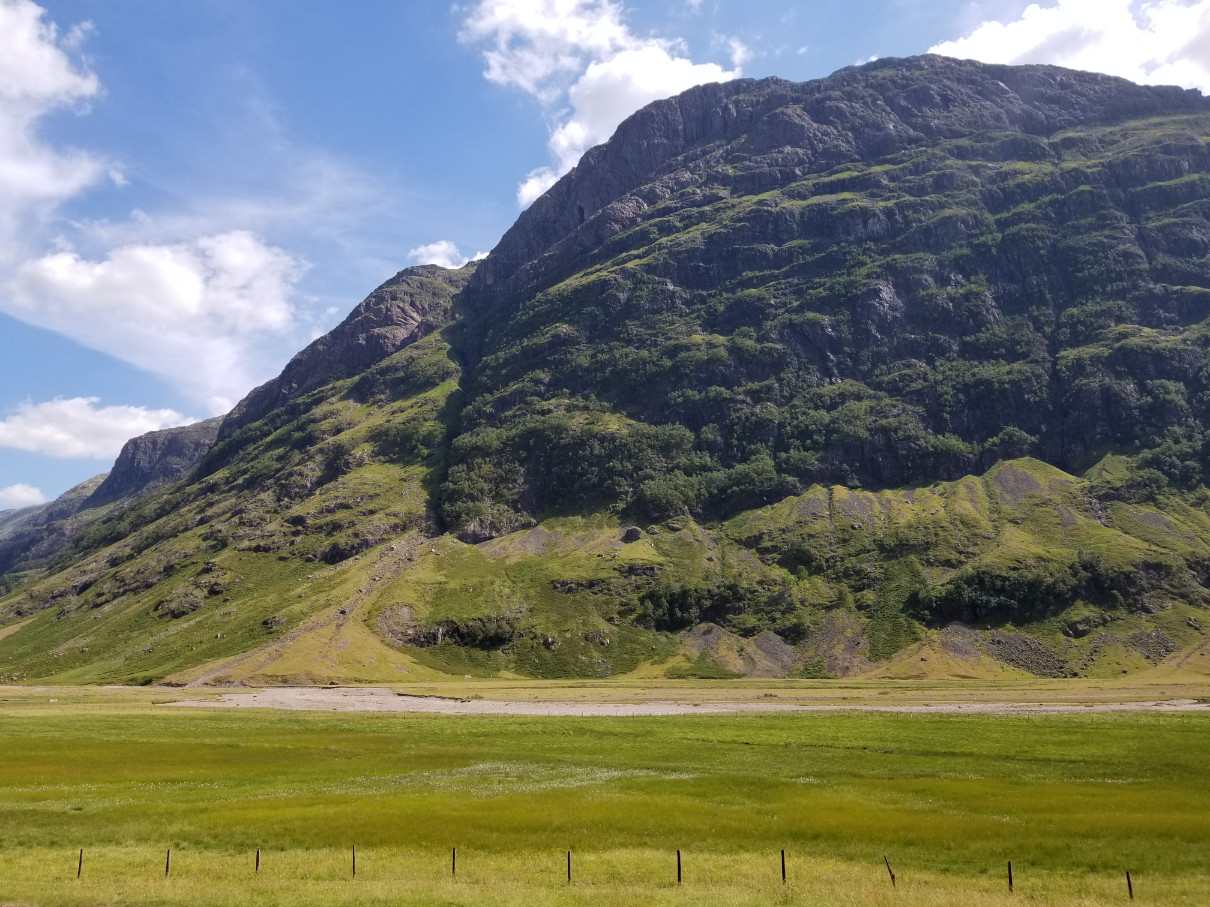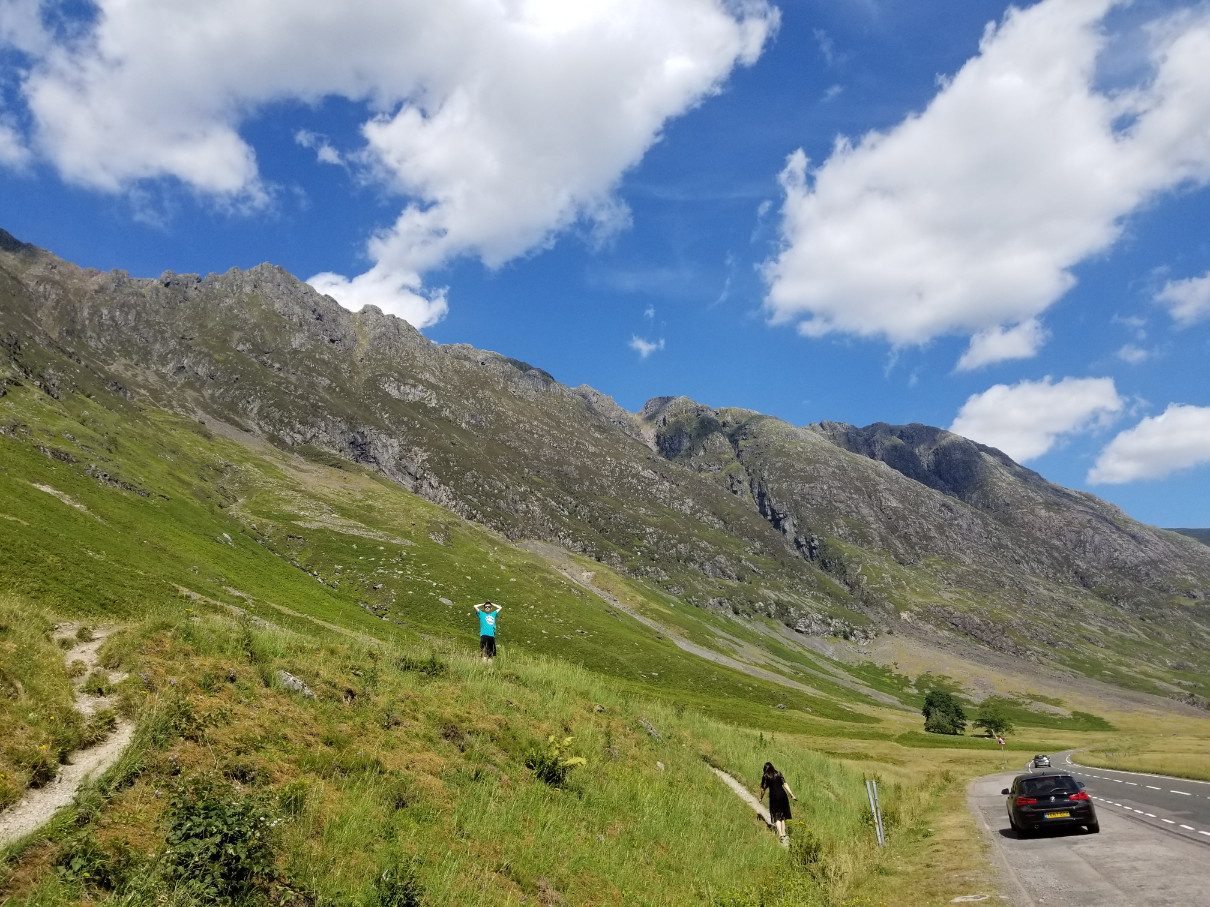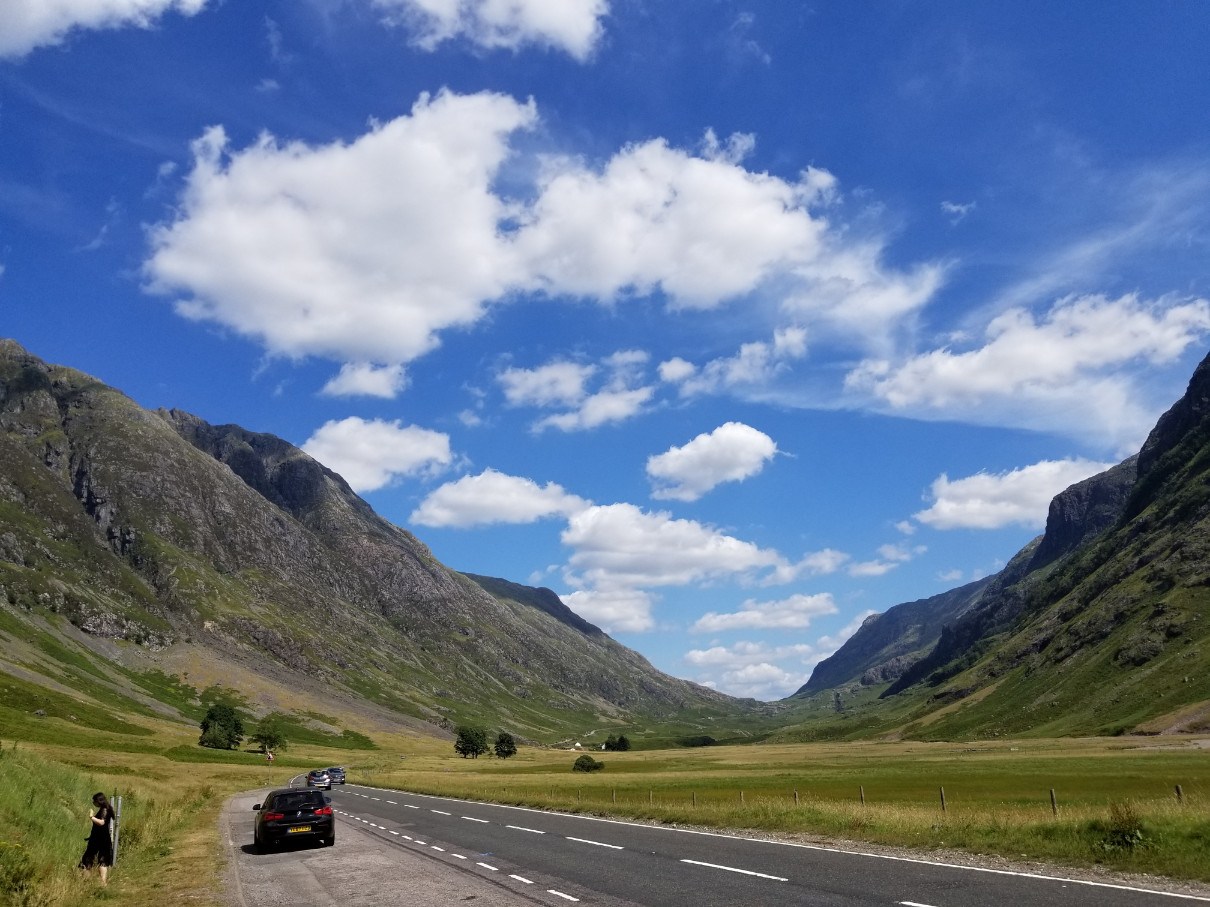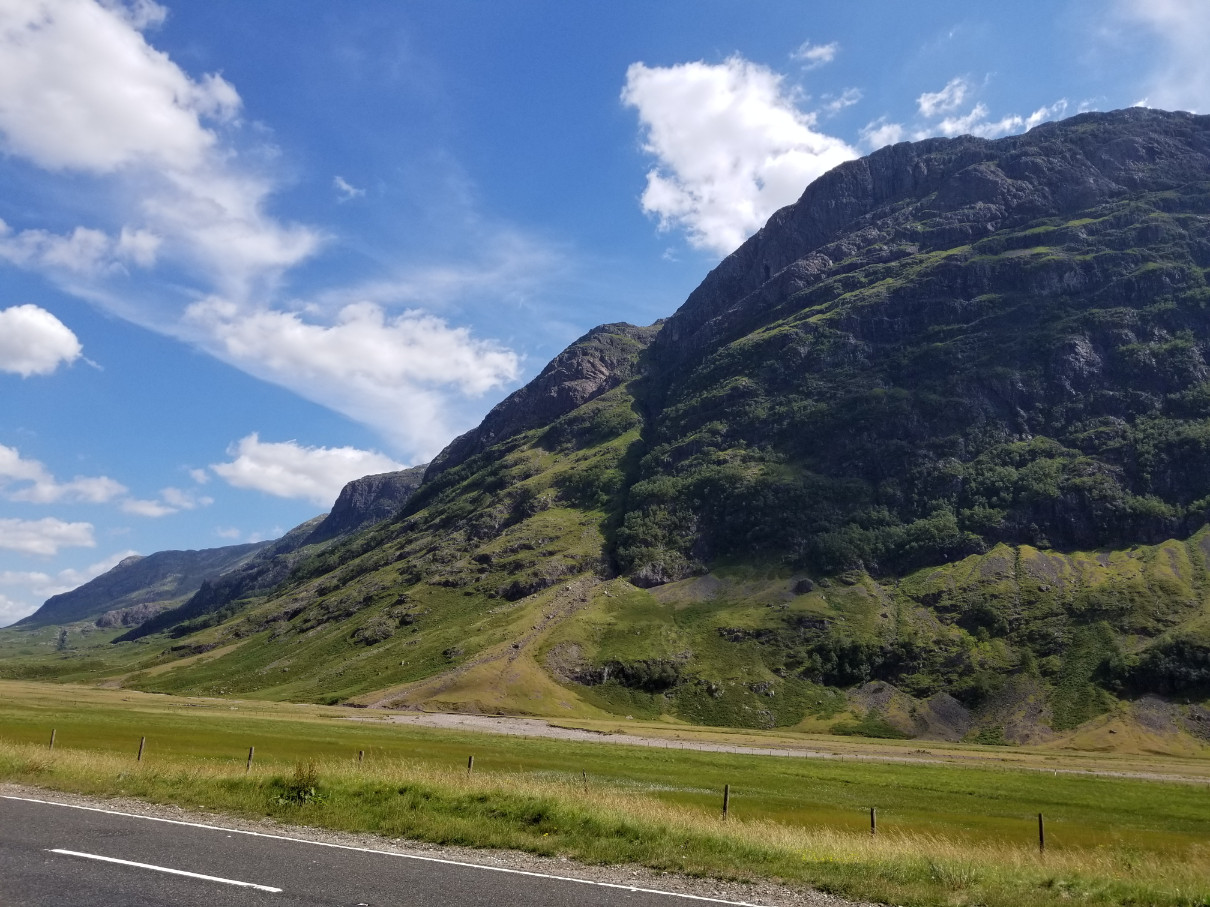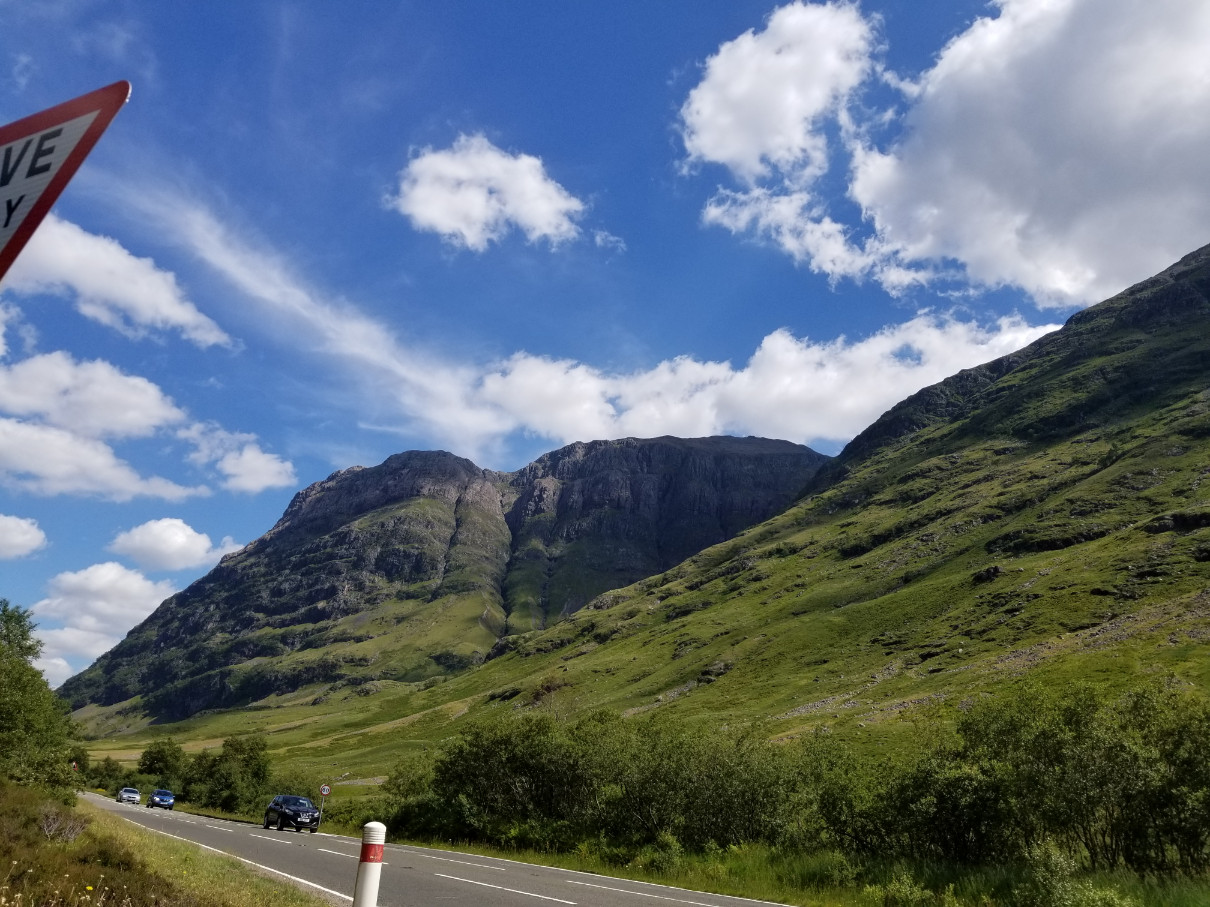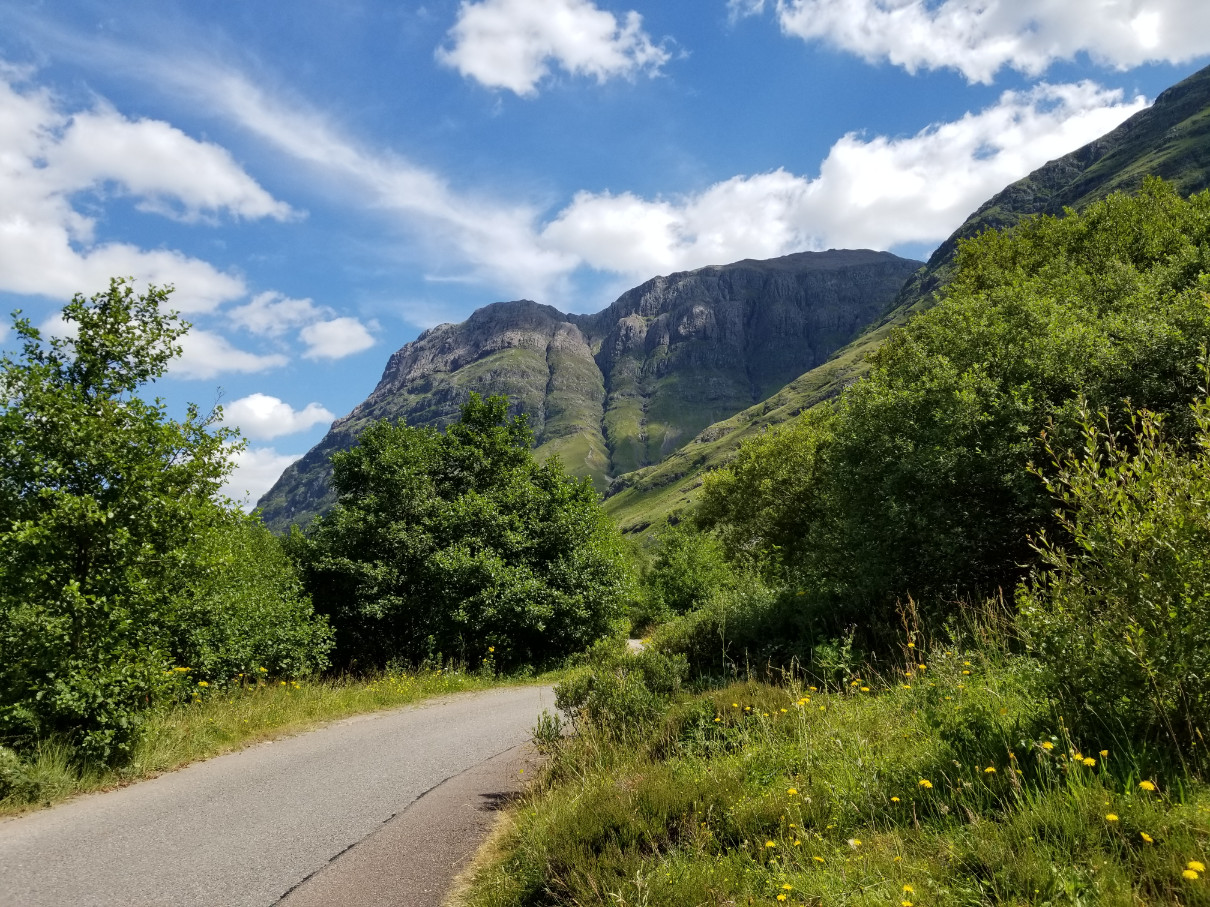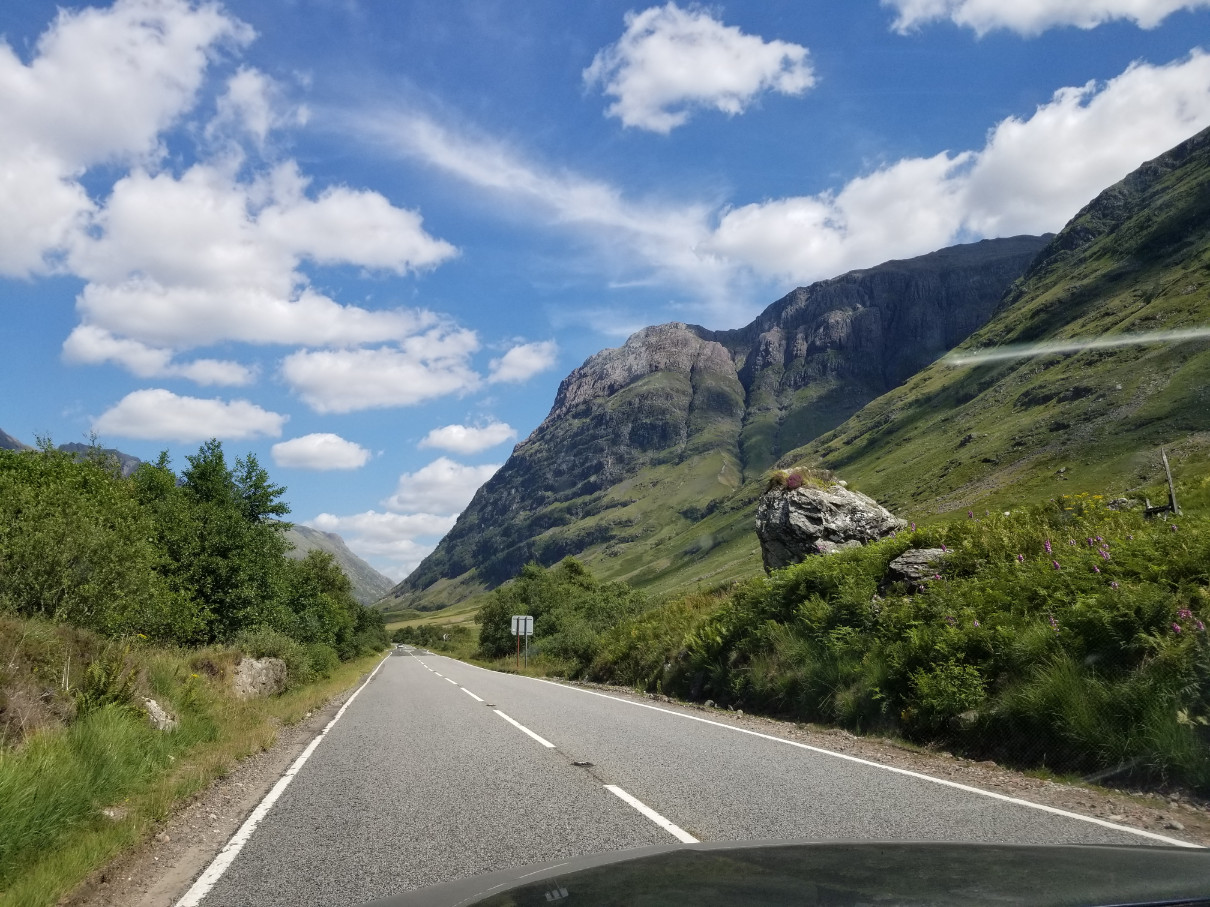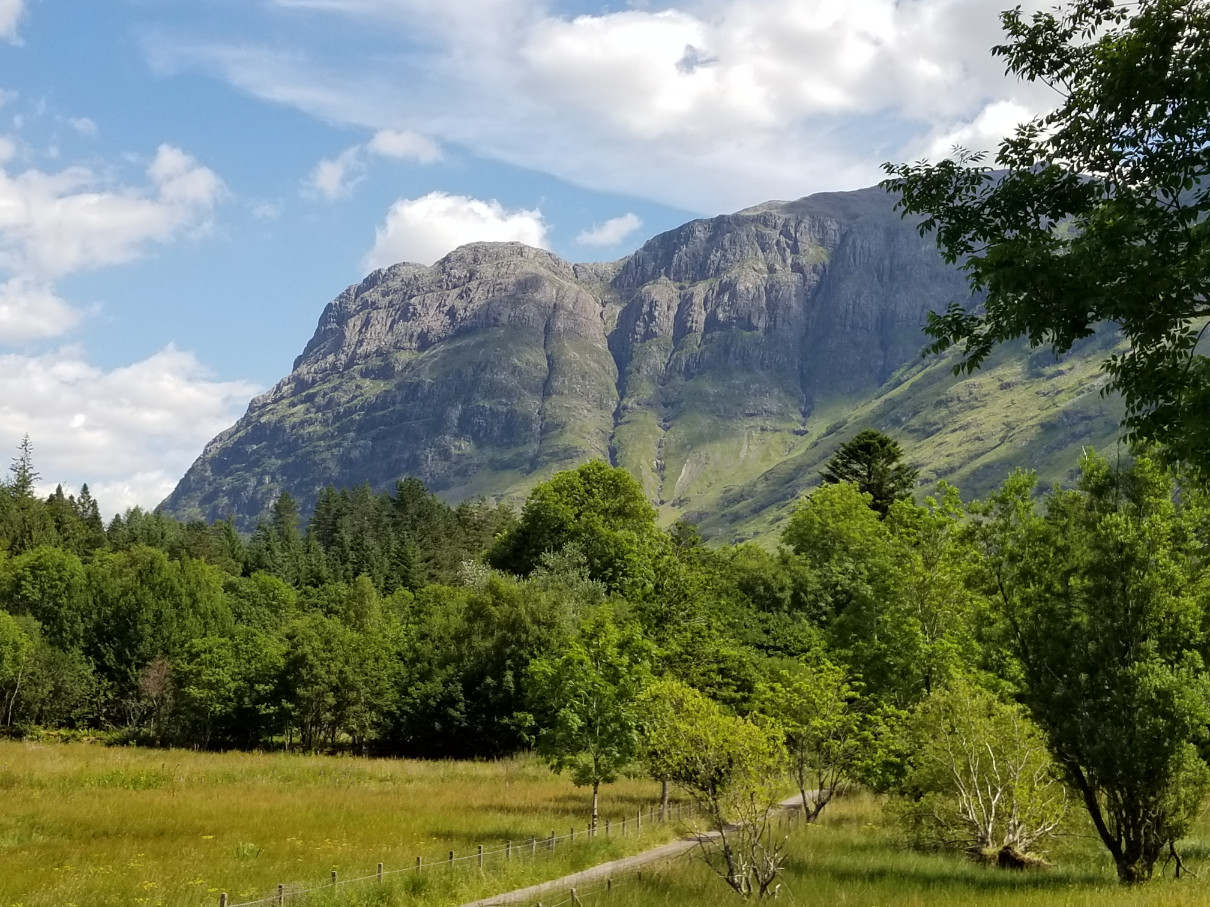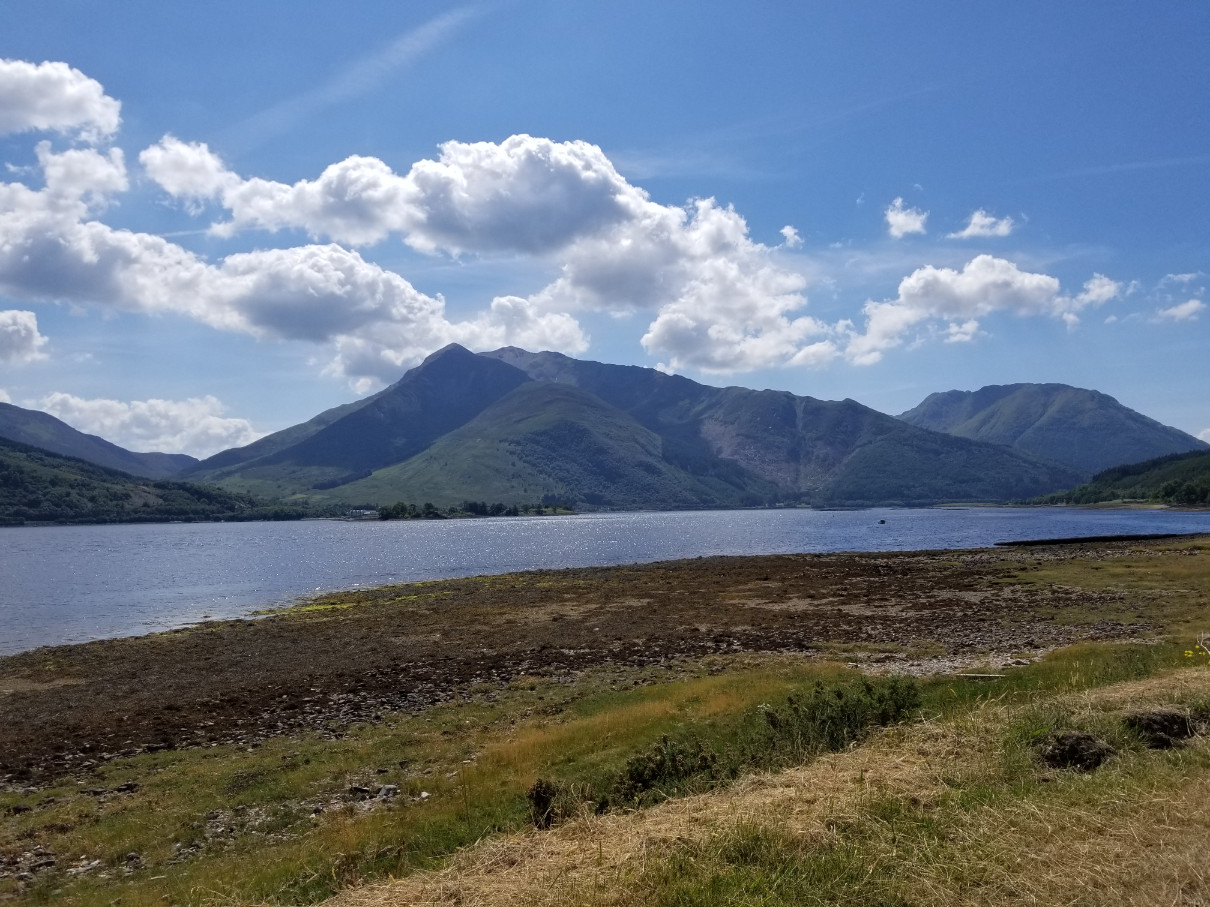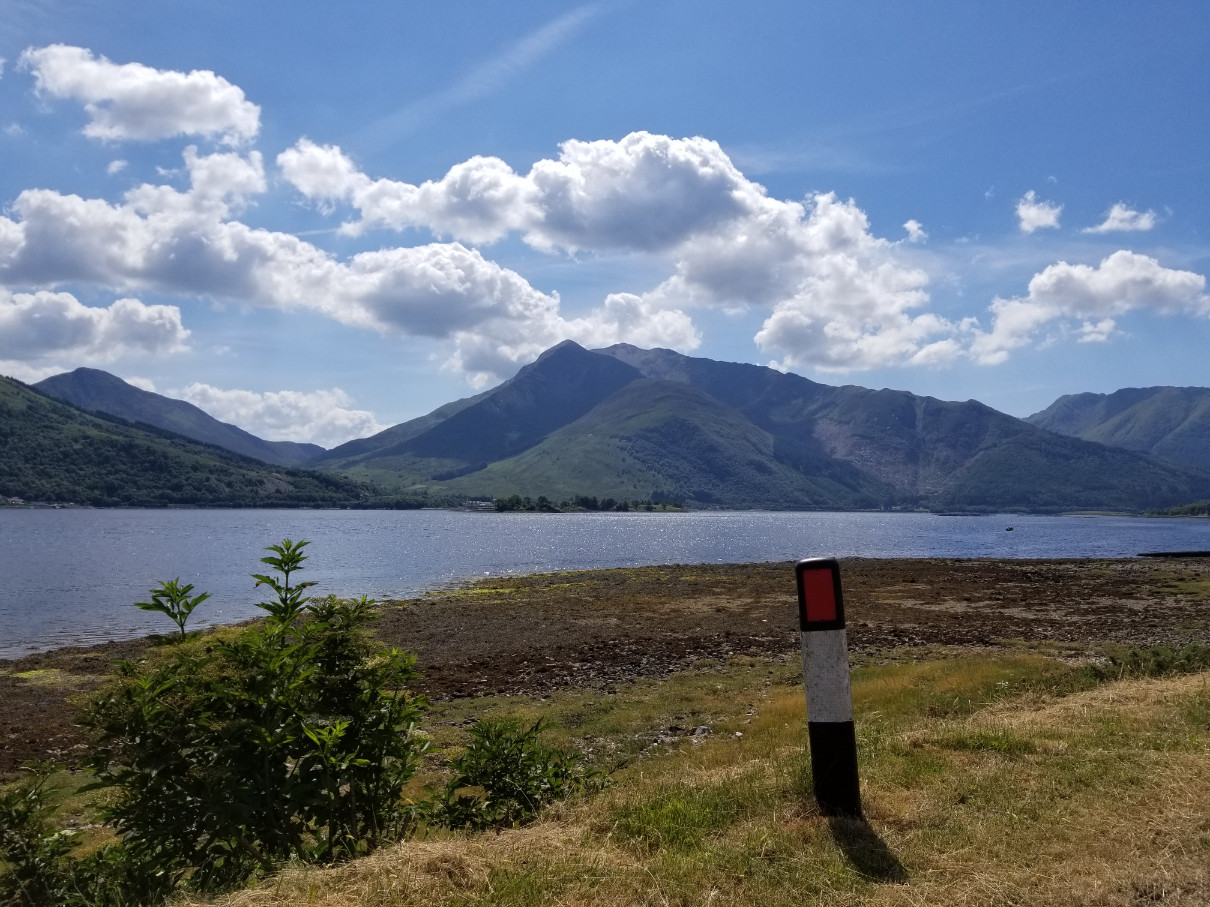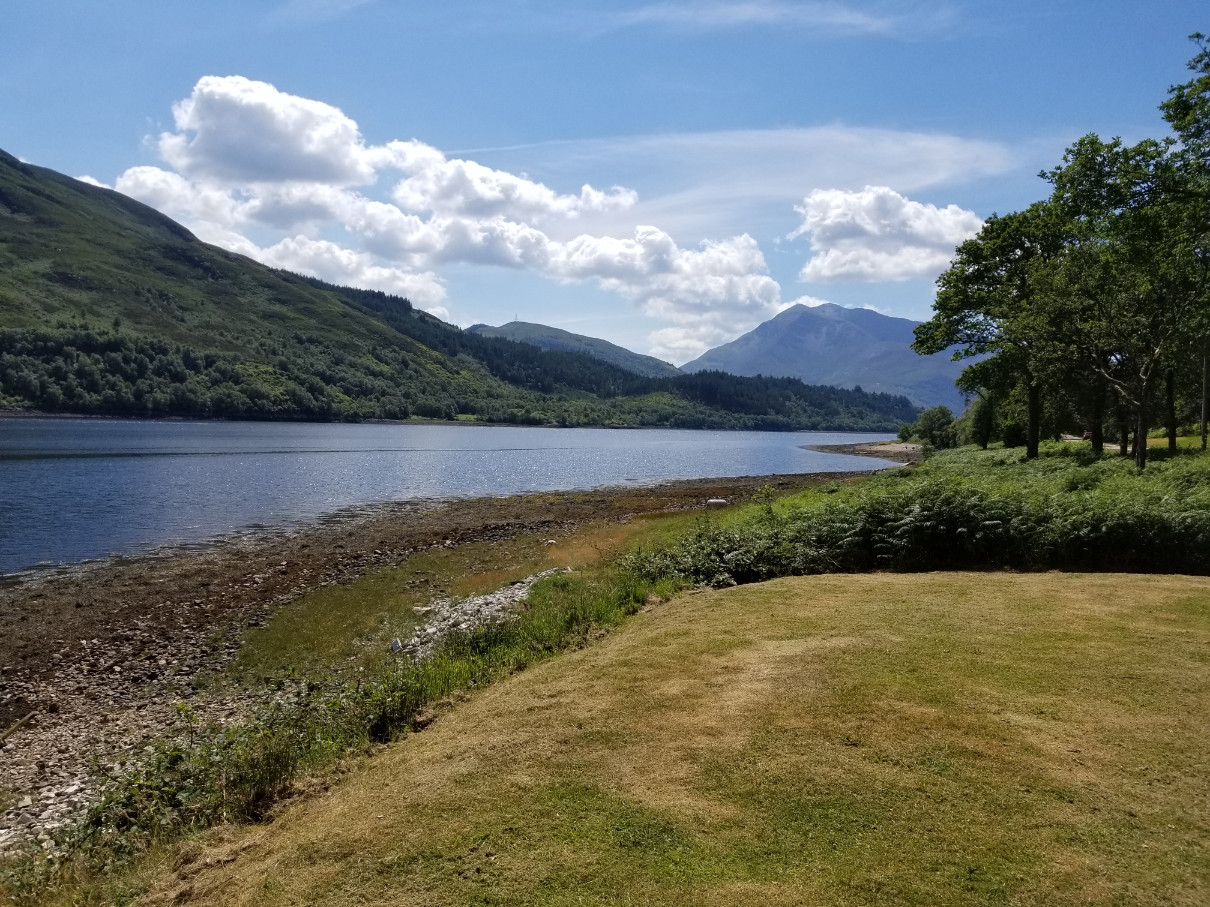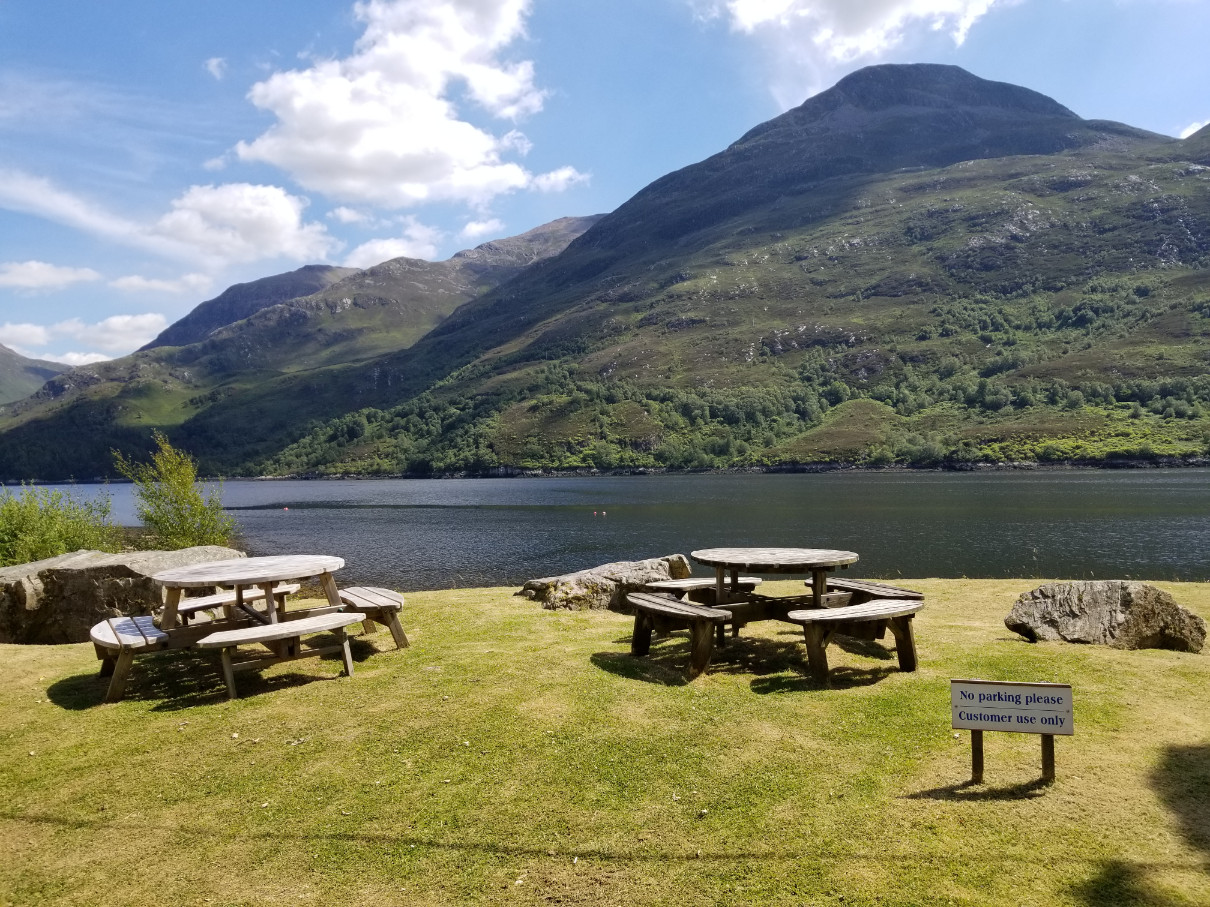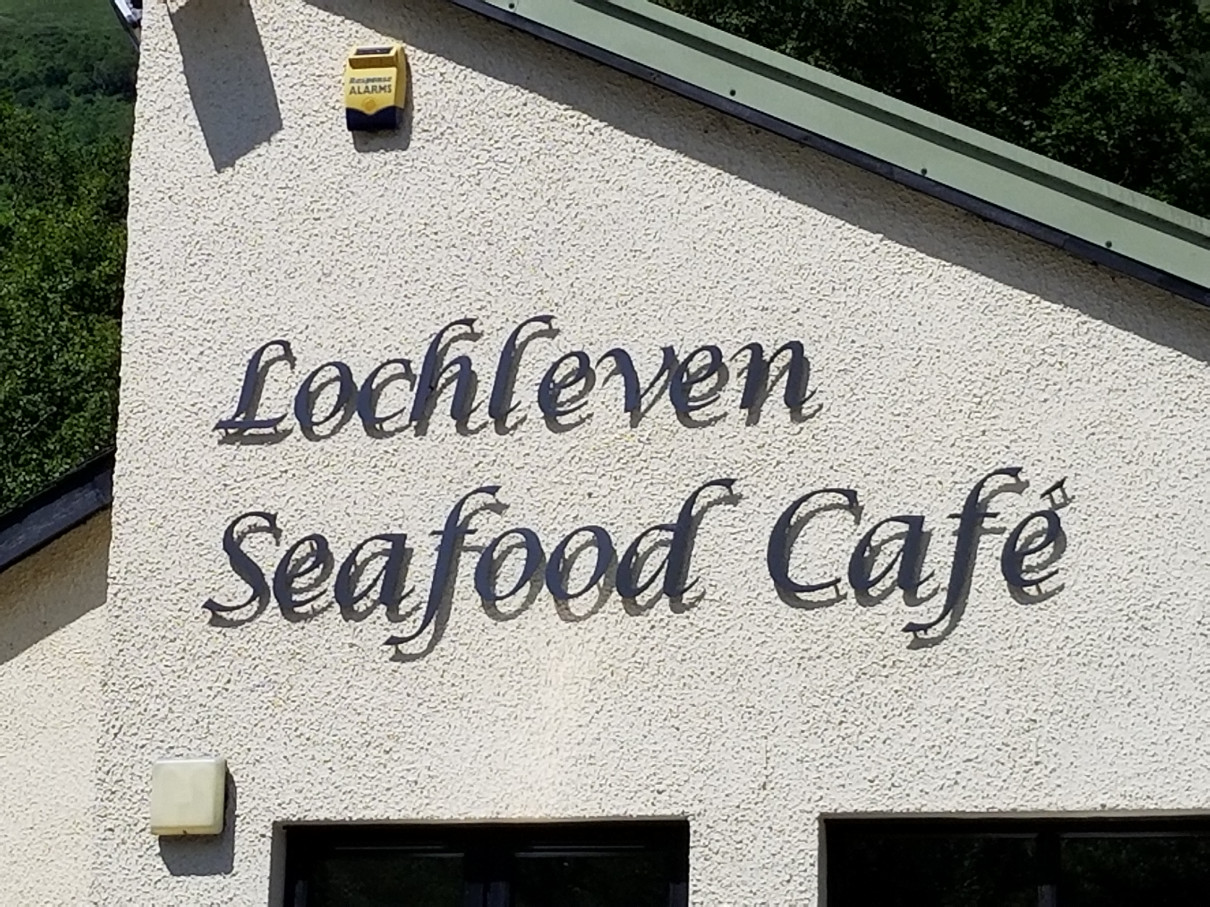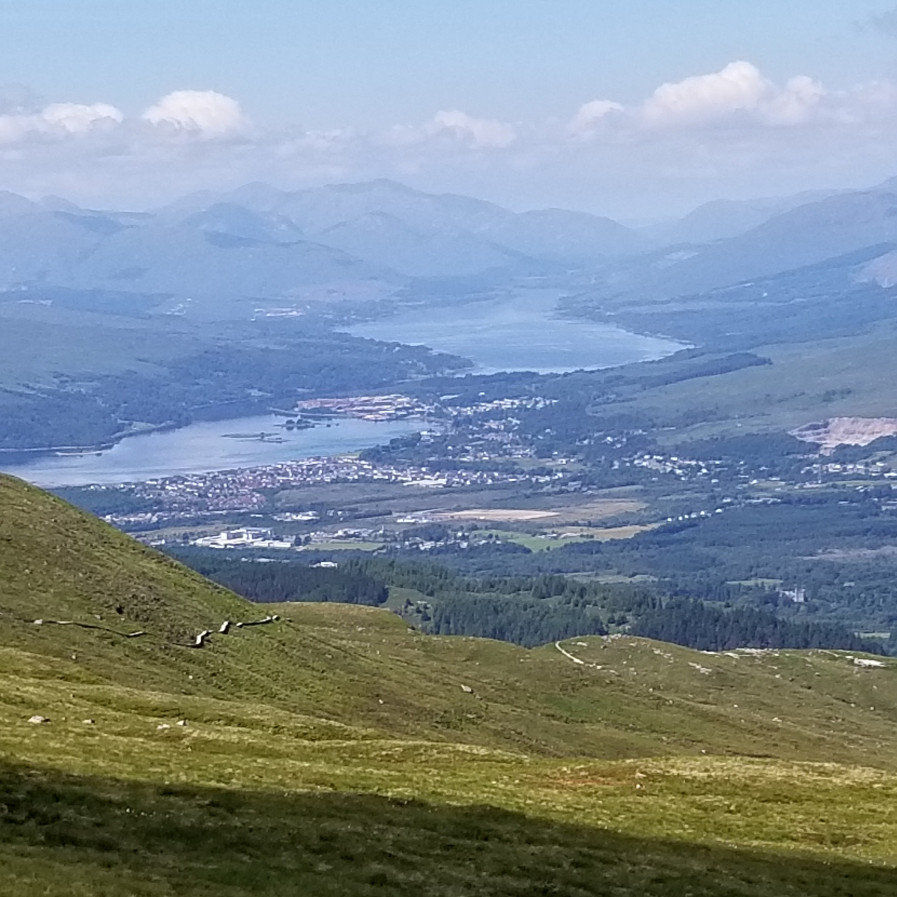 Day 8 – The Nevis Range, Trossachs National Park